Varieties of Traditional Diwali Dishes & Recipes | How to Cook at Home?
BY DANFE |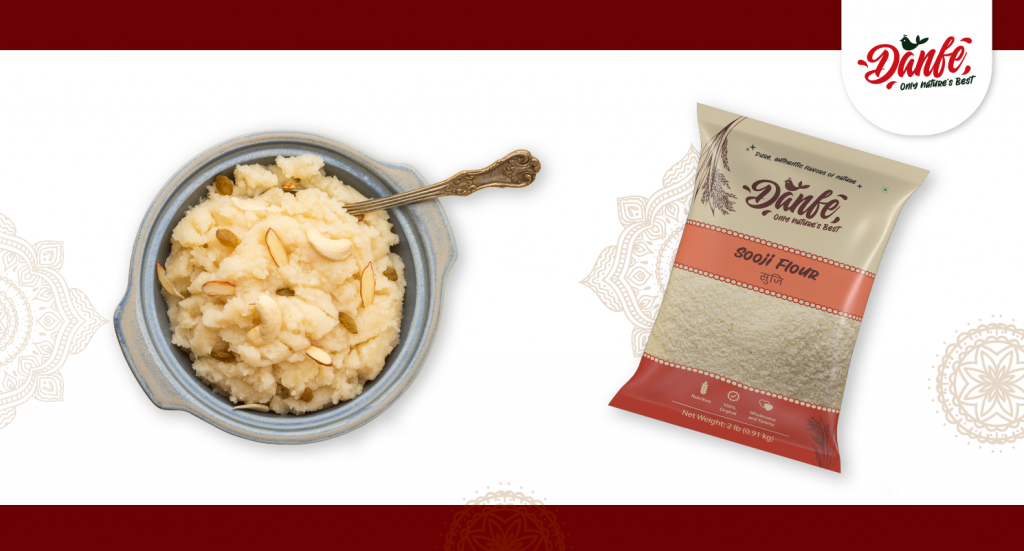 It's that time of year when the festive fervor engulfs the soul with the hope of happiness and prosperity, as the exuberance of the festivity can be felt everywhere. Diwali, the "festival of lights," can also be referred to as "the festival of flavors"! That's correct! In India, a festival means wearing new clothes, going to different places, decorating the entire house, having fun with loved ones, and eating a lot of food! From beautifully lit up streets to little fairy lights winning our hearts to the encapsulating aroma of desi ghee in delicious dishes and yummy ladoos. But did you know that these rich in flavor recipes can also help healthy eating.
If you enjoy making delicious dishes and sweets at home for your family but dislike following lengthy recipes, we have a solution for you. Here are some quick and easy recipes that do not require any elaborate and tedious efforts. And 'how are these natural food products going to help make them easy and quick?' with Danfe foods of course!
When it comes to food, there are many items that are specially prepared for Diwali. Diwali would be incomplete without sweets, but there are a variety of dishes that are traditionally prepared during this festive season. So, in this blog, we will share easy diwali special recipes guaranteed to make your family and friends want more!
So without further ado let's get started on our first yummy and easy recipe! But, before we start let's make sure we have the best and most natural ingredients. If you're looking for healthy foods online, search no more! Danfe Food's here for the rescue.
Shahi Paneer Recipe
Shahi Paneer, the best dish to serve at dinner parties, can be cooked in both white and red gravies. It has a stronger flavor than other paneer recipes and is commonly served on special occasions. It is a popular vegetarian curry in Indian cuisine and can be served with roti, naan, or rice
Ingredients
1/3 cup soaked melon seeds
2 tbsp butter
1 tbsp cumin seeds
1 tbsp ginger, chopped
1 cup tomato puree
1/4 teaspoon turmeric powder
2 tsp coriander powder
2 tsp salt
Yellow chana dal (optional)
1 tsp red chili powder
3 green chilies, chopped crushed paneer
1/2 cup water
15 paneer cubes
2 tbsp coriander leaves
2 cubes of butter
Instructions
Soak the melon seeds for about 30 minutes in water.
Grind it until smooth and set aside.
Melt butter in a skillet. Make sure it doesn't burn.
Mix in the cumin seeds. When they start to crackle, add the ginger and cook for a few seconds.
Pour in the tomato puree and bring to a boil.
Now stir in the melon seed paste. Cook for 1 minute, stirring constantly.
Mix in the turmeric powder, coriander powder, salt, red chili powder, and green chilies.
For flavor, add some crushed paneer and yellow chana dal and bring it to a boil on medium heat while adding water.
Place the paneer cubes in the pan and coat them thoroughly with the gravy. Cook for one minute more.
Garnish with coriander leaves and butter and serve hot.
Another ingredient that you can add to this amazing dish is methi seeds. Make sure you buy methi seeds that are healthy and natural for the best benefits!
Masala Chana Recipe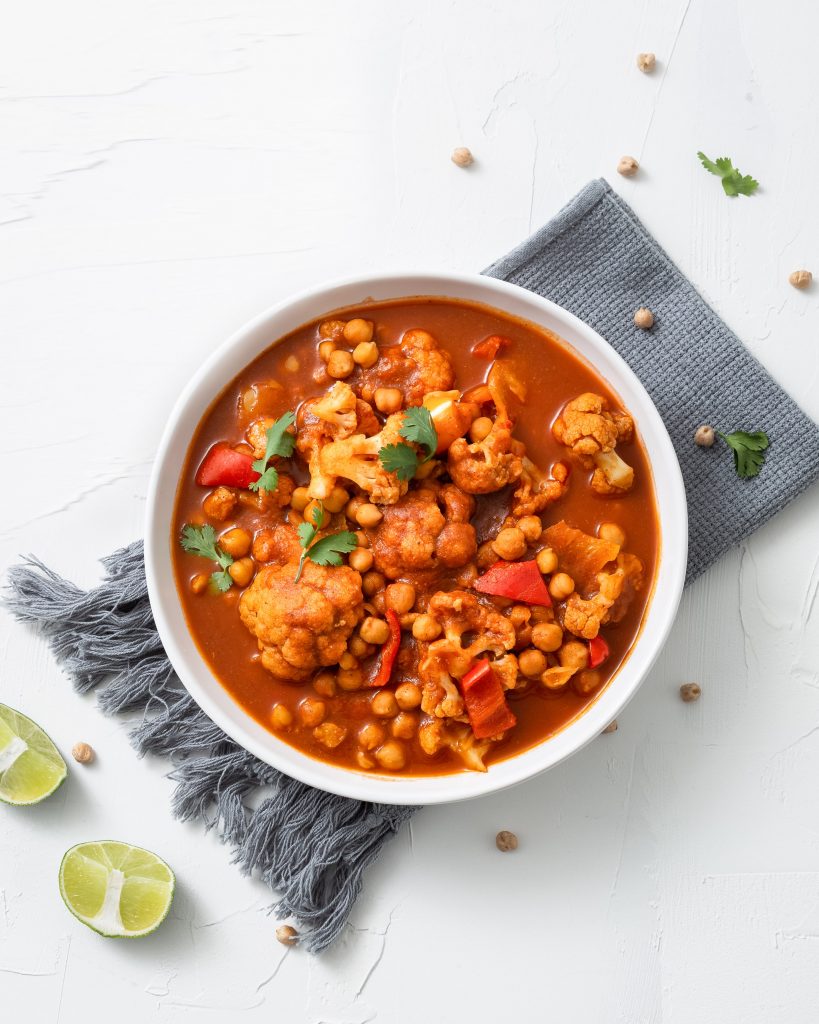 Now prepare delectable masala channas topped with tadka aloo. It is a simple and quick recipe that is also gluten free. Serve with garlic naan or other Indian bread.
Ingredients
1 liter water jug channa 400 gm
3 tsp tea leaves
4 bay leaves
5 cardamoms, black
1 1/2 tsp salt
2 tsp cumin powder
1/2 tsp kachri powder
2 tsp fennel powder
¼ tsp Black sesame seeds ( roasted )
5 tbsp anardana powder
2 tsp amchoor powder
3 tbsp dhaniya powder (coriander powder)
1/2 tsp red chili powder
1 tsp garam masala
1/4 tsp hing (asafoetida)
5 tbsp ginger, julienne
3 tbsp finely chopped green chili
2 tsp kasoori methi
5 tsp lemon juice
1 tsp meetha soda
12 cloves garlic
4 whole green chilies for decoration
2 tbsp oil
2 tsp chili powder
1 tsp turmeric powder
4 quartered potatoes
50 g julienne ginger
3 quartered tomatoes
5 green chilies, cut in half
Instructions
Soak 400 grams of yellow chana dal in a vessel with a teaspoon of meetha soda for 4-5 hours.
Make a 'potli' of tea leaves, add 3 bay leaves, 5 large black cardamoms, and boil for an hour with a little salt (1 tsp) and the soaked channas.
The potli should then be discarded and set aside. Keep the water safe.
Blend the masala by combining all of the dry ingredients in a bowl: cumin powder, kachri powder, fennel powder, anardana powder, amchoor powder, dhaniya powder, kasoori methi, red chili powder, garam masala, salt, and a pinch of hing. Make sure there are no lumps when you combine the masala and warm water. Combine the masala and the channa.
In a pan, heat the oil and brown the ginger and garlic for a few minutes.
Add this to the cooked yellow chana dal and cover for a few minutes to allow the masala to blend well.
Set aside for 10-15 minutes.
To make masala, heat the oil in a pan and add the turmeric powder, chili powder, and ginger julienne.
Toss in the tomatoes, potatoes, green chilies, and channas.
Serve hot with rice or parathas!
This curry is a common diwali dish that everyone would love. It encourages healthy eating during festive times!
Suji Ka Halwa Recipe
A common healthy diwali dish is this cardamom-flavored semolina and sugar syrup dessert garnished with chopped almonds. Suji Ka Halwa, also known as rava sheera and served as prasadam in puja, is a delicious dessert to make when unexpected guests arrive because it is quick and simple to prepare! You can also use dagadi poha for this recipe.
Ingredients
1 cup of sooji (semolina) or dagadi poha
1 cup of sugar
4 cold water
1 pound ghee
1/4 tsp powdered green cardamom
1 tbsp blanched almonds (shredded)
Instructions
Melt the ghee in a deep, heavy-bottomed saucepan, then add the sooji and stir fry over medium/low heat, depending on how frequently you stir it.
At the same time, in a separate pan, dissolve the sugar in the water over low heat and continue to simmer until needed.
Tip- It's best to do this in a pan with a long handle because pouring the sugar solution into the soojee mixture produces a lot of steam, which can burn your hand.
When the sooji is light brown ( or dagadi poha is roasted) , glossy, and does not stick together much (indicating that it has been fried sufficiently), add the sugar solution and cardamom and bring to a boil, then simmer until the liquid is absorbed.
Garnish with nuts and serve hot.
You can also use roasted black sesame seeds for garnish. Make sure you use Danfe sooji for best and most healthy results. You can also surprise your guests by making the best rava idli.
Gajar Ka Halwa Recipe
Gajar ka Halwa, one of the most popular Indian desserts, is said to have originated in Punjab. During the winter, it is a delectable treat. Make this delectable dessert for special occasions.
Ingredients
1 kg carrot
1 1/2 liter milk
8 green cardamoms
5-7 tbsp ghee
5-7 tbsp sugar
2 tbsp raisins
1 tbsp shredded almonds chopped dates
Dagadi poha (as desired)
Instructions
Carrots, peeled and grated and add dagadi poha to it.
Simmer the cardamom in milk until the liquid evaporates.
In a heavy pan, heat the ghee and add the carrot and dagadi poha mixture.
Cook for 10-15 minutes over a low flame.
Stir in the sugar and cook until the halwa turns a deep reddish color.
Add dried nuts and serve.
These traditional diwali dishes are perfect for a hearty meal with your family during the auspicious occasion. Just like the fire crackers, make sure your friends and family get to enjoy a burst of flavor with food made out of natural food products.
Also read: Easy dessert recipes to satiate your sweet tooth
Conclusion
Diwali special feasts make it really difficult to manage healthy eating. However, by using natural food products like dagadi poha, yellow chana dal and more you can make healthy and delicious dishes. Check out another yummy, healthy and delicious halwa idea on our Instagram!