Delicious & Wholesome: Top Chana Dal Recipes For Everyday Cooking
BY DANFE |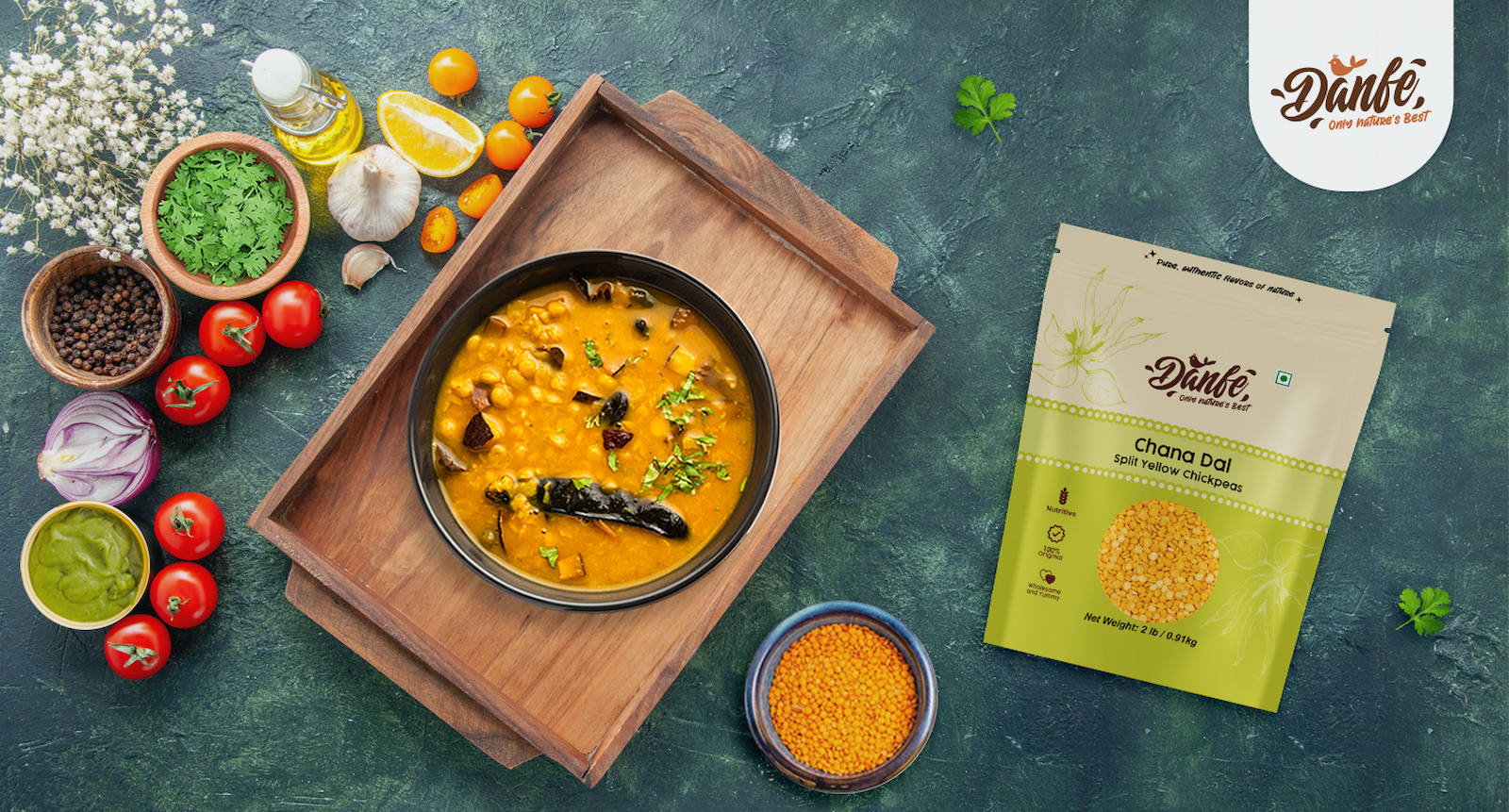 You've come to the right place if you're looking for some of the top chana dal recipes that will help elevate your taste buds while also kickstarting your healthy lifestyle. Let's bring flavors and aroma to your everyday cooking journey with some of the most delicious and wholesome chana dal recipes!
Chana dal, a versatile Bengal Gram Lentil, is a highly nutritious and essential natural food ingredient in most Indian dishes. In this blog, we'll explore some mouthwatering chana-dal-based dishes catering to your taste preferences and healthy life goals. From flavorful curries to crispy chana dal munching snacks, we've got you covered!
Chana Dal Curry – A Healthy, Hearty, Satisfying Meal
There's no problem in this world that a plate full of Indian chana dal curry and steamed rice cannot fix. This recipe is considered one of the best yellow dal recipes to try if you're looking for authentic flavors in your meals.
A high-protein lentil that is not only good for your health but is equally delicious, it ensures you enjoy health while satisfying your taste buds. How does this recipe make a delightful addition to your everyday cooking, you ask? Well, the goodness of the gluten-free nature of this dal and the aroma of Danfe spices like bara masala, jeera, and more make this recipe an absolute fit for your everyday meal plans.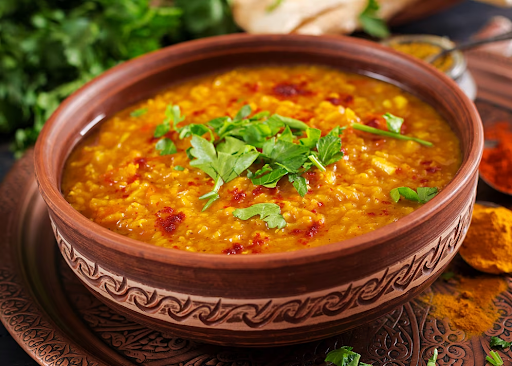 A Quick High Protein Dal Recipe To Try
Wash and soak chana dal for 30 minutes.
In a pressure cooker, heat some oil and add jeera.
Let the jeera splutter before adding the chopped onions. Saute the onions until they turn golden brown.
Add finely chopped garlic, ginger, and green chili. Saute for about a minute.
Add chopped tomatoes and cook for about 2-3 minutes or until it appears soft.
Add your favorite spices, preferably turmeric powder, salt, and garam masala. Cook until the oil separates from the masala. (You can try Danfe Foods spices for an authentic taste)
Add the drained chana dal to the mix and add 2-3 cups of water to the cooker.
Stir it well before closing the lid and let the dal cook for 3-4 whistles.
Let the cooker cool down before opening the lid and garnish with freshly chopped coriander leaves.
Pour butter or ghee on top and give it a mix.
Serve hot with freshly made steamed rice and enjoy one of the best dal recipes today!
Chana Dal Pancakes – A Perfect High-Protein Breakfast
Looking to kickstart your day with a high-protein meal? Try chana dal pancakes filled with the goodness of essential nutrients, keeping you full for a long time. This easy chana dal recipe ensures you spend more time enjoying eating it than preparing it.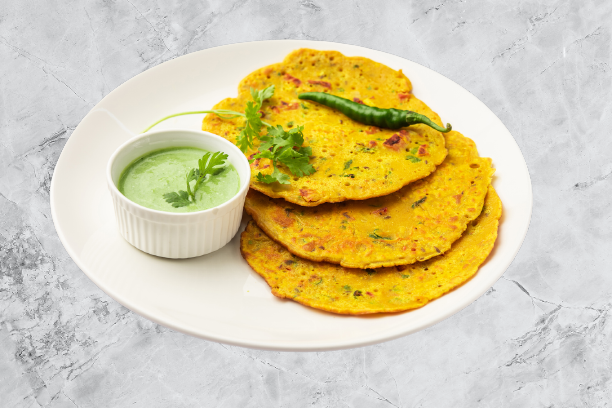 A Quick and Delicious Recipe To Try
Wash and soak chana dal for about 30 minutes.
Drain the excess water while rinsing the dal, and set aside the drained dal.
Chop your favorite veggies and have them ready in a mixing bowl.
In a blender, add the drained chana dal, 1/2-inch ginger, 1 tsp jeera, and salt. Blend until a smooth batter is achieved.
Mix the veggies into the batter. (Optional add-on: a pinch of baking soda for fluffiness)
Take a non-stick pan, grease with some oil, and let it heat for a few seconds.
Using a ladle, pour the batter onto the pan and let it cook on one side before flipping it.
Cook on both sides until it appears golden brown on both sides.
Serve these delicious pancakes with your favorite dip or mint chutney.
Chana Dal Tikki: To Satisfy Your Evening Cravings
Now, satisfy your evening snack cravings with one of the best Indian dal recipes, a favorite in Indian households, especially enjoyed during rainy days. These golden patties are a delight when served hot with mint chutney, crunchy chakli, and a hot cup of tea—a perfect evening combo to enjoy with your loved ones today.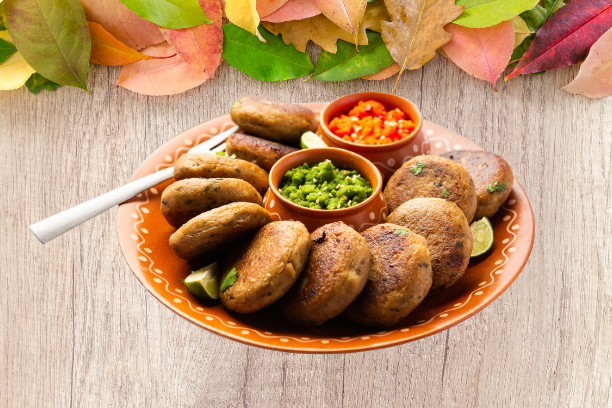 A Hearty Recipe To Try
Wash and soak chana dal for about 30 minutes.
In a blender, add the drained chana dal, green chili, 1/2-inch ginger, 1 tsp jeera, salt, garam masala, and red chili powder. Roughly blend it to get a coarse batter.
In a mixing bowl, add finely chopped onions, 1 boiled potato (mashed), and optionally boiled peas. Pour in the coarse batter and mix all the ingredients.
Heat oil in a frying pan.
Make small balls out of the mixture. Flatten the balls with your palm, and your patties are ready to be fried.
Fry the tikkis in hot oil until they turn golden brown and crispy.
Use a paper towel to remove excess oil from the patties and serve them hot with mint chutney.
Chana Dal Dip For Your Pancakes and Tikkis
Searching for the perfect dip to complement the delicious recipes mentioned above? This South Indian chana dal chutney, with its perfect blend of flavors and aroma, will surely excite your taste buds. Serve it alongside a hot plate of freshly made chana dal pancakes or tikkis and savor the delight!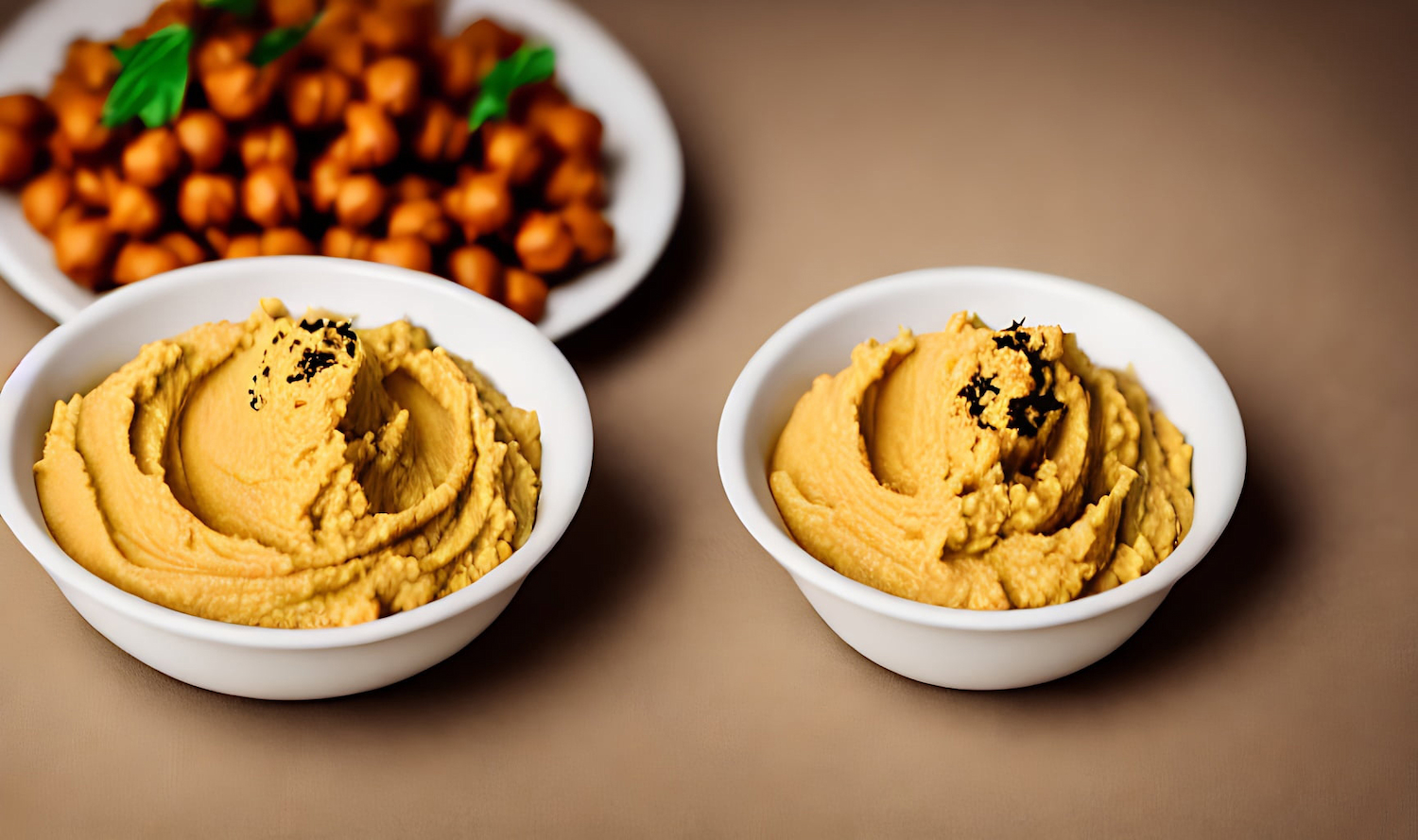 Perfect Recipe For A Perfect Dip
Take 1/2 cup of chana dal and roast it in 1 tbsp of heated oil until it turns golden brown. Keep it aside.
Using the same pan, roast 2-3 dried red chilies, a few garlic cloves, and 1/2 inch of chopped ginger until they release a nutty aroma.
Heat some oil in the same pan and add finely chopped onions and tomatoes. Cook until they become soft, then add salt.
Let the mixture cool down before adding all the prepared ingredients to a blender and making a thick paste.
Prepare a tempering of mustard seeds and asafoetida, then pour it over your chutney.
Serve it with a plate of hot chana dal tikki or pancakes!
Chana Dal Halwa – A Heartwarming Dessert Delight
Ever thought that a natural pulse like chana dal could also create a delicious dessert? This warm and sweet recipe is an absolute delight for all dessert lovers. Enjoy a bowl of chana dal halwa with your loved ones on a cozy weekend evening and let the sweetness of this dessert enhance your cherished bonds with every bite.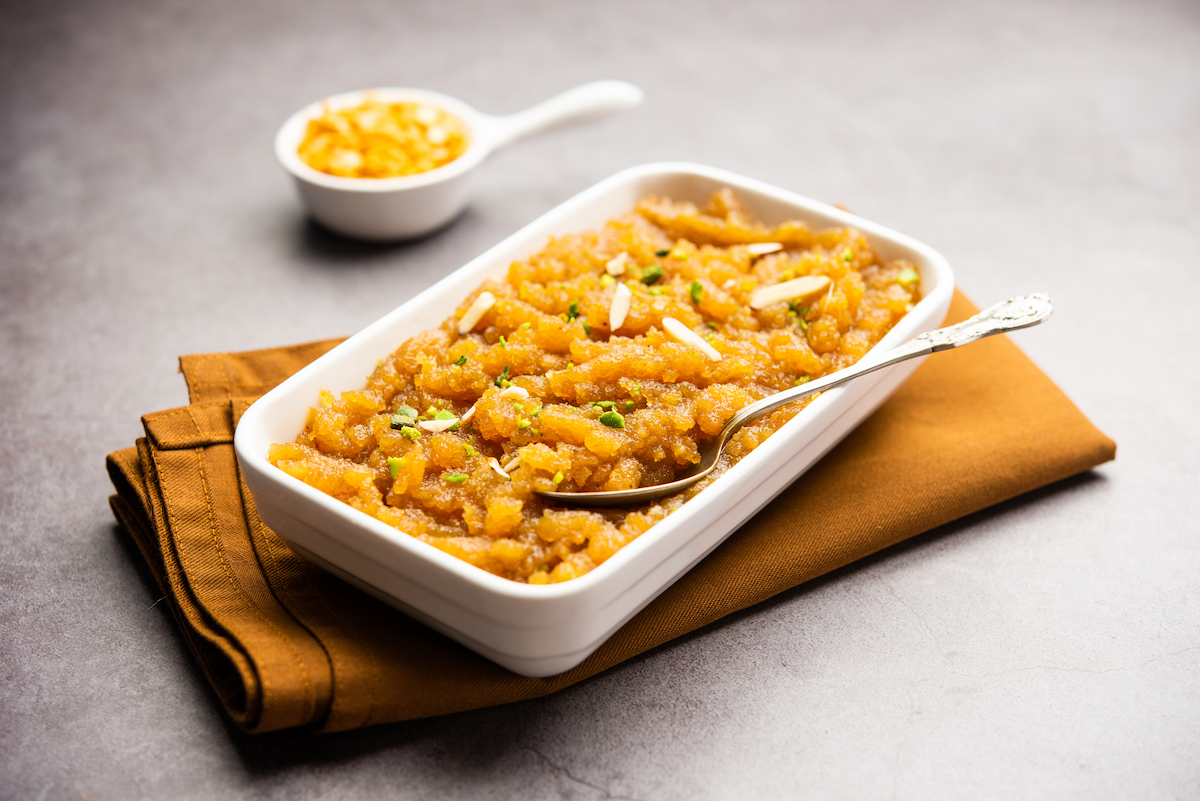 Quick Chana Dal Halwa Recipe
Soak chana dal for 4-6 hours.
Drain the excess water and grind the dal into a coarse batter.
On medium flame, heat ghee in a deep pot.
Add the chana dal paste to the ghee and roast it while continuously stirring.
Cook the mixture until the batter turns golden brown, and a nutty aroma is released.
Add sugar to the mixture and let it cook until it dissolves completely in the dal.
Add cardamom powder and all your favorite dry fruits to the thick halwa. Enjoy this delightful dessert warm!
Chana Dal – A Versatile Pantry Essential
Incorporating chana dal into your everyday cooking routine can solve half of your 'what to cook today' dilemmas. The rich flavors, versatility, and health benefits it brings to your table make it a staple worth storing in bulk in your kitchen jars.
The delicious and wholesome top chana dal recipes mentioned above are easy to prepare and taste heavenly. Keep in mind that the flavor can vary depending on the quality of the ingredients. For those cooking with whole grains and lentils in their daily meals, consider learning a few cooking tips that educate you on the use of natural food products. These tips will ultimately enhance your cooking experience.
Wishing you happy cooking!