World Food Day: 5 Healthy Foods To Include In Your Diet
BY DANFE |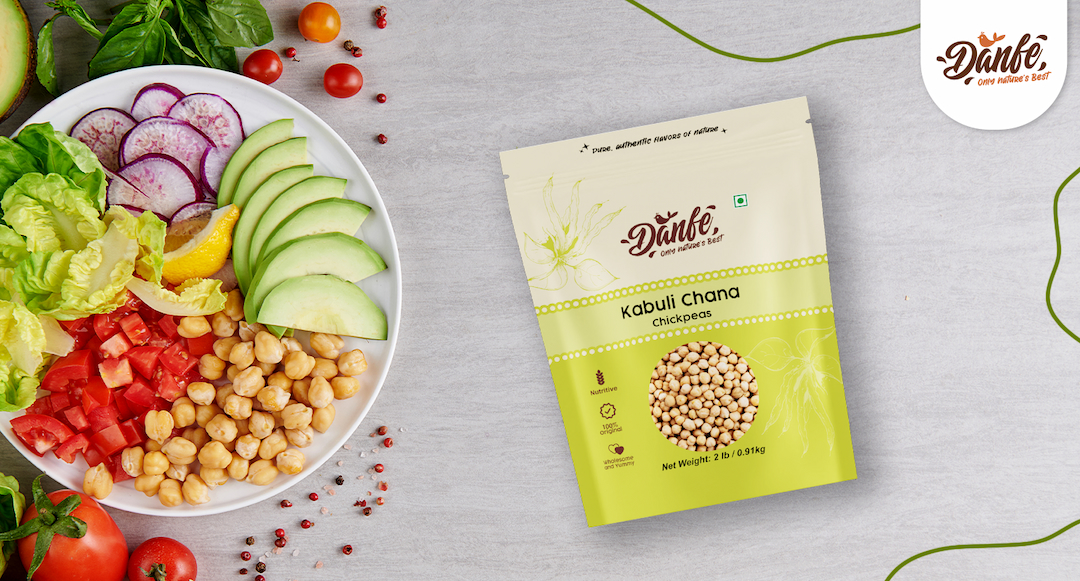 Having a well-balanced diet filled with nutritious foods like vegetables, fruits, protein, and seeds can help support a healthy lifestyle.
It's an unspoken truth that healthy foods are not only good for sustaining a healthy lifestyle, but they can also be equally delicious to consume. As we celebrate World Food Day—an occasion to raise awareness about the benefits of healthy foods—let's step towards a journey with a healthy eating plan, and achieve fitness goals in no time.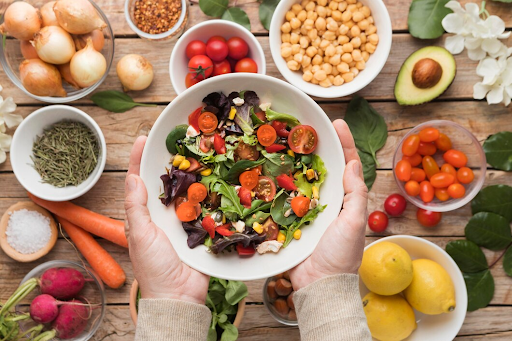 Whether you are in search of high-protein snacks to fuel your day or looking for wholesome ingredients to include in your favorite healthy recipes, we've got you covered.
This World Food Day, let's explore five healthy foods to include in your diet and make mindful choices that will nourish your body and support a healthy life.
A Powerful Breakfast Option: Kabuli Chana Salad
If you are looking to kickstart your day with foods that keep you feeling full and active throughout the day, then there's no better way to do so than by including a big bowl of Kabuli Chana Salad in your morning meals.

Similar to Kabuli Chana, Moong Dal is an excellent source of protein that you can add to your list of high-protein breakfast options. You can enjoy a well-balanced meal by preparing Moong Dal Cheela (crispy pancakes) which are not only delightful to eat but also a fantastic way to promote good health.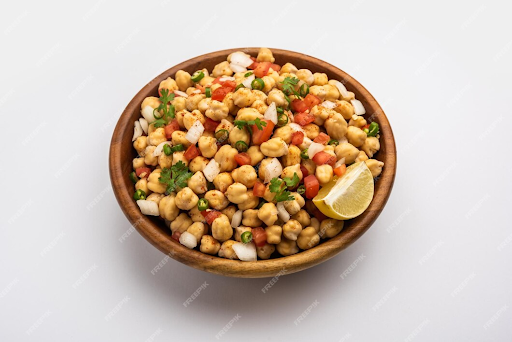 A Recipe to Try:
In a mixing bowl, take 1 cup of boiled Kabuli Chana (for an authentic taste and all-natural ingredients, you can choose Danfe Foods)
Cut your favortie veggies like cucumber, tomatoes, onion, carrot, and beetroot.
Now, toss in the veggies in your mixing bowl and add salt, black pepper powder, 1 tsp lemon juice and some freshly chopped coriander leaves.
Give the salad a good mix and your high-protein snack is ready to be served.
A Soulful Lunch: Toor Dal Curry with Chapatis
If you're looking to improve your health and embrace healthy eating habits without compromising on taste, this lunch option will keep you both nourished and satisfied.

Lentils provide a rich source of protein, and when combined with complex carbs like buckwheat, the nutritional value of this wholesome meal exceeds expectations.
Just like Toor Dal, Chana Dal is another wholesome ingredient that you can try with these Buckwheat Chapatis. You can include Chana Dal into your everyday cooking by preparing dishes like crispy pancakes or cheela for breakfast, or even a dal curry with rice or chapatis for your lunch.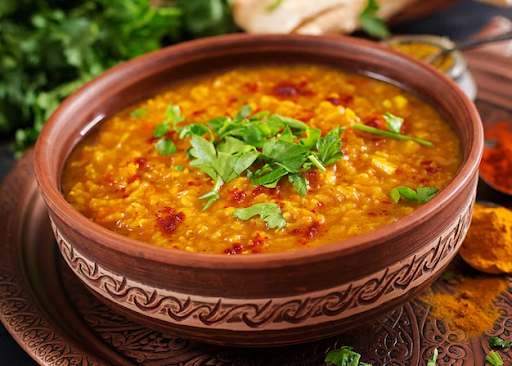 Toor Dal Curry Recipe is as follows:
Boil 1 cup of washed toor dal in a pressure cooker and set it aside.
In a frying pan, add 1 tsp of jeera seeds, freshly chopped green chilies, and onion. Saute it on low heat until the onion turns golden brown.
Add the freshly chopped tomatoes to the pan and cook until they soften.
Add ½ tbsp of turmeric powder, coriander powder, garam masala, and salt to taste.
Pour in your boiled dal and give it a good stir.
Garnish the dal with some freshly chopped coriander leaves and serve it hot.
The Buckwheat Chapatis Recipe is as follows:
In a mixing bowl, combine 1 cup of buckwheat flour and 3 tablespoons of atta flour to bind the buckwheat.
Gradually add water until a firm dough forms.
Take a small ball of the dough on a floured surface and roll it into a round chapati.
Cook the chapati on both sides in a heated pan.
Serve the dal with hot chapatis and a side of freshly cut cucumber.
Your Next Go-To Snack: Broccoli Stir-Fry with Pan-Fried Cottage Cheese
Are you in search of a high-protein snack to curb your evening cravings? Look no further because this recipe perfectly aligns with your healthy diet plans and will undoubtedly become your preferred go-to snack option. All you'll need for this recipe is freshly cut broccoli or your favorite veggies and a quarter plate of sliced cottage cheese.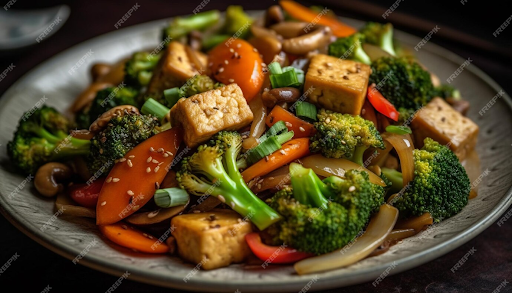 Recipe to Follow:
In a frying pan, heat some oil and add a bowl of freshly cut broccoli or your favorite veggies.
Season with salt to taste and 1 tsp of black pepper. Stir until the veggies become crisp.
Remove the veggies from the frying pan, and in the same pan, heat some oil and add your sliced cottage cheese.
Cook the cottage cheese slices on both sides until they turn golden brown.
Plate them together and garnish with Danfe's white sesame seeds on top.
Superfood Avacado on the Toast
Avocado is unquestionably one of the superfoods that should definitely make it onto your balanced diet food list. This incredible fruit is packed with essential nutrients, offers a creamy taste, and serves as a tasty complement to various items in your daily meals. Using it as a spread on your toast is just one of the many ways you can enjoy good health and great taste simultaneously.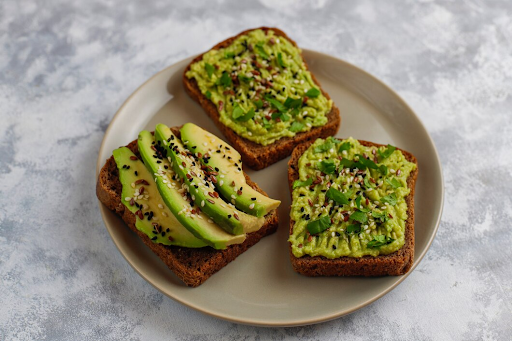 A Delightful Avacado on Toast Recipe to Try:
Take two slices of multigrain bread and lightly toast them in a toaster, oven, or pan.
Cut one ripe avocado in half, remove the pit, and scoop the flesh into a bowl.
Use a fork to mask the avocado until it turns creamy.
Add 1 tsp of lemon juice to the mashed avocado and give it a good mix.
Now, evenly spread the mashed avocado on your toast and sprinkle some roasted white sesame seeds on top.
Keep it Light at Night: A Wholesome Fruit Bowl
On this World Food Day, consider the importance of opting for lighter evening meals, such as a refreshing fruit bowl or a fresh green salad. By consuming fewer calories before bedtime, you grant your body the opportunity to rest and rejuvenate, ensuring a more energetic and productive day ahead.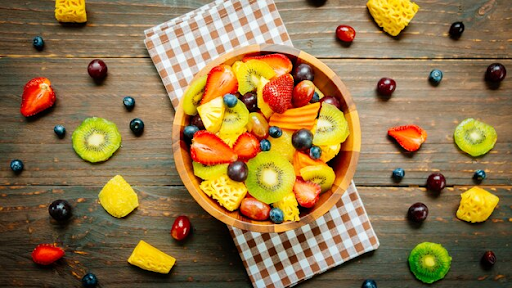 Savor the natural sweetness of fresh fruits such as berries, apples, bananas, guavas, and oranges. To enhance their flavors further, consider adding your favorite chopped nuts and a drizzle of honey on top. Enjoy this delightful yet nutritious meal to the fullest.
These delightful recipes ensure you can enjoy nutritious meals without sacrificing taste, allowing you to embrace a journey towards fitness on this World Food Day with 5 healthy foods to include in your diet.

Let's get on the path to wellness today!

FAQs
What 5 foods should be in your diet?
Add drinking water, and consuming green leafy vegetables, whole grains, fruits and seeds in your diet to maintain a healthy lifestyle.
What are the most healthy foods?
The world's healthiest foods include lentils, whole grains, nuts, broccoli, apples, berries and more.
What are the 5 healthiest foods you can think of that you would actually eat and enjoy?
5 healthy foods that can also be transformed into mouth watering dishes are:
Broccoli into Broccoli stir fry.
Beetroot into Beetroot cutlets.
Green leafy vegetables like Spinach into Palak Paneer Curry.
Blueberries into a smoothie.
Legumes into spicy curries.