Surprisingly Delicious Soft Foods That Are Perfect For The Elderly
BY DANFE |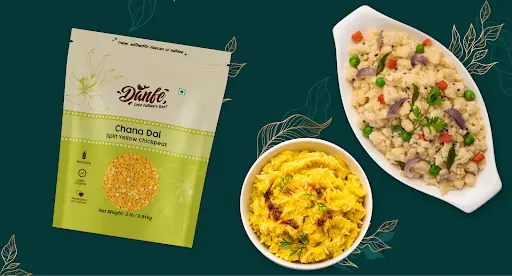 As we age, our bodies go through changes that can make eating certain foods more difficult. Our teeth may become more sensitive, we may have trouble digesting certain foods, and our appetite may decrease. This is why it's important to choose soft foods for the elderly. Foods that are simple to chew or soft can be a blessing for elderly people who also struggle to chew due to tooth loss. To stay active and healthy, they must eat meals that are both nourishing and balanced. If you're looking for some delicious and nutritious soft foods that are perfect for the elderly, you've come to the right place! In this blog post, we'll be sharing some of our favorite homemade recipes for seniors. From dals to idlis we've got something for everyone from its consumption benefits to recipes.
Legume-based food
When it comes to nutrition, the elderly often have different dietary needs than younger adults. This is due to a variety of factors, including changes in metabolism, reduced activity levels, and decreased appetite. As a result, it's important to make sure that the elderly are getting the nutrients they need to stay healthy.
One group of foods that are often recommended for the elderly is lentils and pulses. Pulses are a type of legume that includes beans, peas, and lentils. They're a great source of protein, fiber, and vitamins and minerals like iron and potassium. Plus, they're low in fat and calories, making them a perfect food for those who are trying to lose weight or maintain a healthy weight.
There are many ways to incorporate pulses into the diet. They can be cooked and eaten on their own, added to soups or stews, or used as an ingredient in other dishes like rice or pasta dishes. No matter how you enjoy them, pulses are a delicious and nutritious way to help meet the needs of the elderly.
Flour-based meals
Many delicious soft foods that can be prepared with flour are perfect for the elderly. These foods are easy to chew and swallow, and they provide essential nutrients that the elderly need to stay healthy.
One such type of soft food that is perfect for the elderly is flour-based food which includes dosas, idlis, and chapatis. These are high in carbohydrates, which provide the body with energy. They also contain vitamins and minerals that are essential for good health.
Fresh fruits and vegetables
Another meal that is perfect for the elderly is fruits and vegetables such as applesauce, bananas, and mashed potatoes or boiled vegetables. These are high in fiber, which helps keep the digestive system healthy. They also contain vitamins and minerals that are essential for good health.
Dairy-based product
If aged people are tolerant towards dairy-based products then cheese can be a good option for them. These include ricotta cheese, cream cheese, and cottage cheese. These are high in protein, which helps to build and repair muscles. They also contain calcium, which is necessary for strong bones and teeth. Also, yogurt is a great soft food for the elderly.
Delicious homemade recipes
There are many delicious homemade recipes of soft foods that are easy to make and perfect for the elderly. These include mashed potatoes, macaroni and cheese, scrambled eggs, oatmeal, rava idli, and pepper dal recipe. These are easy to make and can be consumed readily. They are also easy to digest and provide the nutrients that the elderly need. We are sharing two of our favorite recipes here that are enjoyed by not just the elderly but by people of all ages.
Sooji Upma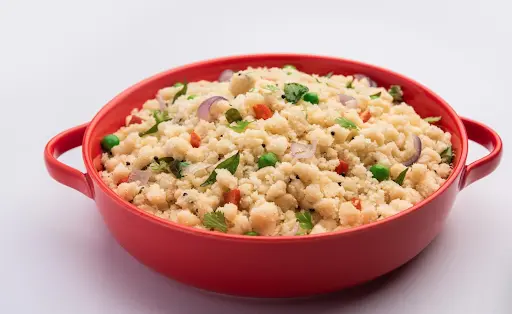 Ingredients:
Cooking roasted sooji in ghee (or oil), cashews, urad dal (lentils), chana dal (husked chickpeas), onion, ginger, and other herbs and spices is the traditional method for making this meal. For a dish that is both savory and moderately sweet, add sugar.
1 cup sooji/rava
2 tbsp ghee
1 tsp mustard seeds
½ tsp cumin seeds
1 tsp chana dal
1 tsp urad dal
10 cashews
⅓ cup finely chopped onions
1 tsp chopped green chili
1 tsp finely chopped ginger
1 sprig of curry leaves
2.5 cups water
Salt as required
1 to 2 tsp sugar
2 tbsp chopped coriander leaves (cilantro)
Instructions:
Fine chop green peppers, ginger, onion, and some coriander leaves.
Start roasting the rava, stir often.
Place the cooked rava on a platter and set it aside.
Heat ghee or oil in a pan and fry the mustard seeds.
Add the cumin seeds, chana dal, and urad dal, and fry until they start to turn a light shade of brown or golden.
Add cashews and fry.
Add onions. The onions should be cooked until they are transparent.
Add ginger, curry leaves, and green chili. Sauté. At this stage, you can also add 1 dried red chili.
Let it cook for a few minutes.
Voila! Your yummy, soft, and nutritious upma is ready!
Chana Dal Khichdi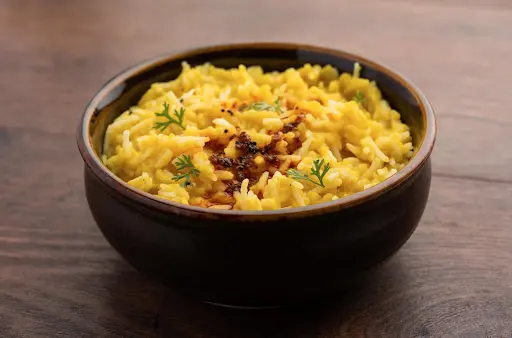 Many Indian khichdi variants have a thin or medium porridge-like consistency, unlike this chana dal variety. By the way, the term "khichdi" refers to one-pot meals made with grains, lentils, and veggies. This recipe separates the rice grains from the chana dal lentils, giving the khichdi a pulao-like consistency.
Ingredients:
½ cup basmati rice
½ cup chana dal
1 pinch hing
1 to 2 pinch red chili powder
1 tsp coriander seeds
1 cup water
1 tbsp oil
1 tsp turmeric powder
salt as required
Instructions:
Heat oil in a pressure cooker. Reduce the heat and add coriander seeds, salt, hing, and red chili powder. For a few seconds, stir and cook. Add chana dal. After stirring, add 1 cup of water.
Pressure cook for 2-3 whistles or roughly six minutes.
Once the pressure is released add the rice to the pressure-cooked dal.
There will be water in the cooker with the cooked dal, so only if needed, add more water.
Stir, then pressure cook for another one or two whistles. Together with the rice, the dal would continue to cook.
The distinct grains of rice and dal make this khichdi unique.
Serve this chana dal khichdi hot with some yogurt or raita and mango pickle.
It tastes best when eaten hot.
Khichdi and upma are excellent options for a nutritious and flavorful start to the day and are fairly easy to make.
Conclusion
There are plenty of delicious soft foods that are perfect for the elderly. While some might think that soft foods are bland or unappetizing, there are a lot of great options out there that are both nutritious and delicious. The next time you're looking for a meal option for an elderly loved one, be sure to keep these surprisingly delicious soft foods in mind.
Meta description: Soft foods for the elderly might sound like limited, bland, or unappetizing foods but there are many ways to create soft yet delicious food.
Social media blurb: Let's learn to create some delicious, soft, and appetizing foods for our elderly that would tempt us to eat them too.