How Do Danfe Natural Grocery Products Differ From Others?
BY DANFE |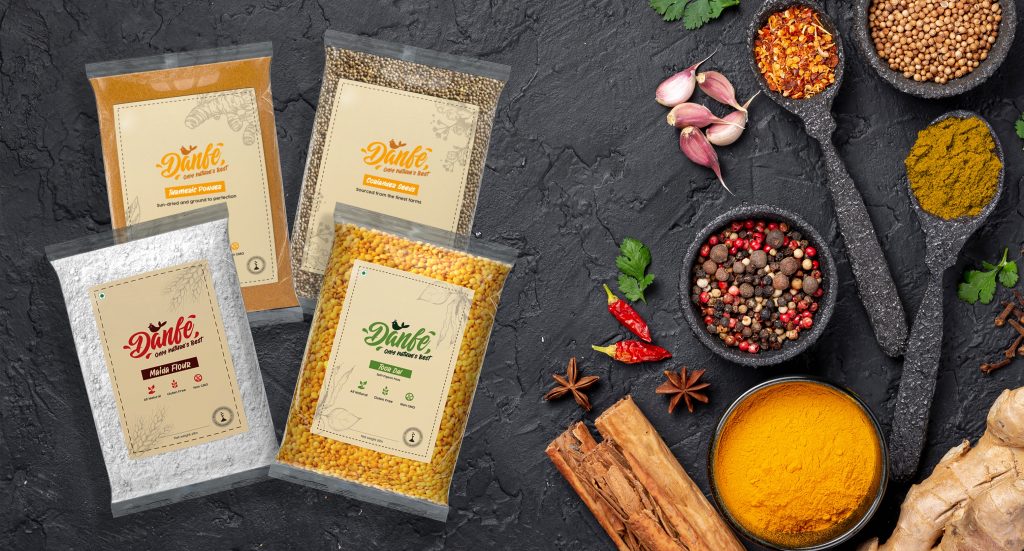 A well-planned grocery list allows you to get in and out of the store fast and adhere to your healthy eating plan. It is paramount to have a list of items that cater to your well-being, for this affects your future self more than anything.
What exactly is natural grocery?
You'd ponder what being natural would mean for a grocery product. Well, to be classified as "natural," a product must include no artificial ingredients, preservatives, or added color and should only be lightly processed; food products that undergo negligible food processing or no processing. It comes to you as promised, fresh and healthy.
Danfe's promise
Danfe's products are like the magnificent Danfe bird that spreads its wings to share its beauty with the world, and aims to share nature's best-kept secrets with everyone. Ethically sourced and processed, Danfe brings you a healthy way of life. It aims to conserve and defend nature's freshness to provide you with food that is pure, healthy, and full of goodness.
Danfe foods' products comes with no added flavors, preservatives, colors, or anything that nature won't abide by!
When it comes to natural grocery products that are ethically sourced and extracted, Danfe has a wide range of offerings. There are various healthy products to choose from; by the end of this article, you shall have your cart full of health and freshness! Let us take you through a few.
Lentils
Dal, essentially, is an important component of Indian cuisine; it is however used in many other cuisines as well. These versatile and healthy lentils may be used to make salads, stews, curries, snacks, etc. They're famous for their lens form and are available with or without their outer husks intact. Lentils are frequently ignored, even though they are a low-cost source of a wide range of nutrients. They are high in B vitamins, magnesium, zinc, and potassium. Lentils contain more than 25% protein, making them a good meat substitute. They're also a good source of iron, which is an important constituent of our diets.
Danfe's Dal is made from the highest grade pulses and is free from GMOs. It is nutrient-dense and offers several health advantages. You can make a lot of healthy snacks and meals using our dal. We offer the following varieties of dal:
Toor Dal Polished
Toor Dal Unpolished
Urad Dal Whole
Chana Dal
Masoor dal
Here is a quick dal recipe for you!
Dal can be consumed with bread, roti, naan, or even rice. The versatility of dal is remarkable. It blends itself with whatever you eat. Even on a tiring day, we wouldn't want you to snack on something unhealthy so here is a quick and easy chana dal recipe for you. It's a simple dal dish that comes together quickly but makes a flavorful and tasty lunch/dinner dish.
Ingredients needed:
200 grams chana dal
¼ tsp turmeric powder
3 tbsp ghee
1 tsp. cumin seeds
2 tbsp finely minced garlic
½ cup finely diced onions
1 cup tomatoes, finely chopped
½ to 1 tsp coarsely chopped ginger
½ tsp green chili powder, garam masala, & red chili powder
½ tsp mango powder
1 pinch asafoetida
1 tsp ground coriander
Chopped coriander leaves to garnish
Salt and water as needed
Instructions:
Pressure cook the chana dal.
Take a pan and heat some ghee.
Add cumin seeds and let them splutter first.
Cook the garlic until it turns light brown.
Sauté the onions until golden, stirring often.
Now stir in the tomatoes, ginger, and green chili.
Stir in the turmeric powder, red chili powder, garam masala powder, asafoetida, dried mango powder, and coriander powder.
Cook, stirring often until the tomatoes soften and the oil begins to leave the edges of the pan.
Add the cooked chana dal to the masala mixture that has been sautéed.
Season with salt.
Simmer the dal for 6 to 8 minutes, stirring occasionally.
Garnish with coriander leaves.
Serve the chana dal hot with basmati rice or roti.
Flour
Flour is a pantry essential that is used in the preparation of sweets, baked items, casseroles, noodles, and more. There are various kinds of flour and every individual has his own choice of flour that sometimes also varies with the dish being prepared. Danfe Foods offers you different kinds of flour that are made from the best quality natural ingredients to fulfill all your recipe needs.
Buckwheat flour
Atta flour
Idli Rava flour
Sooji flour
Rice flour
Cracked wheat flour
Maida flour
Grit cornflour
Durum wheat semolina flour
Morning Pancake
The smell of fluffy yummy fluffy pancakes early in the morning is something we all love waking up to. So why not whip up some tasty pancakes that can be made within a matter of minutes? Here's how we can make some amazing maida flour pancakes!
Ingredients
1 cup maida flour
2 tbsp powdered sugar
2 tbsp baking soda
1 tsp kosher salt
1 beaten egg
Milk
2 tbsp oil
Instructions
Combine flour, sugar, baking powder, and salt in a large bowl.
In the center, make a well and pour in the milk, egg, and oil.
Blend until completely smooth.
Over medium-high heat, lightly oil a griddle or frying pan.
Using about 1/4 cup of batter per pancake, pour or scoop the batter onto the griddle.
Brown both sides and serve immediately.
Make a stack of these tasty pancakes and have it with delicious maple syrup and fresh strawberries. It's the perfect center for a meal that's not just hearty but also healthy. Your kids are definitely going to love having these.
Spices
Spices not only thrill your taste senses, but they also include a plethora of phytonutrients, essential oils, antioxidants, minerals, and vitamins that are necessary for general wellbeing. Spices have been an important element of our diet for ages, and they continue to be so now. Danfe foods' spices are ethically sourced, extracted out of nature- they serve one purpose- to bring your meals to a healthy line.
To know more about natural spices, read our blog on Spices that your kitchen shelves must hold.
Antioxidants, anti-inflammatory chemicals, healthy fats, manganese, and iron are all present in this turmeric milk dish. The components interact together in a synergistic manner to assist boost one another's nutritious worth. Here's how you can make yummy turmeric milk.
Ingredients
2 cups milk
1 tbsp honey
1 tbsp coconut oil
1 tsp turmeric powder
1 cinnamon stick or 1 tsp cinnamon powder
A sprinkle of black pepper (fresh is best)
1 tsp grated ginger
Instructions
Simply combine all of the ingredients in a small pot and heat to a gentle boil. To blend the ingredients, whisk them together. Reduce to low heat and cook for up to 10 minutes.
If there are large chunks of ginger, cinnamon, peppercorns, or other spices in the milk, strain it. To serve, drizzle with honey or a pinch of cinnamon powder.
Turmeric is also known as a "healing spice" and has been used to treat a variety of diseases. From sore throats, colds, and the flu to wound healing and abrasion treatment, there's something for everyone (due to its antibacterial and antimicrobial properties). It also brings about a different burst of flavor to any dish!
Grocery is something that has a constant presence in our lives. We must all be aware of a conscious choice in this matter since it is more than paramount to eat wholesome for a healthy and happy life. Danfe Foods makes life easier by bringing healthy choices to our doorsteps!
With Danfe, choose yourself over the artificial world of groceries.