Cooking Healthy Meals – Making A Weekly Healthy Meal Plan with Danfe Foods
BY DANFE |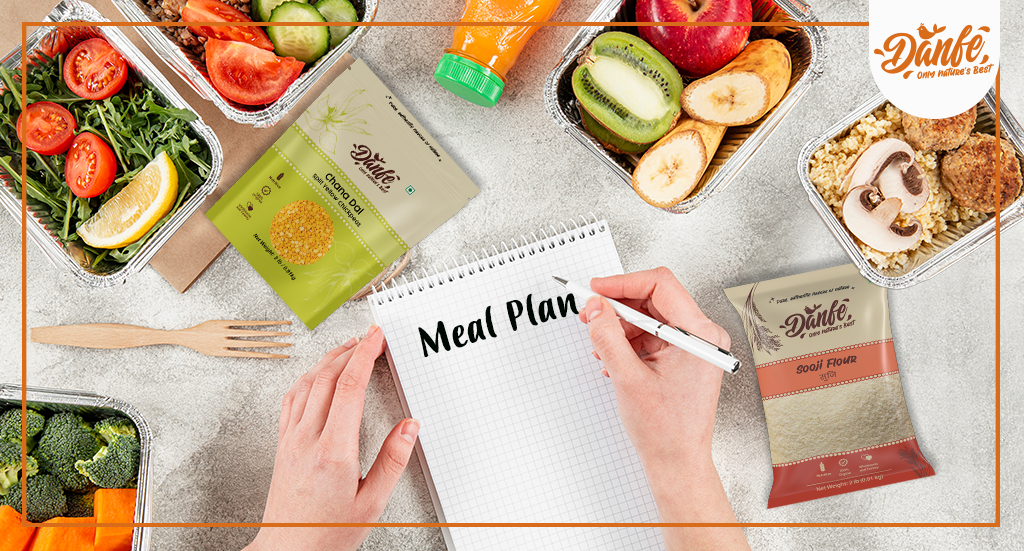 Eating and maintaining a 'healthy' and 'balanced' diet is what all aspire to do, but in reality, they don't do it to the best, because this definition is different from person to person.
A balanced diet includes healthy foods like fruits, vegetables, pulses, and other elements such as enough fiber, fats, carbohydrates, and proteins which can't be achieved without a proper meal diet plan.
Nutritious foods can be easily earned during a day, by consulting a good dietician or following the Meal plan that we are sharing for you to cook healthy meals at home with convenience.
Meal planning is important as it can track your nutritional goal and let you achieve your fitness. It is a useful technique for staying energized, meeting dietary goals, reducing food waste, and saving money because it involves a few easy tasks such as creating a shopping list, buying wisely, and carefully preparing food ahead of time.
How do you plan your meal for the week?
The first step is to decide which meals you want to prepare and which recipes you want to make for each meal.
When you consume leftovers for lunch or have the same simple breakfast every day, it may be best to merely plan for one or two meals per day.
Afterward, divide your recipes by each product that you'll need to purchase. Once you've done this for all of your recipes, you may combine the amounts of each component to save time while shopping. Extending the above point, it can be divided into 6 steps:
Give Yourself Time To Plan
Take your time and plan the type of healthy meals you want during your day and set a plan.
Take note of when you want to cook small meals or when preparations are required in advance for the next meals.
Examine what ingredients you already have in your pantry, refrigerator, or freezer. Check the 'use-by' dates on foods to identify what needs to be used up first, and then arrange your meals around that.
The manner you store food has a significant impact on how long it will survive.
Include some of your favorite meals
Make a list of all the delicious meals you enjoy. Introduce new recipes and foods that you can enjoy in your free time.
Think about having a themed night, like Vegan Wednesdays for example.
Prepare meals that can be refrigerated and reheated or eaten cold the next day, such as pasta bakes, soups, shepherd's pies, curries, and lasagne.
Make an omelet, soup, or salad with leftover vegetables, or add leftover meat to a curry or stir-fry.
Note that leftovers in the fridge must be consumed within three days.
Make a List And Shop For The Best Ingredients
To get a healthy and diet fuel meal, the ingredients you use are a very important factor, and that's where Danfe Foods comes in.
This business brings you nature's goodness by obtaining the best quality cereals and spices from the most renowned fields and sanitized packing them in a way that keeps their freshness and nutrients intact.
Their product line includes lentils and beans, flour, and spices, all of which can be readily included in your meal planning.
Make your ingredients work
Recipes that use the same essential ingredients, such as roast chicken, chicken stir fry, and chicken sandwiches, should be chosen.
Choose 2-3 primary veggies and combine them with pasta, or any other veg ingredient. Peppers, broccoli, and sweetcorn, for example, can be added to a beef stir-fry but are also used to make veggie spaghetti.
For more tips, follow this page and get your diet to the next level!
Weekly Meal Plan Inspired By Danfe:
Monday
Breakfast: 1 or 2 cereal wheat biscuits with low-fat fortified milk. For variety, add some fruit such as berries, bananas, or raisins.
Snack: Low Fat Yogurt
Lunch: Delicious Danfe Chana Dal with 1 chapati and 1 bowl of brown rice.
Dinner: Shepherd's pie with sweetcorn and green beans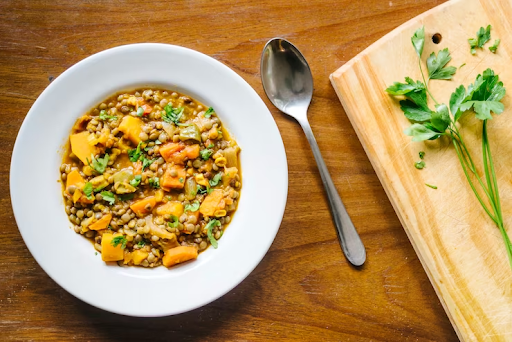 Tuesday
Breakfast: A bowl of cereal oat biscuits with low-fat fortified milk. Add some fruit like berries/bananas/raisins for variety.
Snack: Orange segments
Lunch: Pitta bread made with Danfe Flour with protein rich hummus spread, thar can be stored for days, with lettuce, and cucumber
Dinner: Paneer Sabzi using Danfe Spices with vegetables and boiled rice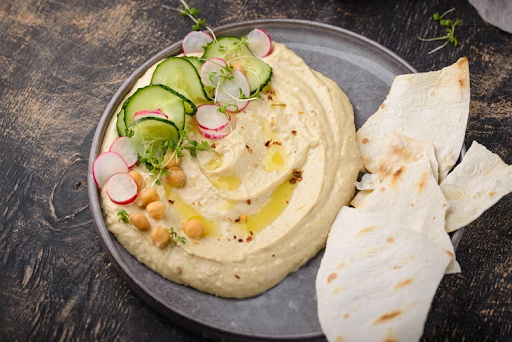 Wednesday
Breakfast: A bowl of oat cereal with a teaspoon of nutmeg or cinnamon
Snack: Banana
Lunch: Tortilla wraps with a slice of tofu, relish and lettuce, and a sliced apple.
Dinner: Spaghetti in creamy Tomato Sauce using Danfe Spices.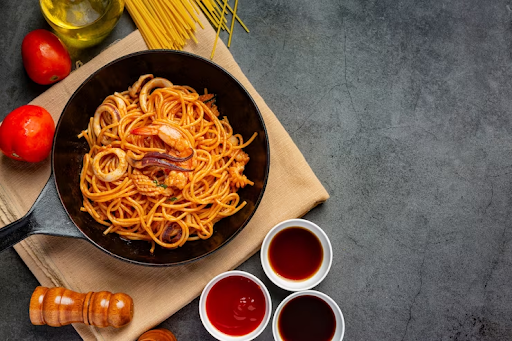 Thursday
Breakfast: Paneer Chilla, with a paste made using a mix of Danfe Lentils.
Snack: Cheese Cube
Lunch: Pasta with tuna oil, sweetcorn, spring onion, and tomato ketchup
Dinner: Bowl of Soya Masala with vegetables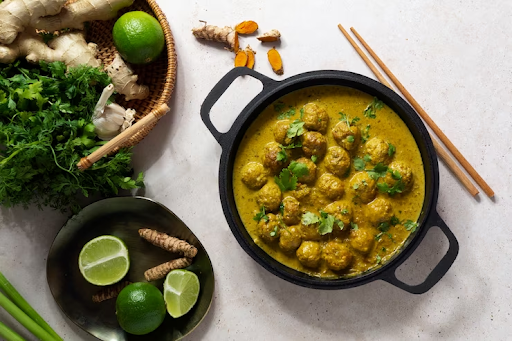 Friday
Breakfast: Delicious smoothie using Greek yogurt, overnight soaked oats, and lots of berries, fruits, and dry fruits.
Snack: Carrot Sticks
Lunch: Brown roll with mashed paneer, lettuce, peppers, and tomato
Dinner: Spaghetti bolognaise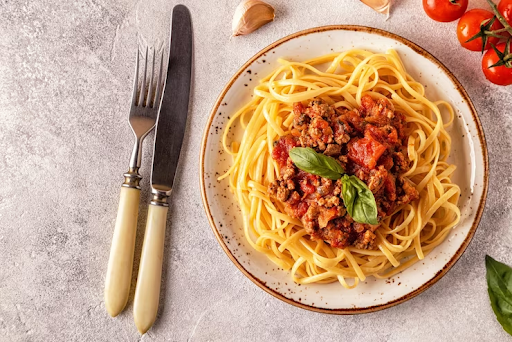 Saturday
Breakfast: Slice of wholemeal toast with baked beans
Snack: Low-fat yogurt (up to 15% max)
Lunch: 1 wholemeal toast with a lean cucumber, tomato, and avocado
Dinner: Noodles with peppers, mushrooms, onions
Sunday
Breakfast: Upma with Suji from Danfe with lots of vegetables
Snack: Chopped apple
Lunch: Delicious Toor Dal by Danfe, with Brown rice
Dinner: Veg casserole with vegetables and boiled potatoes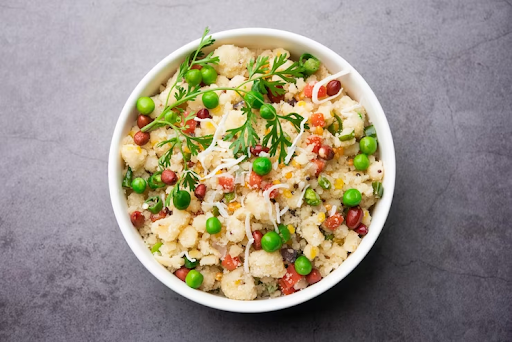 This one-week meal plan was created for someone who requires approximately 2,000 to 2,200 calories per day and has no dietary restrictions. Your daily calorie target may differ. Learn more about it below, then modify the plan to meetidual requirements.
Planning healthy meals isn't difficult, but if you're not used to it, the planning can take a little practice. This above template can give you a great start.
Don't be disheartened if you don't follow the meal plan precisely as written—it's fine to make adjustments to match your lifestyle and needs.
Make an effort to incorporate healthy foods into your daily routine—vegetables, fruit, lean proteins, beans and legumes, and whole grains are all good choices.