5 Easy and Healthy Snack Recipes for Kids
BY DANFE |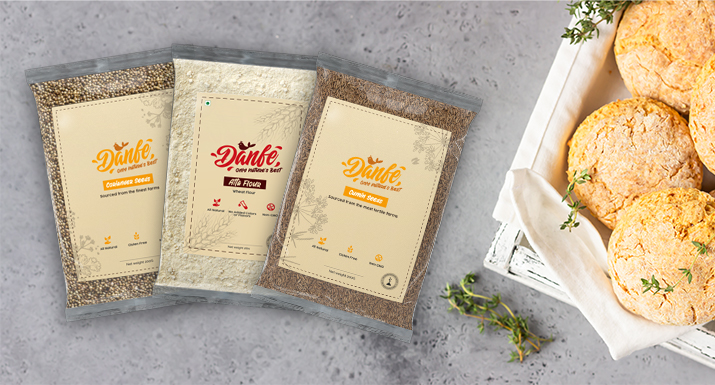 Snacks play a big part in your child's diet so it is important to give your child healthy snacks that aid their nutrition and overall development. Most of the time it can be difficult to get your child to eat healthy food. Fret not! These are not your typical snack recipes. Our snack recipes uplevel classic dishes that kids love by incorporating nutrient-dense ingredients. They won't even know the difference!
Cumin-Coriander Hummus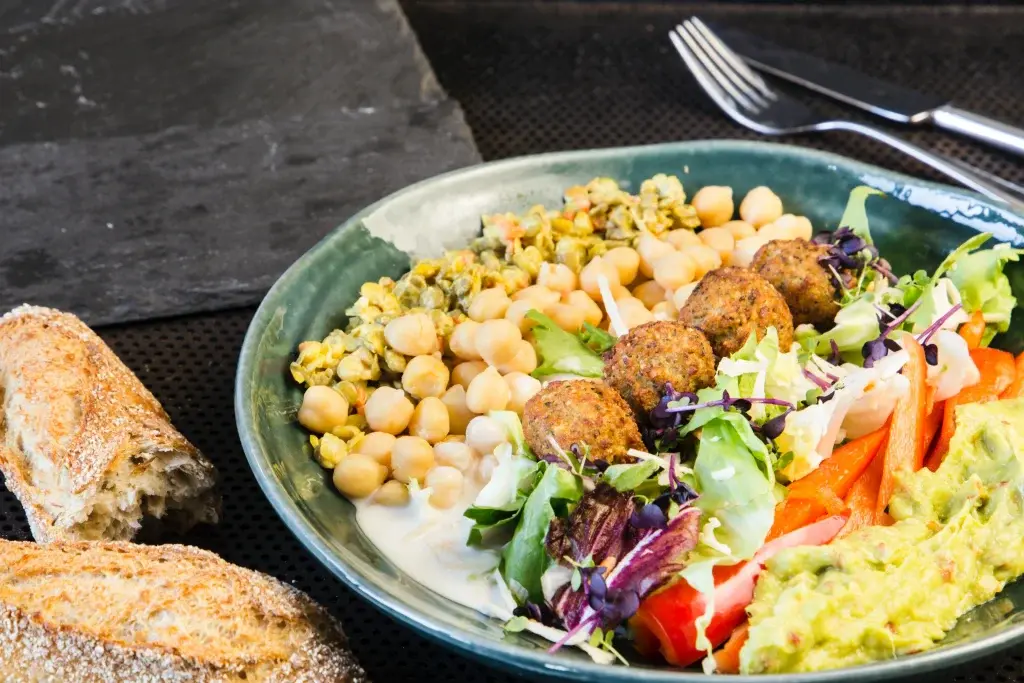 This easy healthy snack recipe is a great way to sneak nutrients into your kid's diet. This is one of the easiest healthy snack recipes to whip up for a quick snack. Chana Dal, Cumin Seeds, and Coriander Seeds are some of the most nutrient-dense foods. 1 cup of Chana Dal alone provides 54% of the daily fiber requirement. Besides being one of the easy healthy snacks, this cumin-coriander hummus can be served in multiple ways. You can serve it with pita bread, with some fresh veggies, or add it to salads and sandwiches as well!
Ingredients
1 cup Danfe's Chana Dal
½ tsp Danfe's Cumin Seeds, Toasted
1 tsp Baking Soda
2 cloves Garlic, Minced
3 tbsp, Fresh Lemon Juice
2 tbsp Tahini
1 tsp Sea Salt, Adjust to Taste
¼ cup Extra-Virgin Olive Oil
2 tbsp Fresh Dill Leaves
¼ tsp Toasted Danfe's Cumin Seeds
¼ tsp Toasted Danfe's Coriander Seeds
1 tsp Paprika, for Garnish (Optional)
4 cups of Water
Instructions
Step 1: Rinse the chana dal thoroughly until the water runs clear. Then soak the clean chana dal in 4 cups of water and ½ tsp baking soda for 4 hours or overnight.
Step 2: When you are ready to make the hummus, add the chana dal to a pressure cooker with 4 cups of clean water and ½ tsp baking soda. Pressure cook for 4-5 whistles until they are tender. Drain and let it cool.
** If you do not have a pressure cooker, add the chana dal, 4 cups of water, and ½ tsp baking soda to a large pot. Bring to a boil and then let it simmer for 25 minutes until they are tender.
Step 3: In a small bowl, add garlic and fresh lemon juice. Mix well and let them sit for a few minutes.
Step 4: Add the tahini to the small bowl and stir well until the tahini emulsifies. Add 1-2 tablespoons of water and stir until you have a smooth, creamy mixture. The mixture should also be light in color.
Step 5: Take a food processor and add the tahini mixture, chana dal, ½ tsp toasted cumin seeds, and sea salt. Puree for a few minutes until very smooth, scraping down the sides of the food processor as needed.
Step 6: If the hummus is too thick, add a tablespoon of water and mix well until you have a smooth and fluffy consistency.
Step 7: Give it a taste and add more seasoning as needed. You can add a few more drops of lemon juice, sea salt, or pepper to taste.
Step 8: Transfer the hummus to a bowl. Drizzle the olive oil and garnish with dill leaves, paprika, toasted cumin seeds, and toasted coriander seeds.
Step 9: Serve with some fresh veggies and fruits!
Honey-Sesame Energy Bites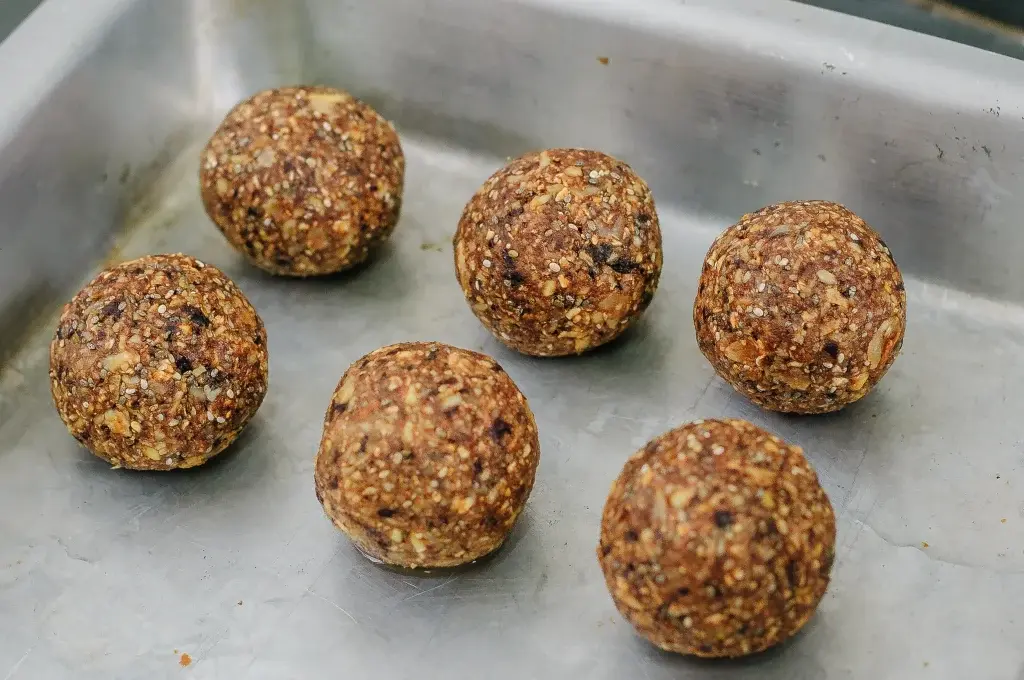 This honey-sesame energy bites recipe is a no-bake healthy snack recipe full of nutrient-dense ingredients and incredibly easy to make! They are easy healthy snacks that can be made with basic pantry ingredients you are bound to have on hand at any time. And most importantly, it is the perfect make-ahead recipe to have on hand for snack time.
Ingredients
2 cups Danfe's Rice Flour
¼ cup Danfe's White Sesame Seeds
⅓ cup Coconut Oil, Melted
¼ cup Honey
¼ cup Peanut Butter
1 tsp Pure Vanilla Extract
¼ tsp Salt
Instructions
Step 1: In a medium mixing bowl, whisk together coconut oil, peanut butter, honey, and vanilla extract until smooth.
Step 2: Add the salt and rice flour little by little. Stir until well combined.
Step 3: Using a small ice cream scoop, scoop the mixture onto your hands and gently roll it into a ball. Repeat until there is no leftover dough.
** If the dough is too sticky, place it in the refrigerator for 10-15 minutes prior to rolling.
Step 4: Pour the white sesame seeds onto a plate.
Step 5: Roll each ball in the sesame seeds until it is well coated. Repeat the same process for the rest.
Step 6: Refrigerate the honey sesame balls for 30 minutes. Then serve!
Whole Wheat Oats & Apple Crumble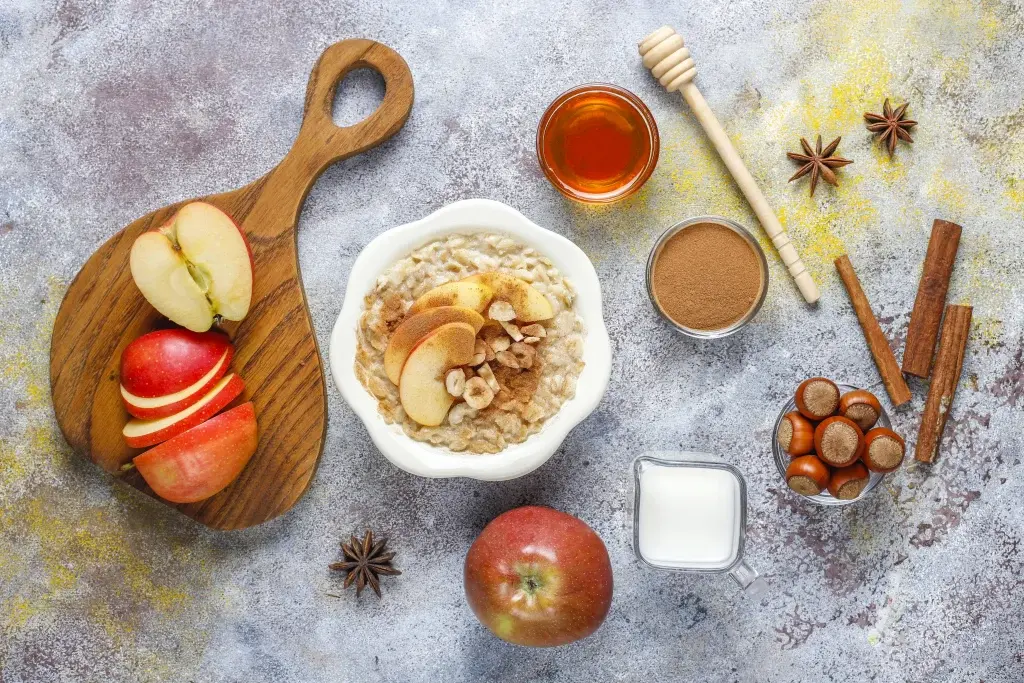 This easy snack recipe is a modern take on the classic apple crumble. Made with honey, buckwheat flour, sesame seeds, kalonji seeds, and coriander seeds, this easy recipe makes for a healthy snack for kids! It has the perfect balance of nutrition and sweetness and is a terrific way to sneak in easy healthy snacks into your kids' plates!
Ingredients
For the oats:
1 ½ tsp Coconut Oil, Melted
1 tsp Honey
2 tbsp Rolled Oats
1 ½ tbsp Danfe's Buckwheat Flour
A pinch of Salt
A pinch of Ground Cinnamon
A sprinkle of Mixed Seeds – Danfe's White Sesame Seeds, Coriander Seeds, and Kalonji Seeds)
For the apple filling:
2 Medium-Sized Apples, Peeled and Cubed
½ tsp Ground Cinnamon
1 tsp Honey
½ cup Water
Optional toppings to serve:
2-3 tbsp Greek Yogurt, Plain or Flavored
Instructions
Step 1: In a small bowl, add coconut oil, honey, oats, buckwheat flour, salt, and ground cinnamon. Mix the ingredients together until you have a crumbly and moist mixture.
Step 2: Toss in the mixed seeds and mix until well combined.
Step 3: Place a skillet on the stove over medium heat. Once the skillet is hot, add the mixture and toast for a few minutes, stirring occasionally until fragrant and lightly browned.
Step 4: Transfer the mixture to a bowl. Wipe off the skillet.
Step 5: In another mixing bowl, add the apples, ground cinnamon, and honey.
Step 6: Pour the apple mixture onto the skillet along with ½ cup water. Bring to a low boil. Then cover the skillet and let it simmer for 4-5 minutes.
Step 7: Take the lid off and leave it to reduce over medium heat until there is barely any liquid left.
Step 8: Pour the filling into a bowl, add the oats mixture, and top it off with a dollop or two of greek yogurt!
Whole-Wheat Cinnamon Scones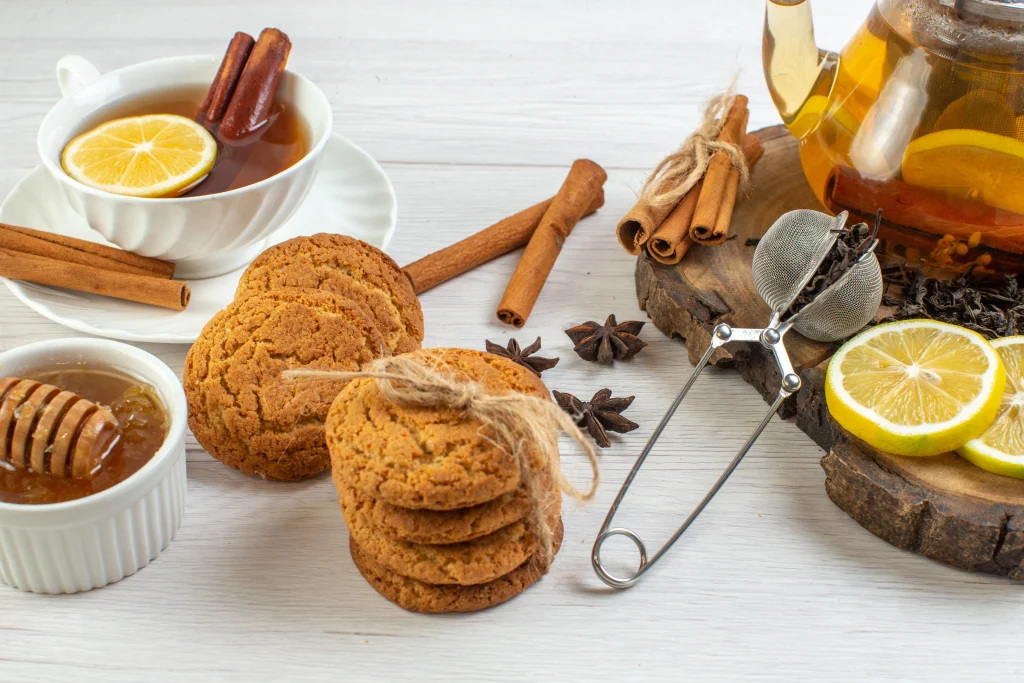 We know what you are thinking – how can scones be a healthy snack for kids? You are truly in for a treat with this healthy snack recipe. Our scones recipe is made with whole wheat flour instead of all-purpose flour. Compared to all-purpose flour, whole wheat flour is loaded with nutrients such as niacin, essential minerals, calcium, and B vitamins. This makes our whole-wheat cinnamon scones one of the perfect evening snack recipes.
Ingredients
4 cups Danfe's Whole Wheat Flour
8 tbsp Butter, Room Temperature
2 tbsp Baking Powder
1 cup Light Brown Sugar, Packed
1 cup Cinnamon Chips
1 tsp Ground Cinnamon
1 tsp Salt
1 ½ cups Buttermilk
Coarse Sparkling Sugar, for Topping (Optional)
Instructions
Step 1: Preheat the oven to 325°F. Then line a baking sheet with parchment paper.
Step 2: In a mixing bowl, combine whole wheat flour, light brown sugar, baking powder, ground cinnamon, and salt together.
Step 3: Cut the butter into parts and combine it with the dry ingredients until the mixture is even and crumbly. It should look like large breadcrumbs.
Step 4: Now add the buttermilk slowly until you have a dough that resembles modeling clay.
Step 5: Toss in the cinnamon chips and fold until evenly distributed.
Step 6: Transfer the dough to a lightly floured surface and roll it out into a ¼ inch rectangle.
Step 7: Shape the dough into 3-inch squares. Then fold each square in half, diagonally so you have a triangle.
Step 8: Place the triangle on the lined baking sheet. Repeat for the rest of the dough, leaving about ¾ inch gap between each. The scones will expand as they bake.
Step 9: Sprinkle coarse sparkling sugar on each scone.
Step 10: Pop the baking sheet in the oven for 25-30 minutes.
Step 11: Once the scones are done, take them out of the oven and transfer them to a wire cooling rack. Let them cool.
Step 12: Serve warm with jam or let your kids enjoy them as is!
Red Lentil Chips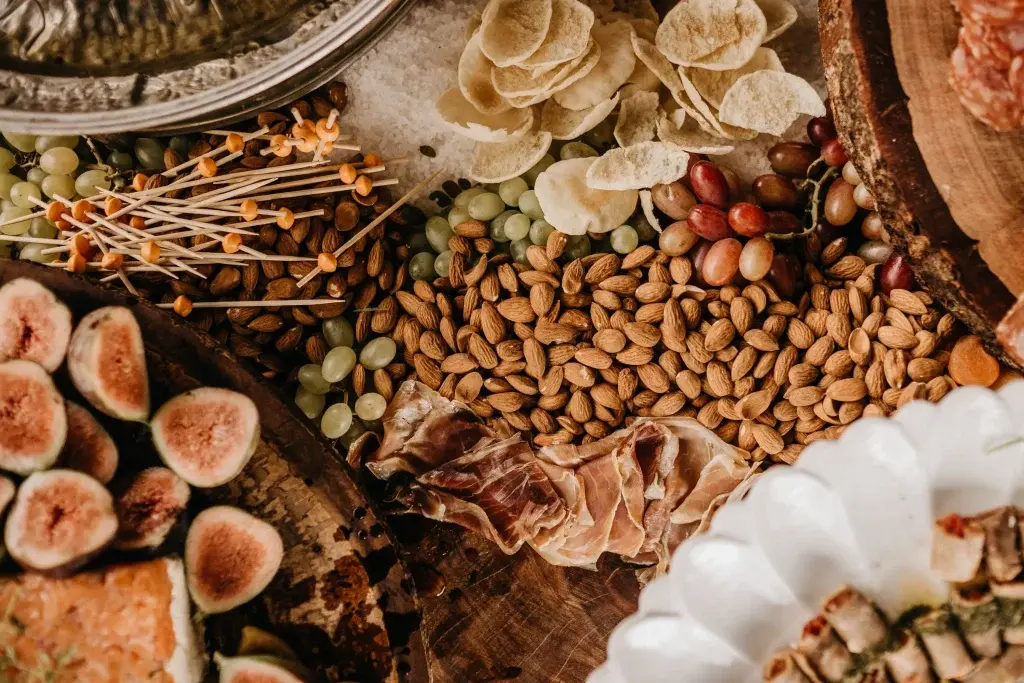 Red Lentil Chips are great easy healthy snacks for kids! It's one of the healthiest evening snack recipes because it is made with masoor dal. Masoor Dal is known to have high nutrient content and antioxidant properties that help boost immunity, support healthy vision and support cardiovascular health. The best part is that it only takes 4 basic ingredients to make this easy healthy snack!
Ingredients
Instructions
Step 1: First, wash the Masoor Dal/Red Lentils well until the water runs clear.
Step 2: Leave out the lentils to dry for a couple of hours.
Step 3: Once the lentils are nice and dry, take your food processor or blender and blend them until you get a fine powder-like flour. Set ½ cup of the flour aside.
Step 4: In a mixing bowl, combine 1 cup of red lentil flour, ½ cup of water, and a pinch of salt until you get a dough.
Step 5: Generously flour the countertop with red lentil flour.
Step 6: Transfer the dough on the floured surface and roll out the dough into a ⅛ inch rectangle.
Step 7: Using a 3-inch triangle-shaped cookie cutter, cut out the dough and place the triangles on the floured surface.
Step 8: Repeat the process of re-rolling the dough, and flouring the surface until there is no more dough left.
Step 9: Heat a non-stick skillet over medium heat. Add coconut oil. Simultaneously, line a large bowl with paper towels.
Step 10: Once the oil is hot, drop one triangle to test. Once it bubbles (30 seconds), turn it over and fry for another 15 seconds or more until golden brown. Transfer it to the bowl lined with a paper towel.
Step 11: Now, you can drop in 4 triangles at a time, turning them over every 30 seconds and transferring them onto the bowl until all chips are fried.
Step 12: Let the chips cool and serve!
Getting kids to eat healthy snacks is a chore in itself. But eating healthy snacks doesn't need to be boring. That's why we have taken snack recipes kids already love to eat and have given them a nutritious twist. These easy snack recipes are also made with Danfe's Pure and Natural ingredients, which means you are getting the best of what nature has to offer. All of Danfe Food's products are grown without any form of GMOs, pesticides, or chemicals. With our easy snack recipes, you can ensure your child meets their daily nutritional needs the natural way. Try out these easy snack recipes for kids and see the benefits for yourself!