Healthy & Tasty Toor Dal Recipes
BY DANFE |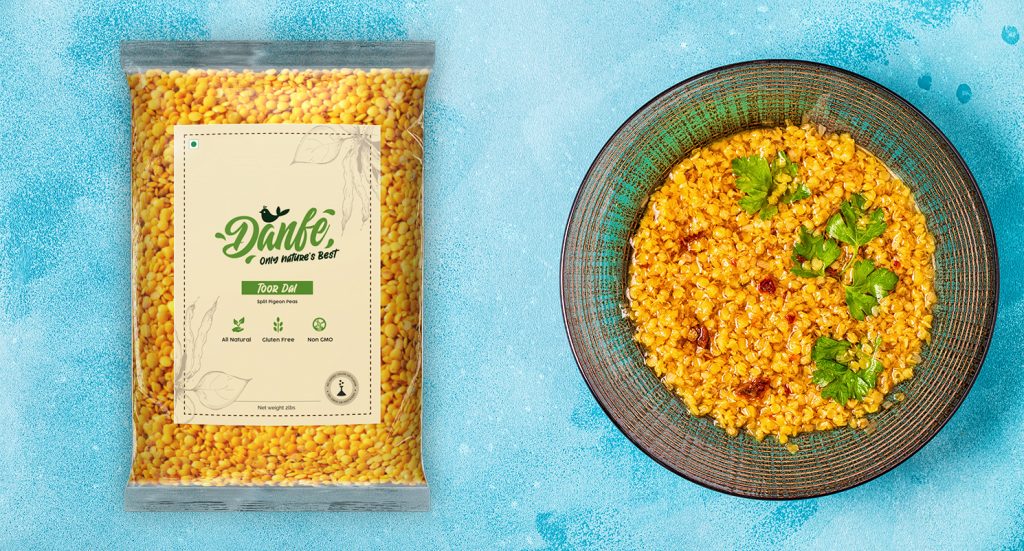 The love and celebration of good food have been bringing people together for many years. When we think of tasty and healthy food, the quintessential Dal comes to mind. From Dal Makhani to Panchmela Dal, it is the endless love for dal, that most Indians include this versatile staple in their daily diet routine.
From masoor, toor, chana, moong, and urad, dal is something that constitutes an integral part of every Indian meal. Whether cooked in a simple way or elaborately, it serves as a lifeline of a regular Indian platter. Flavourful and nutrient-rich, it is one that is sure to get an amalgamation of great taste with wholesome goodness.
Below are some extremely delicious toor dal recipes: 
Indian Toor dal
Ingredients:
1 cup of Toor Dal (washed, rinsed, and soaked in two cups of filtered water)
1 large red or yellow onion (finely chopped)
2 medium-size tomatoes (chopped)
5 green chilies (slit or minced)
2-inch ginger (finely minced)
½ cup of cilantro leaves (finely chopped)
1 tbsp cooking oil
1 tsp cumin seeds
½ tsp turmeric ground
¼ tsp asafetida 
Salt to taste
Procedure:
Set to a sauté mode in an instant pot and allow it to heat. When the display shows "hot," add the cooking oil. Add cumin seeds and asafetida. Allow the cumin seeds to brown.
Add ginger and green chilies. Mix well.
Add chopped onions and salt. Cook the onions and let them turn slightly brown. Keep half of this mixture aside and add tomatoes to the remaining half.
Add soaked toor dal and turmeric. Mix well. Seal the vent and secure the lid.
Select pressure cook on instant pot for 15 minutes.
Mash the dal and vegetables, gently.
Add the remaining onion tadka mixture and let the dal boil.
Garnish the dal with fresh cilantro.
Serve with hot rice and enjoy!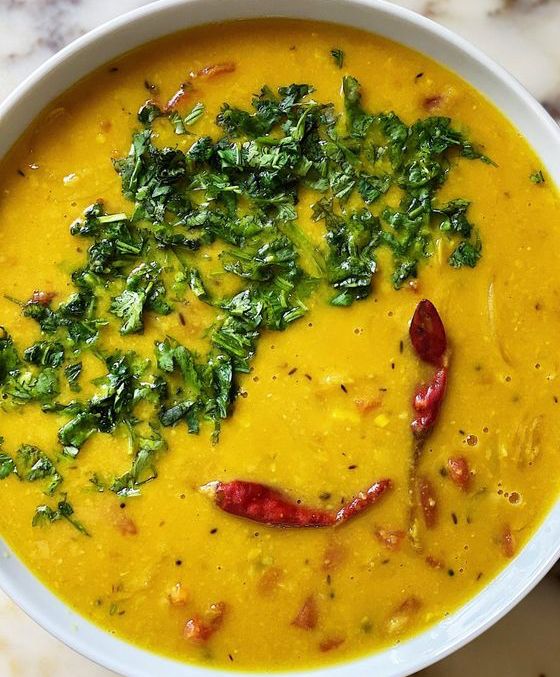 Image source: Pinterest
Mixed Dal Sambhar
Ingredients:
¼ cup of moong dal
¼ cup of toor dal
¼ cup of masoor dal
2 carrots (chopped)
1 potato (chopped)
1 onion (chopped)
1 tomato (chopped)
2 tbsp sambar powder
1 tbsp tamarind pulp
Salt to taste
Sugar to taste
Coriander leaves
For seasoning:
2 tbsp oil or ghee
1 tsp mustard seeds
1 tsp urad dal
1 tsp cumin seeds
2 dry red chilli
Curry leaves
A pinch of asafoetida
Procedure:
In a pressure cooker, add dal, water, and all the ingredients except for the coriander leaves. Pressure cook for 2 to 3 whistles.
Add coriander leaves.
In a pan, heat oil and prepare the seasoning with all the ingredients. Add it into the sambar. Mix thoroughly.
Serve and enjoy!
Image source: Pinterest
Panchmela Dal
Ingredients:
3 tbsp moong daal
3 tbsp dhuli moong
3 tbsp toor daal
3 tbsp dhuli urad
3 tbsp chana daal
2 tsp salt
½ tsp turmeric
1 tsp sugar
2 tbsp ghee
1 tsp cumin seeds
Pinch of asafoetida
½ tsp fenugreek seeds
½ tsp onion seeds
½ tsp fennel seeds
1 tsp ginger (finely chopped)
1 tsp coriander powder
½ tsp chili powder
1 tsp amchoor powder
1 tbsp coriander leaves (chopped)
Procedure:
In a pan, cook all the dal with salt, turmeric, and sugar. Blend thoroughly and make it into a thin pouring consistency.
In another pan, heat ghee. Add cumin seeds, asafoetida, fenugreek seeds, onion seeds, and fennel seeds.
After the seeds splutter, add ginger and saute till it turns light brown in color.
Add coriander powder, chili powder, and amchoor powder and the cooked daals. Blend well.
Bring to a boil and simmer for about 5-10 minutes.
Garnish with coriander leaves.
Serve hot and enjoy!
Image source: Pinterest
Rasam
Ingredients:
100 gms toor dal
100 gms tomatoes
500 ml water
25 gms tamarind
For rasam powder:
10 gms peppercorns
10 gms cumin seeds
10 gms coriander seeds
3-gram red chilies
For tempering:
30 ml oil
3 gms mustard seeds
2 gms curry leaves
3 garlic cloves
10 sprigs coriander leaves
Procedure:
Crush garlic and chop tomatoes and keep them in a bowl
Soak the tamarind and extract the pulp.
Roast the ingredients for the powder and grind it in a grinder until it turns fine.
Boil the dal with tomatoes till they mix completely and keep it aside.
In a pan, heat oil. Add mustard seeds and fry until it crackles.
Add garlic, curry leaves, and coriander leaves.
Mix the dal and water to get the required rasam consistency.
Mix in the tamarind pulp. Add the rasam powder.
Boil for 5 minutes on a low flame.
Serve and enjoy!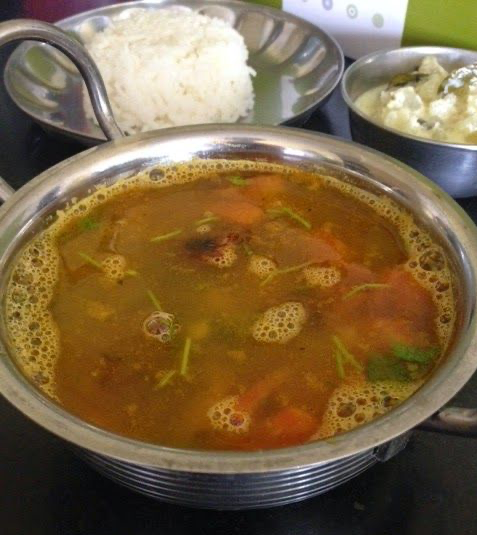 Image source: Pinterest
Try these stellar toor dal recipes and enjoy healthy and tasty food in the comfort of your home.