Rakhi Special Recipes: 6 Traditional Food Ideas for Raksha Bandhan
BY DANFE |
Elevate festivities this year with mouthwatering dishes, fostering love, laughter, and nostalgia. Recreate festive favorites using the finest natural food products, crafting cherished memories. From delectable sweets to quick snacks, there's something for everyone.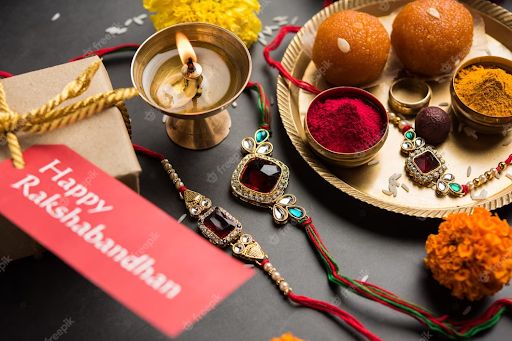 Dive into the world of Rakhi traditional foods, going beyond the ordinary, to discover joy in time-honored dishes that resonate with sibling bonds.
Kickstart Your Festivities with Delicious Sooji Dhokla Delight
Eager to initiate your festivities with a classic traditional food idea? Why not indulge in a plate of delectable Sooji Dhokla? This recipe will set the tone for a flavorful celebration. And for those with a sweet tooth aiming to make the day all about delightful treats, give the Sooji Cake recipe a try—making your festival truly sweet and memorable.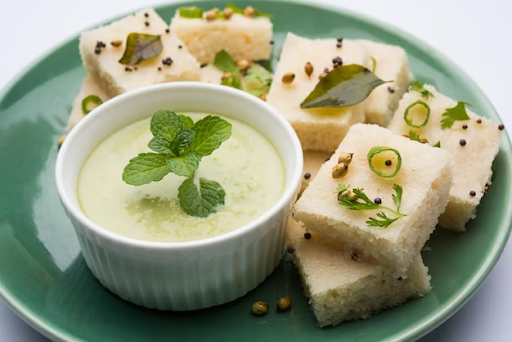 Quick Sooji Dhokla Recipe
Ingredients Needed:
1 cup Danfe sooji
Paste of 1/2 inch ginger + 1 green chilly
1 tbsp lemon juice
1/2 tsp sugar
Salt, to taste
1/4 tsp cooking soda
Water, for consistency
Preparation Steps:
Combine all ingredients except soda.
Create a smooth batter, allowing it to rest for 20 minutes.
Integrate cooking soda into the batter and mix.
Rest the batter for an additional 5-7 minutes before pouring it into a greased shallow steaming pan.
Boil 2 cups of water in a pot for a minute.
Place a trivet in the pot and position the steaming pan, covering it.
Steam the Dhokla over medium heat for around 20 minutes or until cooked.
Cut the Dhokla to your preferred shape, and enhance its flavor by drizzling mustard seeds and curry leaves tempering on top.
Serve with your favorite dip or coconut chutney.
Add a Burst of Flavors to Your Celebrations With Paneer Tikka
Cottage cheese or Paneer Tikka can never go wrong! Spice up your day with this delicious Rakshabandhan special recipe and let the celebration be all about flavors and memories that leave a lasting impression on you and your siblings.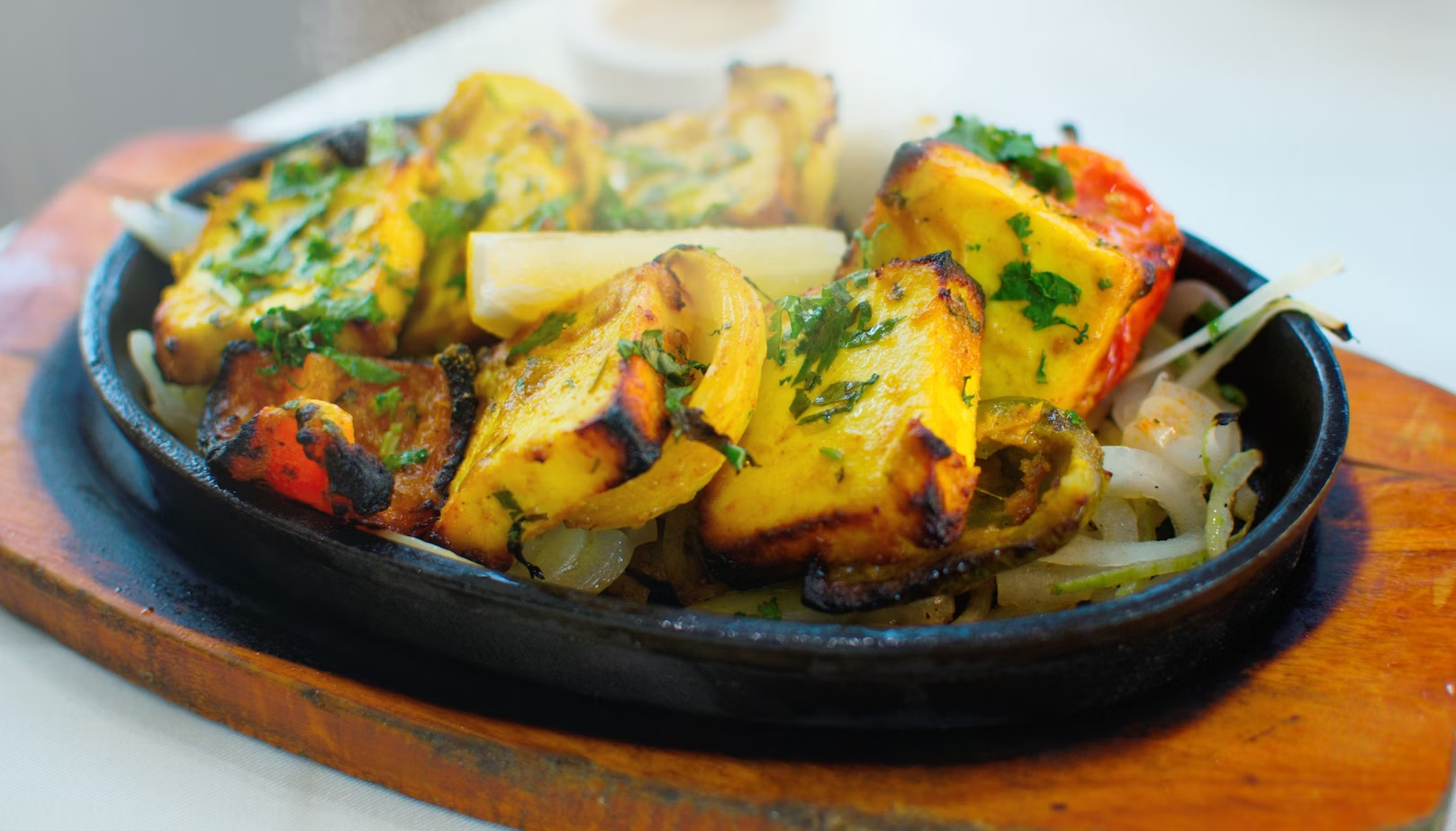 Quick Recipe To Try At Home
Ingredients You'll Need:
For Marinade –
Homemade hung curd
Authentic ground spices (Experience the true taste with Danfe Foods. You can optionally use the Danfe Bara masala)
Cottage cheese, cubed
Square-cut veggies: onions, capsicums, tomatoes
Salt, to taste
Crushed ginger and garlic or 1 tbsp ginger-garlic paste
Preparation:
Create the tikka marinade by blending ground spices into the hung curd. (For extra crispiness, add 1 tbsp gram flour)
Combine paneer cubes and veggies with the marinade, tossing them well.
Allow the mixture to marinate for 20 minutes before threading them onto skewers.
Grill the paneer tikkas evenly on a greased pan, cooking each side thoroughly.
Serve them piping hot with a side of mint chutney.
Explore This Year's Top Rakhi Recipe Idea: Aloo Chaat
Enhance your celebration and cherished bonds with one of the Best Rakhi Recipes: Aloo Chaat!
As you savor the delectable blend of tastes, let this dish symbolize the unique flavors of the sibling bond, making your festivities genuinely unforgettable.
Enhance your celebrations further this Rakshabandhan by treating yourself to some of the best Indian snacks like Kachori and Dahi Puri, infusing a delightful variety into your festivities.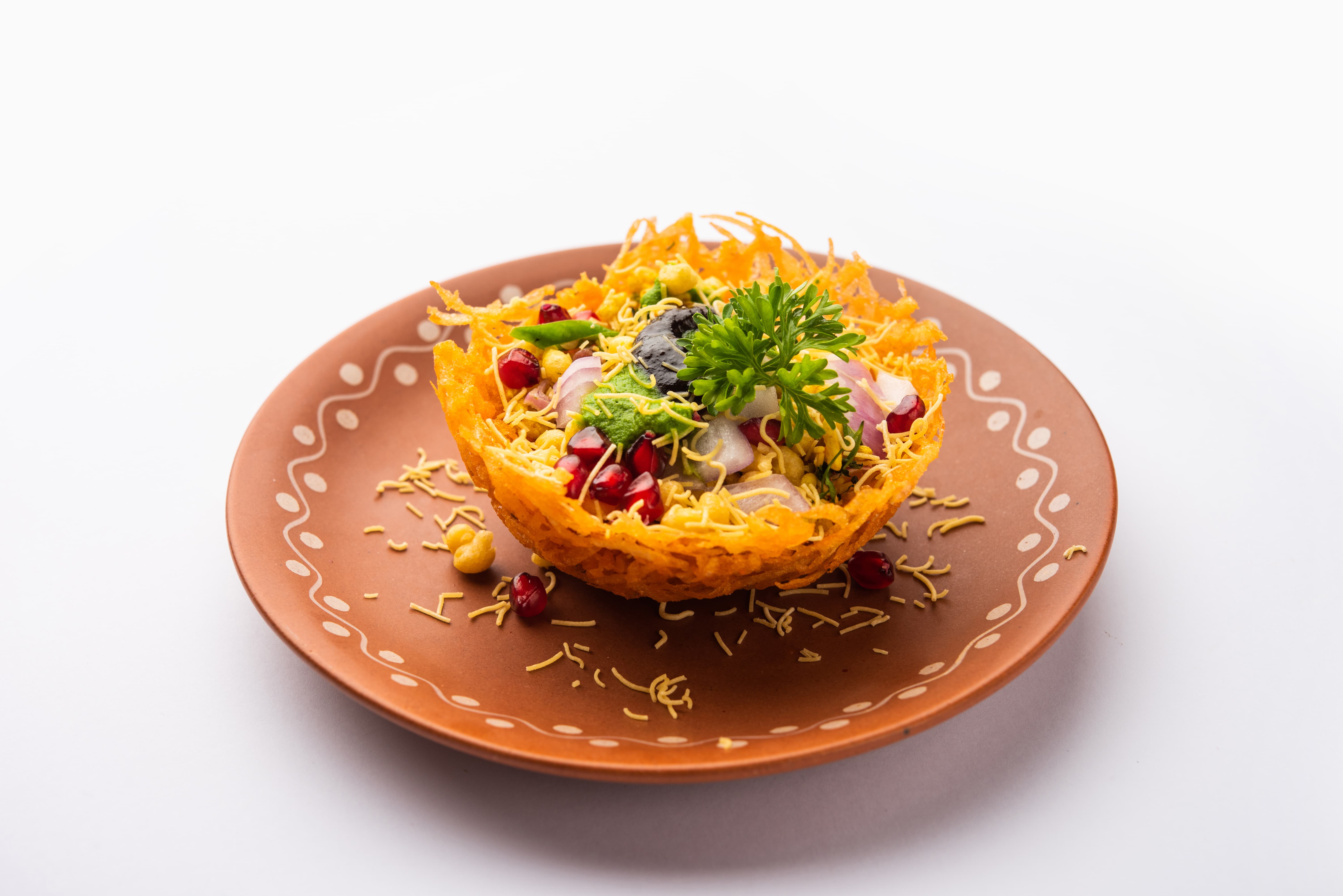 A Mouthwatering Recipe
Ingredients You'll Need:
2 medium-sized boiled potatoes
1 finely chopped onion
1 green chili, finely chopped
1/4 cup chopped coriander leaves
1 tsp chaat masala
1/2 tsp cumin powder
Salt, to taste
Sev or crushed crispy noodles for garnishing
Tamarind Chutney
Mint Chutney
Preparation:
Mix all the ingredients together to form a soft dough, and shape it intNote
A Beloved Classic – Ladoos for Everyone!
What better way to celebrate Rakshabandhan than by indulging in delectable sweets? Chickpea flour laddoos are bound to become your absolute favorite after you stir up love and laughter with this homemade recipe alongside your siblings.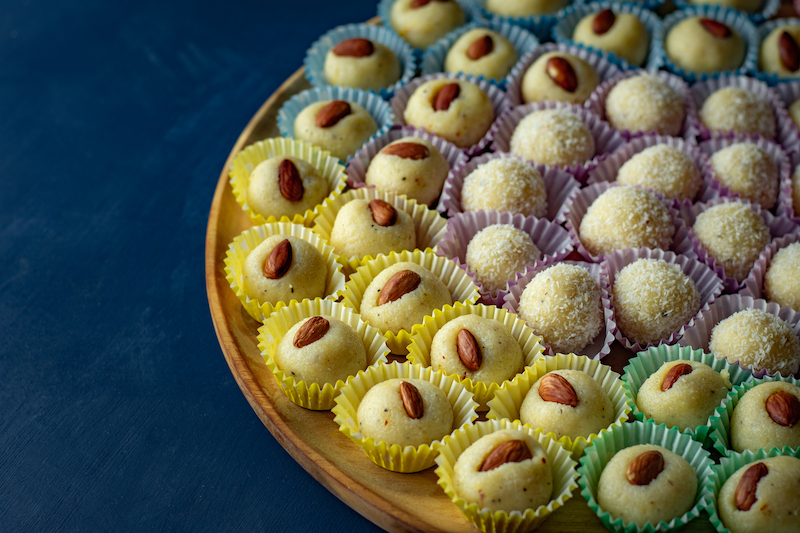 A Heartfelt Recipe To Try At Home
Ingredients Needed:
1 cup chickpea flour or besan
½ cup clarified butter or ghee
¾ cup powdered sugaro round tikkis.
Heat oil in a frying pan and fry the tikkis until they turn golden brown.
On a plate, roughly break the potato tikkis and drizzle the chutneys on top.
Garnish with sev and enjoy.
Finishing Rakshabandhan Festivities on a Sweet and Memorable
¼ tsp cardamom powder
2 tbsp chopped nuts of your choice
Preparation Tips:
On a low flame, heat some ghee.
Add chickpea flour and roast until it turns golden and imparts a nutty aroma. Stir continuously to prevent burning.
Turn off the heat and allow the roasted mixture to cool for a few minutes.
Mix in sugar and cardamom powder, and let it cool down further.
Shape small round balls by rolling the mixture between your palms.
Press chopped nuts onto the rolled balls and shape them further.
Serve once the laddoos cool down.
The Heart of Rakshabandhan Festivity: The Iconic Sweet Rice Pudding – Kheer
Kheer, a cherished emotion among Indians, holds a special place during auspicious occasions. Every bite resonates with nostalgia, conjuring precious childhood memories. Whether enjoyed hot with its creamy texture or savored cold akin to ice cream, this sweet rice pudding embodies the essence of Rakshabandhan. It serves as a reminder of the sibling bond and the joyous times shared over the years.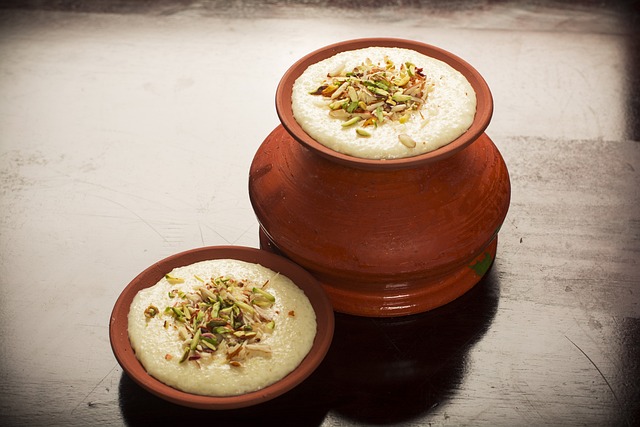 The OG Recipe To Try
Ingredients:
1/2 cup washed and drained basmati rice
4 cups full cream milk
1/2 cup Danfe sugar, or to taste
1/4 tsp cardamom powder
Chopped nuts of your choice
Raisins and saffron for garnishing
Preparation:
In a deep pot, bring the milk to a boil.
Over medium flame, add the washed basmati rice to the milk and stir occasionally to prevent sticking.
Add sugar and cardamom powder to the milk, and mix well.
Allow it to boil on a simmering heat for 5-10 minutes until the pudding reaches your desired consistency.
Let the Kheer cool slightly, then add chopped nuts, raisins, and saffron.
Serve it hot for a creamy delight, or refrigerate for an hour or more to enjoy an ice cream-like texture.
Discover a recipe as tempting as a silver jewelry gift from your sibling: Kaju Katli
Kaju Katli, also known as Kaju Burfi, is a delicacy crafted from luscious cashews and adorned with silver, rendering it as radiant as fine jewelry. With its nutty essence and velvety consistency, this beloved confection remains an eternal favorite. Embark on the culinary journey of crafting this delightful treat at home and relish its exquisite flavors.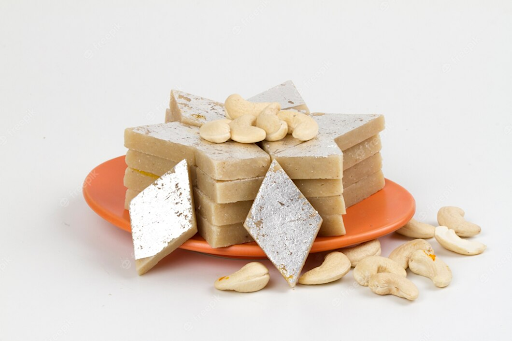 Ingredients:
1 cup cashews
1/2 cup powdered sugar
1/4 tsp cardamom powder
Silver vark (edible silver foil) for garnishing
Preparation:
In a food processor, finely grind the cashews.
In a deep pot, combine the sugar and water, and cook until the sugar dissolves, forming a syrup.
Add finely ground cashews to the syrup and mix well.
Add the cardamom powder to the mixture and let it cook on low heat until the mixture thickens, stirring continuously to prevent sticking.
Pour the mixture onto a greased tray and flatten it using your hands or a spatula.
Gently press the silver vark onto the flattened surface.
Allow it to cool for a while before cutting it into diamond-shaped pieces.
Unite Food and Family Bonds for a Celebration Beyond Measure
As Rakshabandhan weaves cherished bonds of love, Danfe products enhance the Rakhi special recipes, creating a flavorful celebration. Each dish, crafted with love, encapsulates tradition's essence and togetherness's warmth.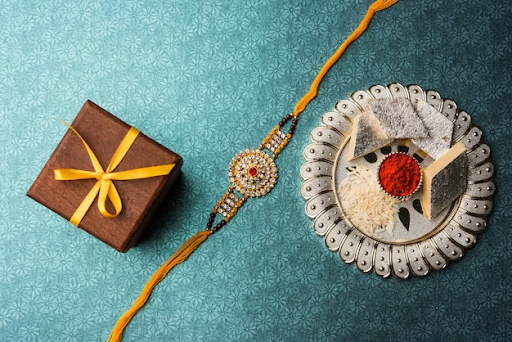 From sizzling tikka aromas to Kaju Katli's sweetness, these delights surpass sustenance, testifying to sibling affection and past festival joy. With each bite, flavors remind us of laughter, stories, and unbreakable bonds. Savor these delicacies as a tribute to growing relationships, making Rakshabandhan unforgettable.
Wishing you a joyful Rakshabandhan with the flavor of Danfe Foods!