Healthy Recipes using Urad Dal
BY DANFE |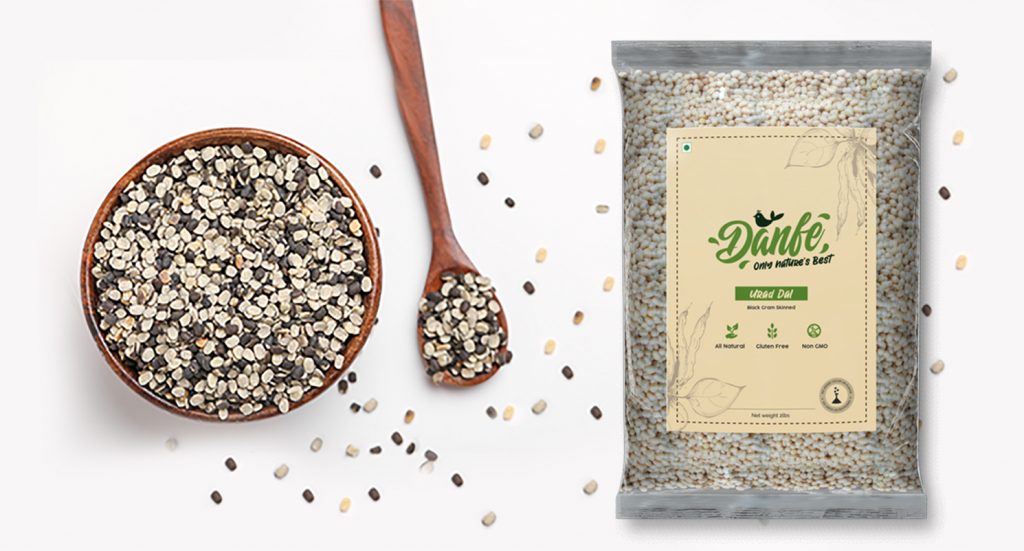 One of the famous lentils used in the southern part of Asia – Urad Dal, also known as Split Black Gram, is extensively used in Indian cuisine. It is rich in protein, fat, Vitamin B, and carbohydrates. Urad dal is filled with many health benefits and is extremely beneficial for women. This lentil consists of iron, folic acid, calcium, magnesium, and potassium, which makes it a perfect health package for pregnant women. Some other health benefits of this dal include its ability to aid in digestion, boost energy, improve skin health, and more.
Urad Dal is not only known for its health benefits but it is also known to please everyone's taste. Urad dal recipes are easy to prepare and can be considered as a side dish too. It is used extensively in various culinary preparations such as dosa, papad, and vada.
Let us take a look at some of the wonderful urad dal recipes:
Dhuli Urad Dal
Ingredients:
200 gms of urad dal
1 tbsp desi ghee
1 tsp turmeric powder
1 tsp red chili powder
2 cups of milk
1 tsp cumin seeds
3 red chilies
10 garlic flakes (chopped)
1 tsp ginger (chopped)
½ onion (sliced)
1 tbsp coriander leaves (chopped)
Salt
Water
Procedure:
In a bowl, soak the urad dal in water for a few minutes and drain.
In a pan, heat desi ghee. Add the dal and fry it.
Add salt, turmeric powder, red chili powder, and water. Mix it thoroughly. Add milk and simmer for 10 minutes.
In another pan, add ghee. Then when the ghee is hot, add cumin seeds, red chilies, garlic, ginger, onion, chili powder, and salt. Once done, add it to the dal and cook for some time.
Garnish with coriander leaves and serve hot and enjoy!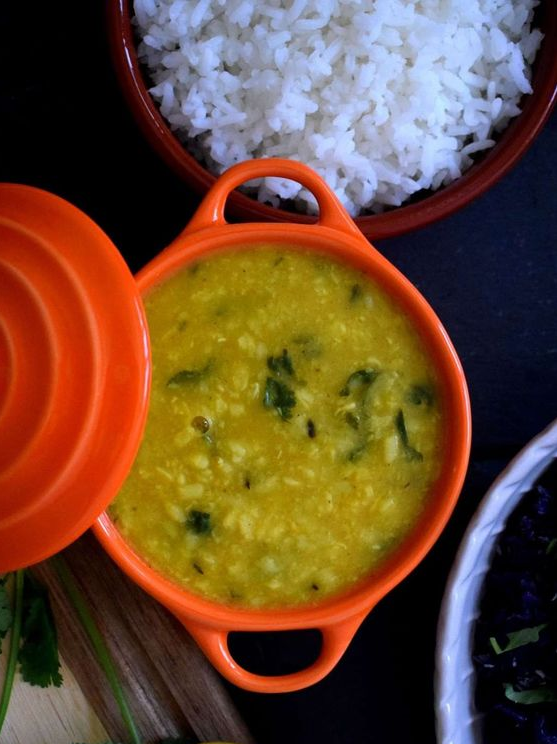 Image source: Pinterest
Urad Dal Pakora
Ingredients:
100 gm split black gram
1 medium-size onion (chopped)
1 tsp cumin powder
Salt as per taste
Coriander leaves
½ cup of sesame seeds
1 tsp garam masala
2-3 green chili (chopped)
Oil for frying
Procedure:
In a bowl, take water and soak the lentils overnight. Drain the water the next day.
In a grinder, grind the dal to make a smooth paste. Add onions, coriander leaves, green chili, cumin powder, garam masala, and salt. Mix thoroughly.
Make a small ball or any shape you desire using this mixture by applying a little water or oil on the plumb.
Dip these balls in a bowl full of sesame seeds and make sure that all the sides are wrapped with these seeds.
In a pan, heat oil on medium flame and deep fry the balls.
Transfer them to a plate and serve it hot with a choice of chutney or ketchup.
Image source: Pinterest
Lehsuni Urad Dal
Ingredients:
1 cup skinned and split black gram
1 lemon
1 tsp red chili powder
½ tsp turmeric powder
¼ tsp Asafoetida
1 tbsp garlic chutney
1 green chili (sliced)
8-10 curry leaves
1 small piece of ginger
Salt to taste
Coriander for garnishing
Procedure:
Wash the dal and pressure cook it.
Add all the spices to the cooked dal. Add fresh green spices also.
Mix well and add water (3 cups). Turn on the heat and keep it on the flame. Let it boil.
Add garlic chutney. Let it cook and boil on low flame for 7-10 minutes. Stir occasionally.
Add lemon juice and turn off the heat after 2-3 minutes.
Garnish with coriander and serve hot with meals.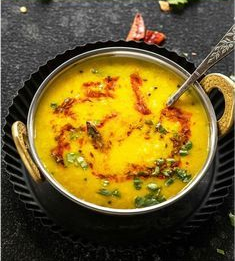 Image source: Pinterest
Urad Dal Kadhi
Ingredients:
For kadhi:
1 cup sour curd
2 tbsp besan
1 tbsp urad dal paste
1 tsp cumin seeds
1 tsp Mustard seeds
1 tsp ginger and garlic paste
1 tsp turmeric powder
1 tsp red chili powder
1 tbsp ghee
Pinch asafoetida
Salt as per taste
For pakora:
1 cup of urad dal
1 tsp red chili powder
1 tsp turmeric powder
Pinch asafoetida
Salt as per taste
Procedure:
In a bowl, soak the urad dal for 4 hours and then grind it.
Add red chili powder, asafoetida, salt, turmeric powder in the batter and mix it thoroughly.
Grease the pan and put the batter. Then bake it in appe pan for 10 minutes on both sides.
Take it out from the pan and keep it aside.
In a big mixing bowl, add sour curd, besan, and water in urad dal paste and whisk thoroughly until smooth.
Add red chili powder, turmeric, and salt. Mix it well.
In a pan, heat oil. Add cumin seeds, mustard seeds, and hing. When cumin seeds start to crackle, add red chili, ginger, and garlic paste.
Add the sour curd mixture. Stir constantly.
In low heat, stir thoroughly till it starts boiling. Let it simmer for 10 -15 minutes.
Add the pakora to the pan and cook it on low flame. When cooked, switch off the flame.
Add ghee to a pan and heat it. Add cumin seeds and red chili powder.
Serve it with rice or chapati and enjoy!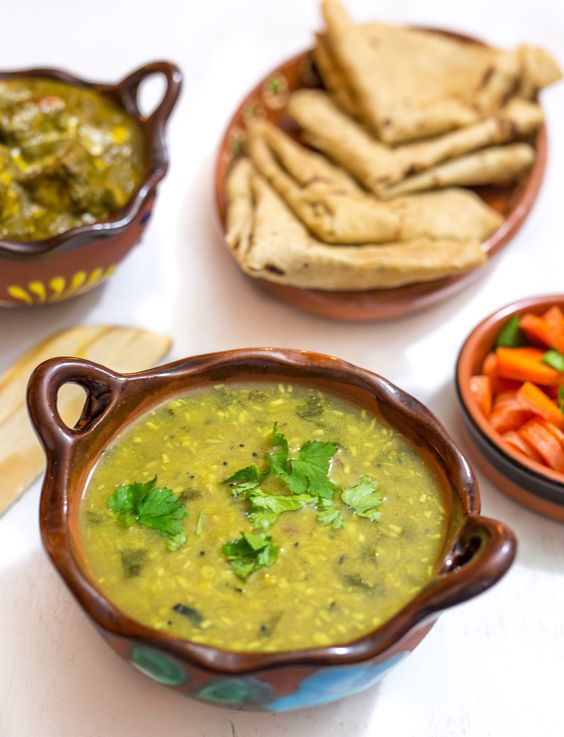 Image source: Pinterest
Urad dal is a healthy option for daily consumption given its multiple health benefits. But try to look for Urad dal that is natural and good. Urad dal recipes are healthy and can be easily prepared! Try the above urad dal recipes and keep yourself full, healthy, and going!