Fall Dinner Party Ideas With Danfe!
BY DANFE |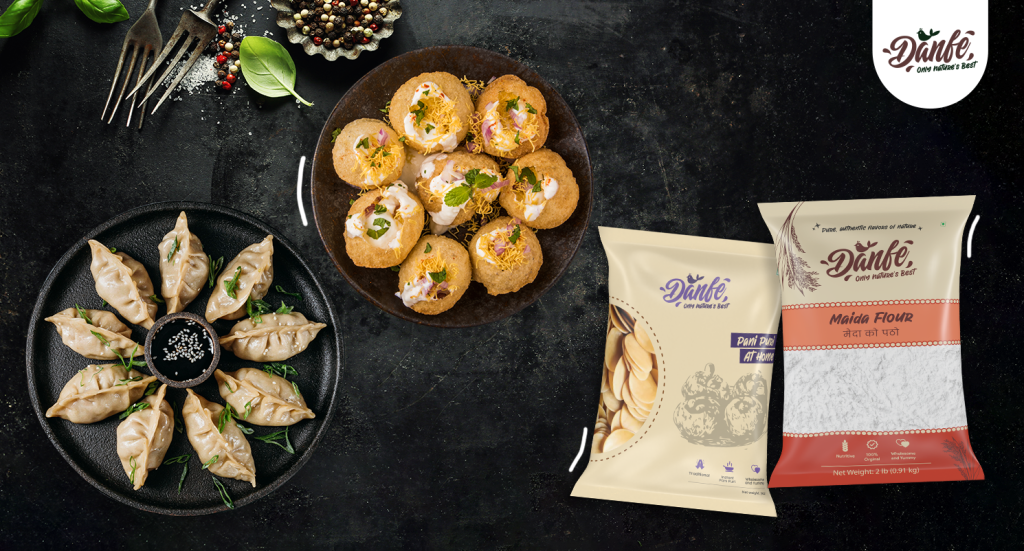 There's nothing like the cozy atmosphere of a fall dinner party to bring friends and family together! But the thought of having to plan and prepare a meal for a crowd can be daunting.
Luckily, with Danfe's product, you can make cooking for your dinner party easy and stress-free! Read on to find out more about some delicious dinner party ideas that will make your gathering one to remember.
Introduction to Danfe's Products
Danfe's superfoods are the perfect way to simplify your fall dinner party menu. With our easy-to-use products, you can make delicious dishes without spending hours in the kitchen.
Whether you're looking for an easy appetizer or a hearty main course, you can serve a healthy, hearty, and delicious meal using Danfe's 100% Pure, GMO-free ingredients.
So go ahead and give us a try – we are sure that you won't be disappointed!
Appetizers Ideas for Fall Dinner Parties
When it comes to hosting a fall dinner party, the options for appetizers are endless! However, we recommend keeping things simple with Danfe's products. Our top picks for fall appetizers include:
Pani Puri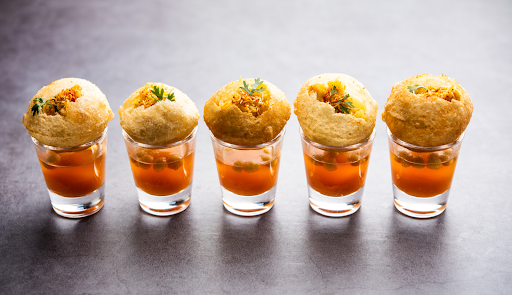 Pani puri is a delicious Indian street food made of a small, crispy fried shell filled with a spiced potato and chickpea filling and topped with zingy tamarind water.
Danfe's 100% Pure Uncooked Pani Puri is an easy and convenient way to make delicious Pani puri, a famous Indian street food, at home. Our uncooked panipuri is lightweight, tasty, and ready to fry.
Fill these fried crispies with a mixture of boiled potatoes, boiled chickpeas or sprouts, and spices like cumin, turmeric, and coriander for flavor.
Top it off with light tamarind water made with fresh data and tamarind paste, sugar, and salt to taste. You can also add a dollop of low-fat yogurt for extra creaminess.
Potato and Buckwheat Pakora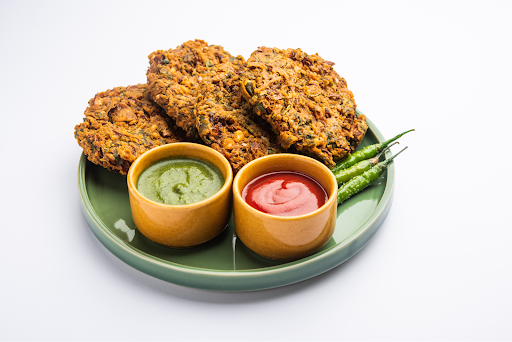 These little fritters are not only incredibly delicious but they're also packed with nutrients that are essential for good health.
All you need is boiled and mashed potatoes, pure buckwheat flour, roasted and chopped peanuts, coriander leaves, finely chopped green chilies, cumin seed, and rock salt.
Just combine all the ingredients and fry them until golden. Enjoy with your favorite chutney.
These appetizers are sure to please your guests and leave them wanting more!
Main Course Ideas for Fall Dinner Parties
When it comes to hosting a fall dinner party, the main course is key! You want to make sure you have something hearty and filling that will please all your guests. Here are some great main course ideas for your next fall dinner party:
Durum Wheat Pasta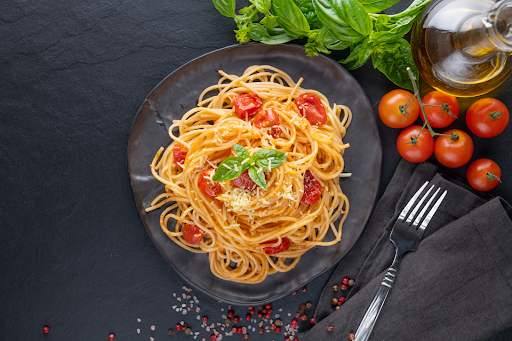 Durum wheat semolina flour is a healthier alternative to traditional white flour. Plus, it's just as flavorful and satisfying as any other pasta!
Start by mixing together the durum wheat flour, water, and salt in a bowl. Then, turn out the dough onto a floured surface and knead for about 10 minutes. Next, shape the dough into a long rope and cut it into smaller ropes. Finally, cook them in boiling water for 3-5 minutes until they are all done. Drain them and enjoy!
Soya Fried Rice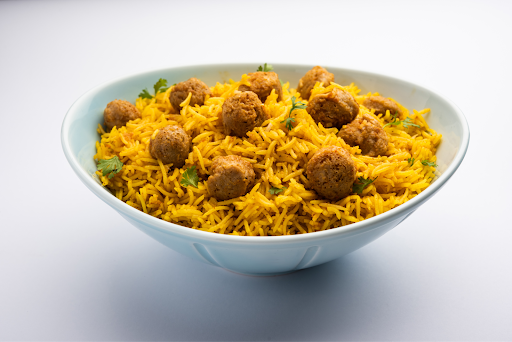 For a delicious and healthy dinner idea, try the soya fried rice made with 100% pure Soya Wadi! This recipe is quick and easy to make, and it's packed with nutritious ingredients like soya beans, veggies, and brown rice. Plus, it's a great way to use any leftover rice you have in the fridge. Simply sauté the rice in less oil until it's crispy and golden, then add your soya wadi blanched in hot water and veggies of your choice. Season with some soy sauce or tamari, and enjoy!
Side Dishes Ideas for Fall Dinner Parties
Here are some great side dish ideas to complement your main course:
Whole Wheat Masala Bread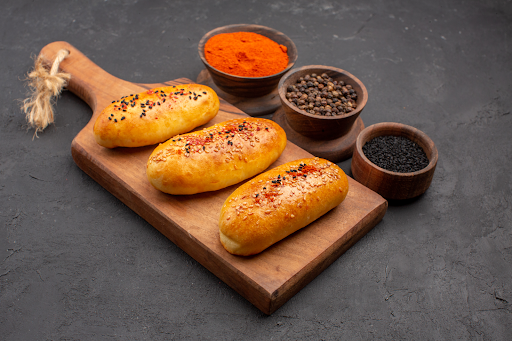 Whole wheat masala bread rolls are a nutritious meal that can be enjoyed by everyone. They are made with 100% pure whole wheat flour, which is a good source of fiber and nutrients.
The bread rolls are also filled with a variety of spices, which makes them flavor-packed and satisfying. Enjoying a few whole wheat flour masala bread rolls is a great way to fuel your appetite. You can use your favorite dips to make them more flavorful and fun!
Steamed Rice Flour Momos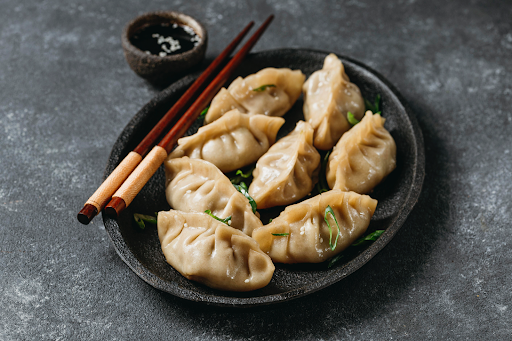 These little snacks are packed with nutrients and make a great alternative to heavy, oily foods. Plus, they're super easy to make – all you need is some high-quality rice flour, water, and your favorite fillings.
To begin, simply combine the rice flour and water in a bowl and mix until well combined. Then, take small portions of the dough and shape them into balls. Next, use your thumb or a spoon to create a small indentation in the center of each ball. Now it's time to fill them up! You can use any filling you like, but we recommend something healthy and flavorful.
Once your momos are filled, it's time to cook them. Place them in a steamer basket over boiling water and cover them with a lid. Cook for 10-15 minutes or until they're cooked through. Serve hot with your favorite dipping sauce and enjoy!
No matter what you're serving as your main dish, these delicious side dishes will make your fall dinner party a hit!
Desserts Ideas for Fall Dinner Parties
A fall dinner party is a perfect time to show off your culinary skills with some impressively delicious desserts! Here are some ideas to get you started:
Moong Dal Halwa (Lentil Pudding)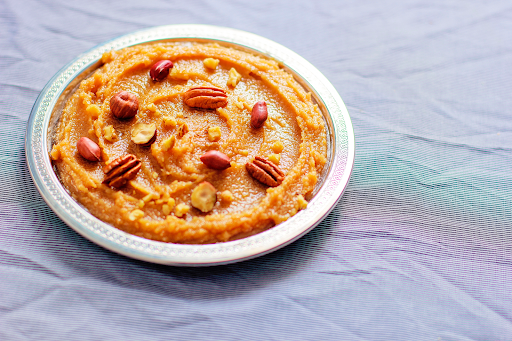 Moong dal halwa/ lentil pudding is one of the most popular and healthy snacks in India. It is made with moong dal, which is a type of lentil and is usually served as a dessert.
To make the lentil pudding, roast the moong dal in a heavy-bottomed pan until you get a nice smell and see a change in color. Let it cool and grind it into a slightly coarse powder. In a saucepan, heat a cup of milk without boiling it.
Simultaneously, heat some ghee in another pan. Add the powdered dal and stir constantly to prevent lumps from forming. Add cashews and almonds and wait until they have roasted in the ghee. Incorporate the hot milk with your roasted dal-nut mixture, while stirring continuously. The dal will soon be cooked, causing the ghee to separate.
Put the sugar into the concoction and mix well; initially, its consistency may be thin, but within minutes it should thicken, as more ghee is released. Finally, add cardamom for flavor then remove from heat and serve the halwa in a bowl.
Chocolate Mug Cake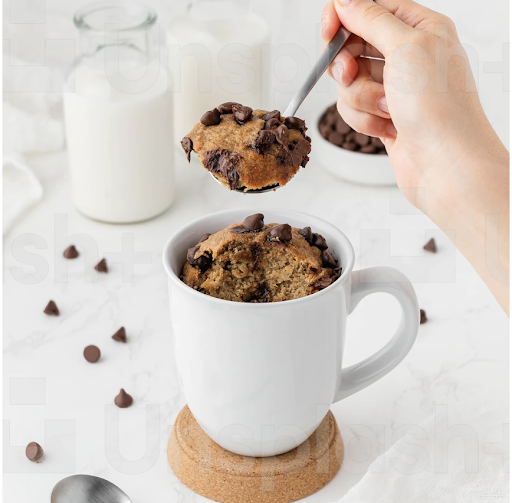 People are captivated by a chocolate cake more than anything else they can imagine. The irresistible smell of baking is enough to please a crowd, but it wouldn't be the same without all-purpose flour. You can't go wrong with this delicious, quick, easy maida recipe for decadent chocolate cake in a mug!
For Chocolate mug cake, use the large size mug you can find to prevent any overflow in the microwave. Whisk together oil, milk, flour, sugar, baking powder, cocoa powder, salt, and a few drops of vanilla essence with a fork until your batter is blended thoroughly. Place your mug in the center of your microwaves and cook on full power for 1-2 minutes and the fluffy and delectable mug cake will be ready! Let it cool slightly before serving.
Tips for Keeping Cooking Simple with Danfe's Products
As the weather gets cooler and the days get shorter, it's the perfect time to cozy up with a delicious fall dinner party! But if you're dreading the thought of slaving away in the kitchen for hours, here are our top tips
1. Choose recipes that can be made ahead of time. This way you can spend more time enjoying your guests' company and less time stuck in the kitchen. Our favorite make-ahead dishes include casseroles, soups, and slow cooker recipes.
2. Cut down on prep time by using shortcuts like pre-cut vegetables or frozen items that just need to be heated up. Just pop them in the microwave and they're ready to add to your dish!
Fall dinner parties don't have to be overwhelming or time-consuming. With Danfe's products and a few simple ideas, you can easily create a memorable evening for your friends and family. From easy appetizers to delicious mains and decadent desserts, there are plenty of options that will help make enjoyment effortless while still presenting the opportunity to show off your culinary skills. So go ahead, and start planning your Fall dinner party with ingredients from Danfe's products and we guarantee everyone will have an amazing time!