Easy Gluten-free Dessert Recipes
BY DANFE |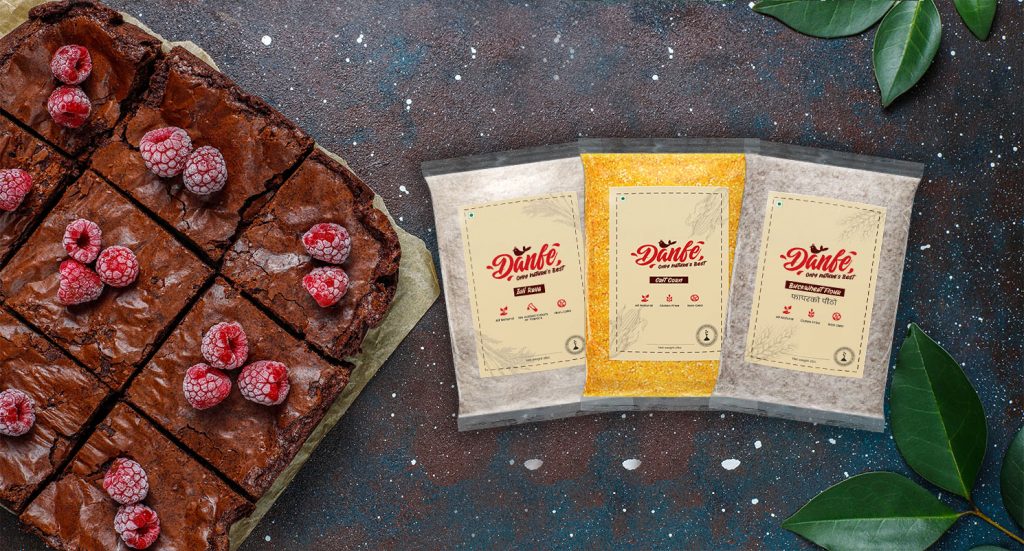 Gluten is a protein found in wheat, barley, and rye. This protein helps foods hold their shape. Most cereals, bread, and pasta consist of gluten. But some people have a gluten intolerance commonly known as celiac disease in which the small intestine is damaged. This may give rise to certain complications such as anemia, osteoporosis, loss of weight, etc. Another type of disease related to gluten is nonceliac gluten sensitivity. In this, people encounter certain types of discomfort like headaches, joint pain, brain fog, etc. after eating gluten.
While gluten is consumed so commonly, a market research company survey found that up to 30% of adults in the United States are trying to reduce or eliminate gluten from their diet, and among them, many are not intolerant towards gluten.
There are a number of easy, gluten-free dessert recipes for people who want to choose the gluten-free way and yet savor desserts or have a sweet tooth. Let us take a look at some of those gluten-free dessert recipes:
Gluten-free Cranberry Pudding
Ingredients:
For the pudding:
100 g semi-dried prunes (chopped)
100 g dates (chopped)
100 g raisin
100 g sultanas
100 g pack of dried cranberry
170 g buckwheat flour
1 tsp gluten-free baking powder
100 g pack of pecan (roughly chopped)
2 tsp mixed spice
Grated zest and juice of 2 oranges
100 g dark muscovado sugar
5 tbsp maple syrup
2 eggs (beaten)
100 ml sunflower oil
Oil (for greasing)
For the topping:
100 g of fresh cranberry
5 tbsp maple syrup
Procedure:
In a large bowl, add all the ingredients for the pudding and stir well. The consistency of the mixture will be wet.
Lightly oil a 1.5-liter pudding basin. Tip the mixture into this and press down. Make a cover for the pudding basin using a double layer each of oiled greaseproof paper and aluminum foil. Make a pleat in the middle of these sheets to allow for expansion of the pudding. Press it over the top of the pudding basin and secure it well with a double piece of string.
In a large pan, cook the pudding for 3 hrs by covering it.
To make the topping, cook the cranberries in maple syrup until they burst open and become syrupy.
Once the pudding is cooked, remove the cover and carefully tip it onto a large serving plate.
Garnish the pudding with the hot cranberry and maple syrup over the top.
Serve and enjoy!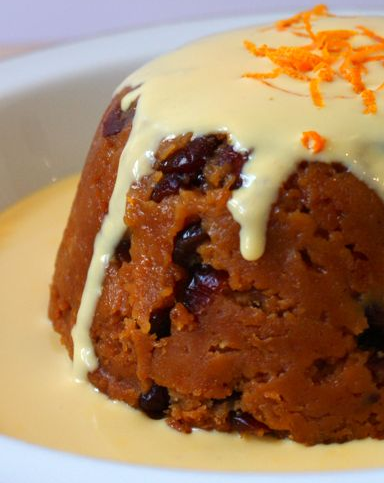 Image source: Pinterest
Lemon Sorbet
Ingredients:
250g white caster sugar
A thick strip of lemon peel
Fresh juice of 2-3 lemons
Zest of half a lemon
Procedure:
In a small pan, heat water, sugar, and the lemon peel and bring the mixture to a boil. Cook for 3 mins then turn off the heat and leave to cool.
Pick out the lemon peel and discard.
Measure out 100ml of lemon juice and add to the sugar mixture.
Pour into a freezer box and freeze for 1hr 30 mins. Mix it with a whisk to break it and mix the ice crystals properly before keeping it in the freezer.
Keep mixing the sorbet one time at every hour for 4 hours to break the ice crystals. Stop mixing when firm but still scoopable.
Store in the freezer and serve scoops of sorbet garnished with a few curls of lemon zest.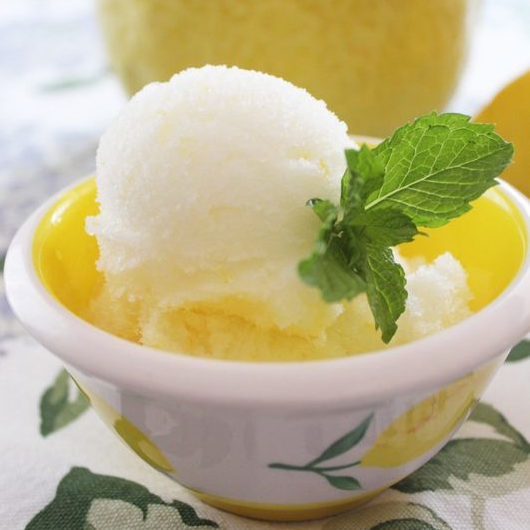 Image source: Pinterest
Gluten-free Scones
Ingredients:
250g gluten-free flour
½ tsp fine salt
1 tsp xanthan gum
1 tsp gluten-free baking powder
50g castor sugar
40 g butter (cubed)
75ml whole milk
1 large egg
1 egg yolk
50g sultanas (optional)
Procedure:
In a bowl, mix the flour, salt, xanthan gum, baking powder, and sugar. Add butter with your fingertips until you have fine breadcrumbs.
Add milk and a whole egg gradually into the flour mixture and mix until you have a smooth dough. Add sultanas (optional). Knead into a ball. Make a slightly thick scone dough roll.
Transfer to a baking tray lined with parchment paper and let it cool for 30 mins to make the dough firm.
Remove the dough from the fridge and cut out 6-8 scones. Put the scones upside down onto another baking tray lined with parchment paper.
In a bowl, whisk egg yolk and evenly brush the tops of the scones carefully.
Place the scones on a tray and transfer them to the freezer for 15 mins.
Heat the oven to 428°F Remove the scones from the freezer and brush the tops with the beaten egg again.
Bake for 12-15 mins or until they turn golden brown.
Top it with jam and cream (choice is yours). Serve and enjoy!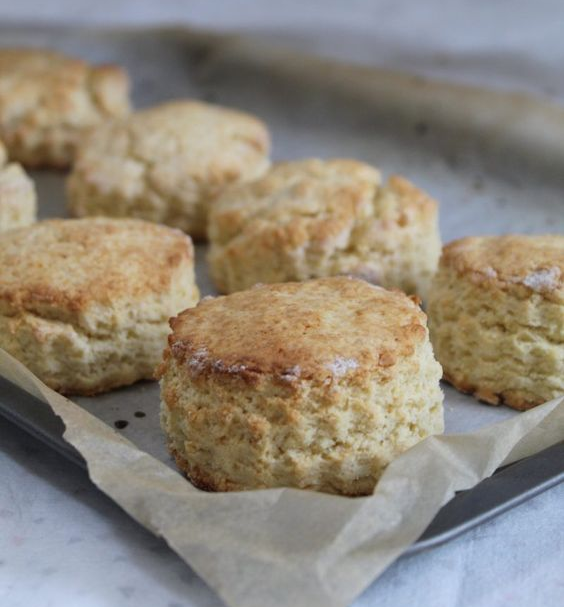 Image source: Pinterest
Make the most of the above gluten-free recipes and prepare them as a light dessert at a house party, picnic, or barbeque! Incorporate healthy and light desserts to stay fit and keep savoring!