Danfe's Spices: A Complete List of High Quality Spices Around You!
BY DANFE |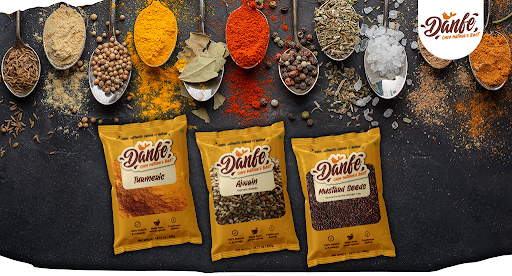 We Indians love our spices, from our dried chili to cumin seeds, our spices create a home away from home. Comforting, warming and even medicinal spices are what make any meal special. Spices are used in a wide variety of savory and sweet foods, revealing a lot about a culture's cuisine. And when you think of the most comforting foods they're the ones prepared at home using the best spices.
Adding appropriate spices in moderation to your recipes can completely change the way a simple meal tastes! You can also try adding different spices every time for a new and interesting flavor.
Besides being tasty and comforting, spices do possess some medicinal properties and can help improve our overall health. Let's go over the benefits of some famous spices!
Mustard seeds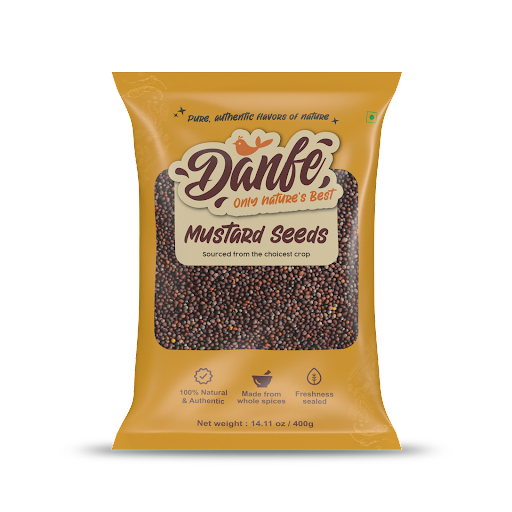 Mustard seeds are commonly found in the Indian kitchen. They possess a strong, pungent flavor, therefore they're usually used in small amounts. These seeds are high in antioxidants and glucosinolates, which are sulfur-containing compounds. These natural compounds are antimicrobial, antioxidant, and anticancer. They also help lower blood pressure.
A great place to buy spices online is Danfe foods. Reap the best benefits from their all-natural mustard seeds.
Turmeric Powder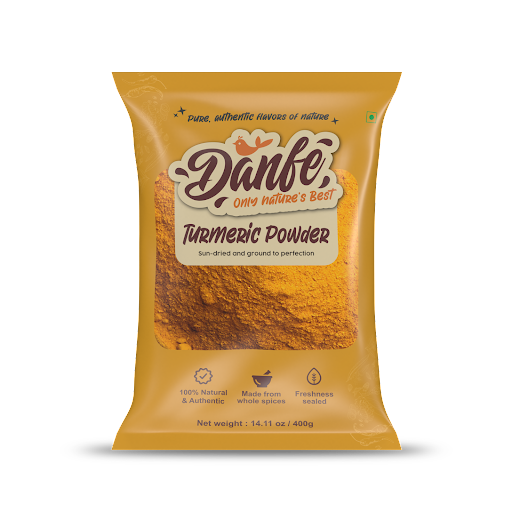 This bright yellow-orange spice, related to ginger, is popular in Indian, Southeast Asian, and Middle Eastern cuisine. For centuries, it has also been used as medicine in places like India to treat issues like breathing problems, cuts, and gut issues. Curcumin, a turmeric compound, has anti-inflammatory properties.
It is because of curcumin that turmeric powder has recently been promoted as a superfood that can fight cancer, ease depression, maintain type 2 diabetes, fight viral infection, maintain cholesterol levels, and fight PMS.
Sesame seeds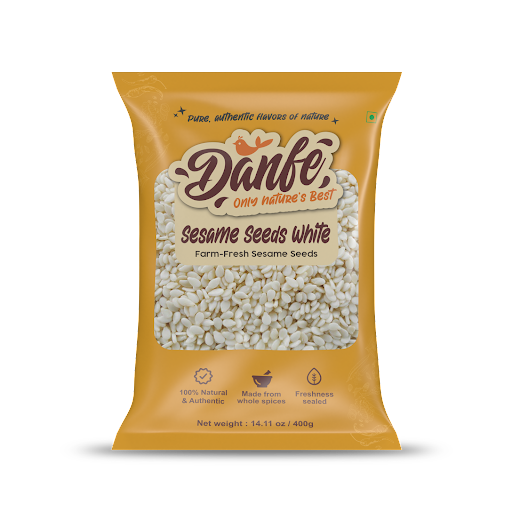 Sesame is a crop grown primarily for the oil in its seeds, which is why it is classified as an
oilseed. It is indigenous to tropical Asia and Africa. Just one difference between white sesame seeds and black sesame seeds is that black sesame seeds have a stronger flavor and more crunch than white sesame seeds that have had their outer hull removed.
Sesame seeds are high in protein, vitamins, minerals, and antioxidants.
They are commonly used to add a nutty flavor and crunchy texture to certain foods. They contain lignans and phytosterols, as well as sesamin and antioxidants. This aids in anti-aging, the maintenance of type 2 diabetes, the fight against infections, and the reduction of cholesterol.
Ajwain seeds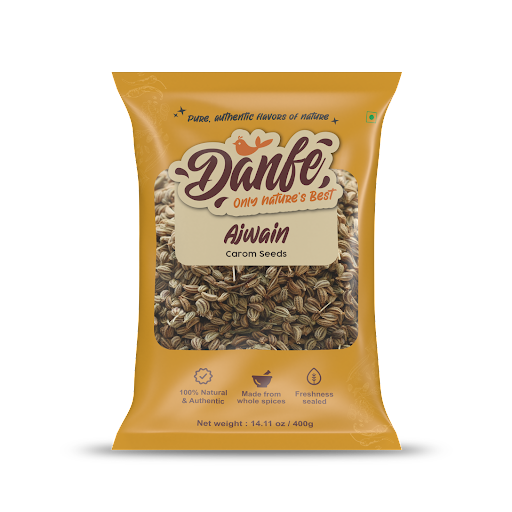 Ajwain, like coriander, cumin, and fennel, are a member of the Apiaceae (or Umbelliferae) plant family. The leaves of the shrub are feathery, and the plant's fruit—often referred to as seeds—are pale khaki in color, ridged in texture, and oval in shape. Ajwain has been used in cooking and medicine since ancient times and is found in Indian, Middle Eastern, and African cuisines.
Ajwain is used in small amounts and is almost always cooked due to its strong, dominant flavor. The spice is frequently used as part of the tadka in Indian cooking. Tadka, or tempering, is a cooking method in which oil or butter (usually ghee) is heated until very hot, and whole spices are added and fried, forming a chunk. This oil and spice mixture is then mixed into lentil dishes or used as a finishing touch or garnish.
Methi seeds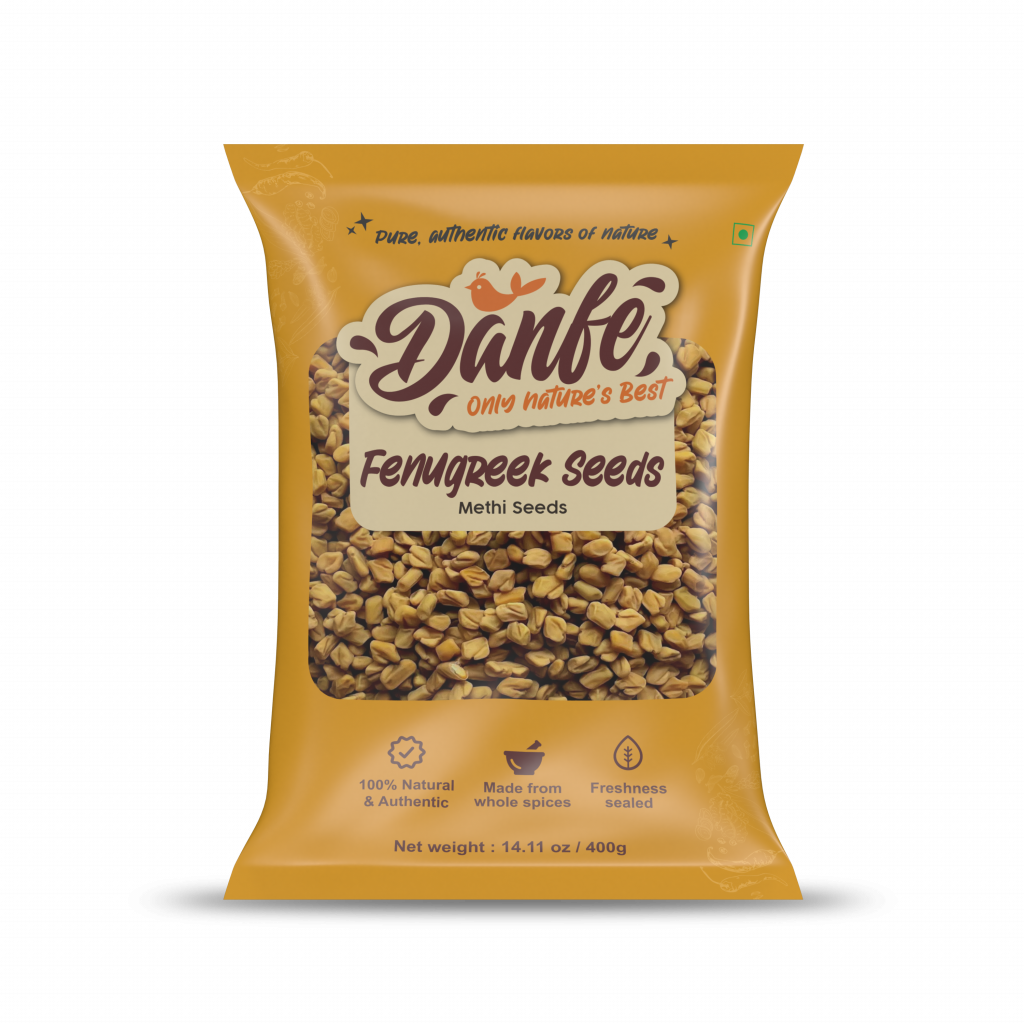 Fenugreek is a clover-like herb that grows in the Mediterranean, southern Europe, and western Asia. Fenugreek is used in spice blends as well as flavoring agents in foods, beverages, and tobacco. Fenugreek extracts are also used in soaps and cosmetics.
Fenugreek has traditionally been used to treat diabetes and increase milk supply in breastfeeding women in North Africa, Asia, and southern Europe.
Fenugreek is now marketed as a dietary supplement for diabetes, menstrual cramps, and other conditions, as well as to stimulate milk production during breastfeeding. It is also used for treating many hair and skin conditions.
Jeera seeds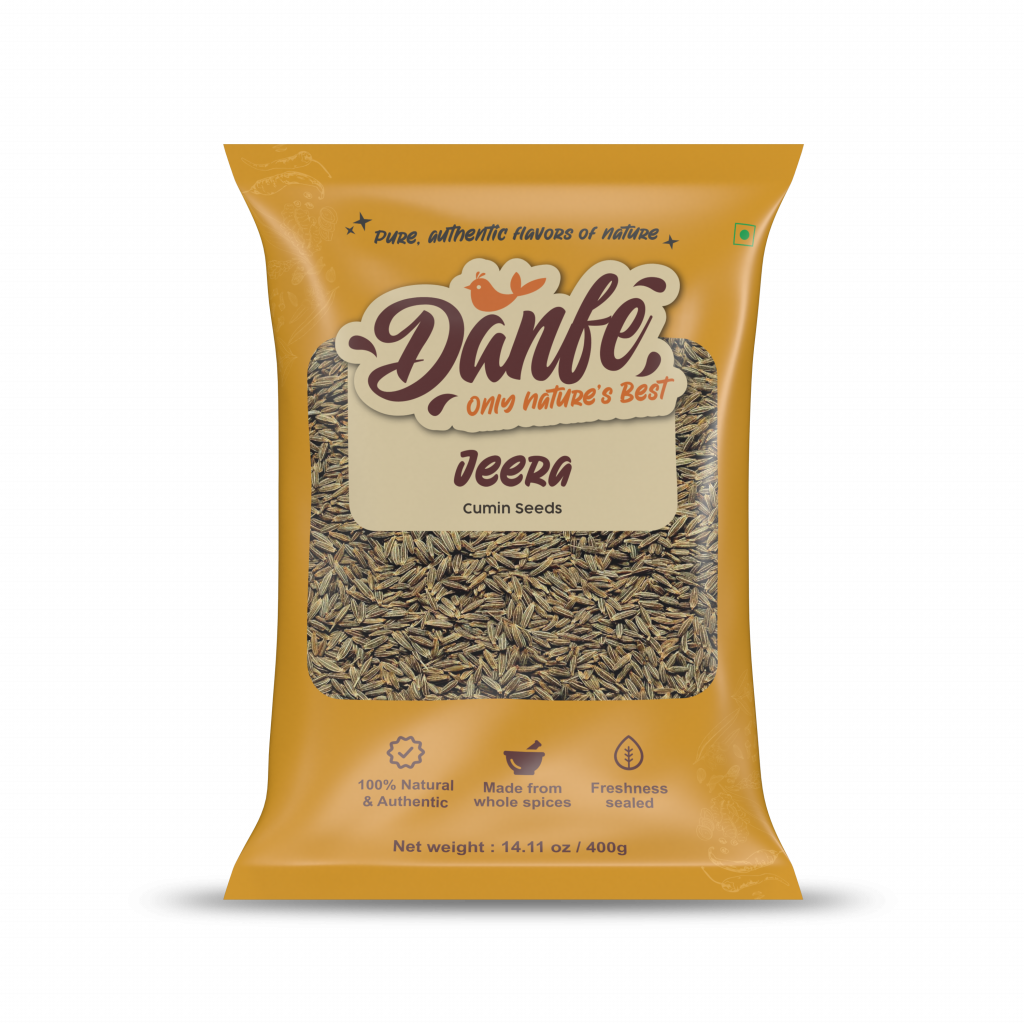 Jeera, also called cumin, is from the Apiaceae family. It is one of the world's most popular spices. Its fruits (also known as seeds) are used as a spice in most Indian dishes.
It is indigenous to Western Asia, where it has been cultivated since ancient times. India, Iran, Indonesia, China, and the South Mediterranean are the main producers today. Cumin seeds are high in minerals such as iron, copper, calcium, potassium, manganese, selenium, zinc, and magnesium.
Now that we know our famous spices, let's see what we can cook up using other spices!
Paneer Tikka Sandwich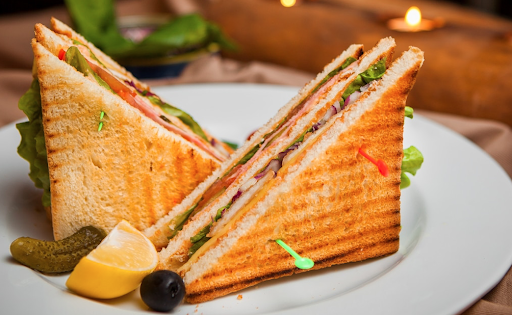 Ingredients
3/4 cup yogurt
1 tsp red chili powder
1/4 tsp turmeric powder
1/2 tsp coriander seeds or powder
1/2 tsp garam masala
1/2 tsp amchur
1 tsp kasuri methi
1 tsp ginger-garlic paste
1/2 tsp salt
1 cup paneer
1/2 onion, chopped
1/2 capsicum, chopped
1 tomato, chopped
2 tbsp oil
Toasted bread as needed
1/4 tsp cumin seeds or powder
1 cup green chutney
Instructions
Combine yogurt, red chili powder, turmeric powder, coriander powder, cumin powder, garam masala, amchur, kasuri methi, ginger-garlic paste, and salt to make a marinade.
Now add the chopped paneer, onion, capsicum, and tomato to the marinade.
Mix until the vegetables and paneer are evenly coated and keep aside for 30 mins.
Once marinated, heat the oil and add the mixture, frying it until the paneer turns golden and crisp.
Take a slice of bread and spread the green chutney on top.
Add the paneer tikka and cover with another bread slice.
Now grill the sandwich until it is evenly crisp.
Voila! It's ready.
Spicy Baked Potatoes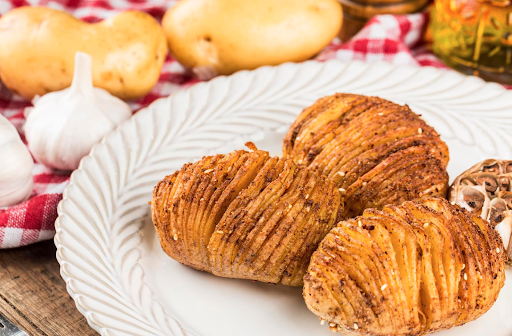 Ingredients
3 potatoes
1 tsp red chili powder
1 tsp black pepper
1 tsp coriander seeds
salt as per taste
¼ tsp cumin seeds
¼ tsp dill seeds
1 tbsp Lemon
3 tbsp oil
Instructions
Clean the potatoes thoroughly and place in a bowl of salty hot water for 30 mins.
Preheat your oven to 180 degrees C.
In a mixer jar add coriander seeds, ajwain seeds, dill seeds, and black pepper and grind till it forms a fine powder.
In a bowl add lemon, oil, salt, chili powder, and seed powder. Give a good mix to create a delicious potato rub.
Cut your potatoes either lengthwise or with little slits (make sure you don't cut the bottom skin).
With either a spoon or a silicone brush coat the potato with your spice rub.
Place the potatoes on an oven-safe pan and bake for 45 mins at 180 degrees C.
After 45 mins check if the inner part of the potato is soft and cooked.
Once it reaches a soft inner texture and crunchy skin your potatoes are ready to be enjoyed!
Bite-Size paneer Balls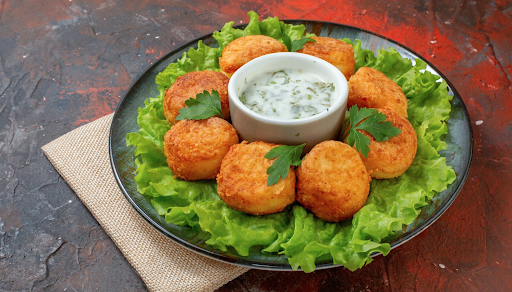 Ingredients
500 gms softened paneer
2 large boiled potatoes
1 tbsp cornflour
2 tbsp all-purpose flour
1 cup breadcrumbs
1 tsp red chili powder
1 tsp coriander powder
1 tsp garam masala
1/2 tsp cumin seeds or powder
1 tsp black pepper
to taste salt
2 green chilies (finely chopped)
2 tbsp coriander leaves (finely chopped)
1 tsp lemon Juice
Oil To fry
Instructions
Put the paneer in a bowl.
Roast the cumin seeds, red chili, and green chilies and grind to get a fine powder.
Mix in all of the spices and the mashed boiled potatoes with the paneer.
Mix in the bread crumbs, cornflour, all-purpose flour, salt, and pepper.
Make small balls of paneer and set them aside.
In a small bowl mix some cornflour and water to make a slurry.
Dip the balls in the cornflour slurry and then in the bread crumbs.
After that, heat oil in a pan and deep fry all of these balls until they are crispy and golden.
Serve with your favorite dip or chutney.
*Note: you can also add in some delicious methi seeds to give it a pump of flavor!
Chili Gobi
Ingredients
500-gram cauliflower (gobhi, cut into small florets)
2 tsp salt
1 egg
1/2 cup cornflour
1 tsp ginger-garlic paste
1 cup water
¼ tsp dill seeds (roasted)
For deep frying oil
2 cups onions, finely chopped
2 tbsp green chilies, sliced
1 tbsp soya sauce
2 tbsp vinegar
Some greens for garnish
Instructions
Combine the salt, cornflour, garlic, ginger, roasted dill seeds and enough water to form a batter.
Coat the gobhi pieces with this batter.
Fry until golden in the oil over medium heat.
In a wok, heat 2 tbsp of the oil and stir-fry the onions until they are translucent.
Stir in the green chilies, then add the remaining salt, soy sauce, vinegar, and the fried gobhi.
Mix well and serve garnished with greens.
Conclusion
Spices can enhance your cooking by adding new flavors and aromas without adding fat, sodium, or calories. Experiment with different spices to see which ones you prefer in your meals. If you're at a loss for places from where you can get high-quality spices, check out Danfe foods!
You can find all-natural spices that would help make your meals all the more delicious! If you're looking for an easy recipe check out our blog for an easy recipe for Bara Masala: An Explosion of Flavor.
If you're living away from home and in need of spices that feel fresh and healthy as they should, Danfe food is the most trustworthy among food brands in the USA! From your kalonji seeds to mustard seeds you're offered the best quality spices.
Also, check out our delicious chakli recipe on our Instagram!