Danfe's  100% Natural Lentils: Explore the List of Best Quality Dals
BY DANFE |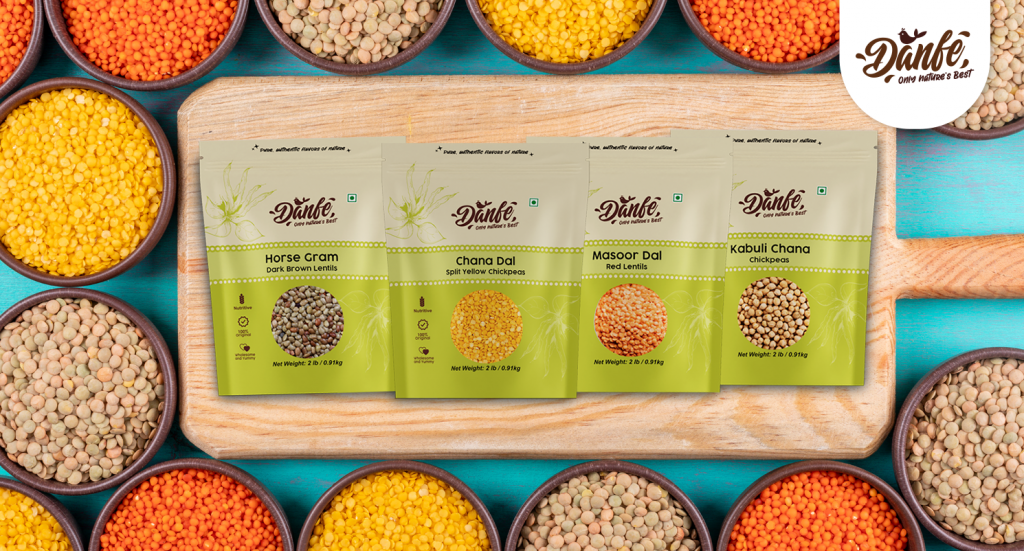 Dals are a staple of the Indian diet- a major source of protein that vegetarians consume daily. Dals come in an infinite number of varieties. The list goes on and on, from moong dal to toor dal and chana to rajma.
Dals are used not only in Indian cuisine but also in other cuisines. Apart from making curries dals are also used to make dishes like khichadi, parathas, kebabs, soups, salads, pakoras, dosas, cheelas, and even sweets.
But when you buy dals it is important to pick pure and natural, good quality dals from a trusted brand like Danfe foods. Danfe offers a wide variety of dals and lentils.
Curious about the different types of dals that Danfe offers?
Let's explore.
Toor Dal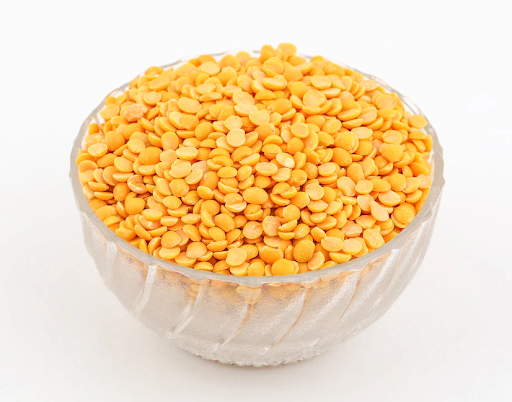 Arhar dal is a popular name for toor dal. Toor dal is a key ingredient in South Indian sambar and Gujarati Dal. It is high in iron, folic acid, and magnesium. It is the main filling in the popular sweet dish called puran poli. Toor dal comes in both polished and unpolished varieties. Polished dal is raw harvested dal that has been processed to give it a shinier texture.
Urad Dal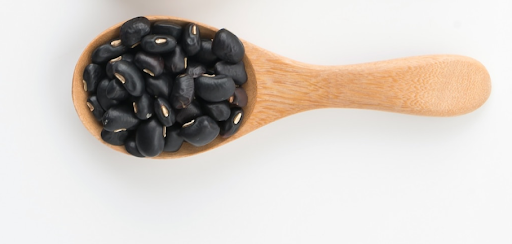 This dal has black skin with a white interior and is high in fiber and nutrients. The whole black urad dal is used to make the traditional Dal makhani and Dal Bukhara. Make sure you get the best and most natural urad dal from Danfe foods to make the tastiest dal makhani.
Chana Dal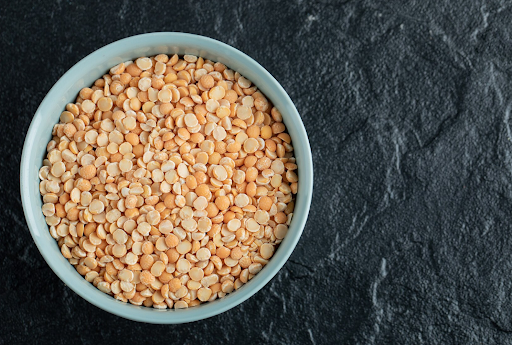 The Hindi term for both Bengal gram lentils (or black chickpea lentils) and the saucy dish made with them is chana dal. This traditional chana dal recipe calls for sweet, nutty split chickpeas (also known as Bengal gram) that have been pressure cooked and then lightly fried on the stovetop with a variety of spices and aromatics. Chana dal is neither a curry nor a soup, but it has a wonderfully saucy consistency that pairs well with fluffy basmati rice or roti. Make sure you get the best natural chana dal from Danfe foods.
Masoor Dal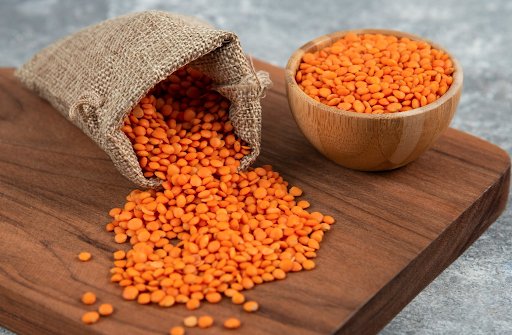 Masoor dal is a brown-skinned lentil that is high in fiber. It appears brown on the outside and orange on the inside. This protein-rich dal must be soaked for 4-6 hours or overnight before use. A traditional tadkewali masoor dal is extremely popular in Northern India. This dal can also be used to make kichadi. Make sure you get the best and most natural masoor dal from Danfe foods.
Moong Dal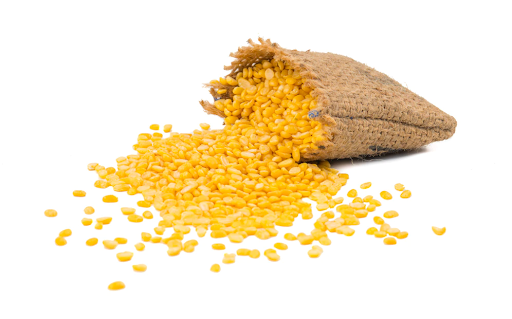 This yellow moong dal is one of the most popular dals in Indian households. This yellow moong dal cooks quickly after being dehusked and skinned, and it does not require soaking for an extended period. It's used in both sweet and savory dishes. This versatile dal is packed with nutrients & used across the country for preparing various dishes starting from the classic dal to halwa, stuffing in parathas, salads, and even khichdi. Make sure you get the best and most natural moong dal from Danfe foods.
Some of the dishes that can be prepared using moong dal are stuffed yellow moong dal and onion paratha, moong dal halwa recipe (warm lentil pudding with nuts and spices) and makhani dal or Sindhi Style Moong Dal.
Horse Gram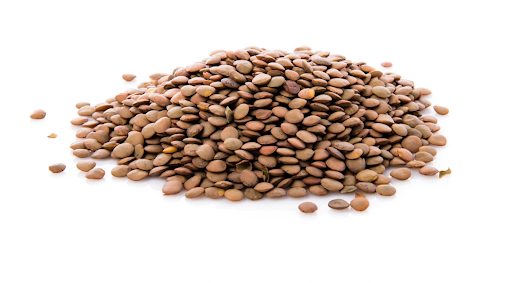 Horse Gram contains the most protein of any lentil on the planet. The name comes from the fact that this grain is fed to horses in order to keep them energetic and maintain their weight. Horse Gram contains iron, calcium, and other nutrients. It is a common man's food because it consists of a lot of energy in small amounts. It is a drought-tolerant crop that can be grown in areas with low rainfall or even on rain-fed dry agricultural lands. Famous horse gram recipes are Horse Gram Dal – Kulith/Kollu Dal, Kollu Puli Kuzhambu – Horse Gram In A Tangy Gravy, Huruli Usili (Kollu Sundal – Steamed Horse Gram Snack). Make sure you get the best and most natural horse gram from Danfe foods.
Kabuli Chana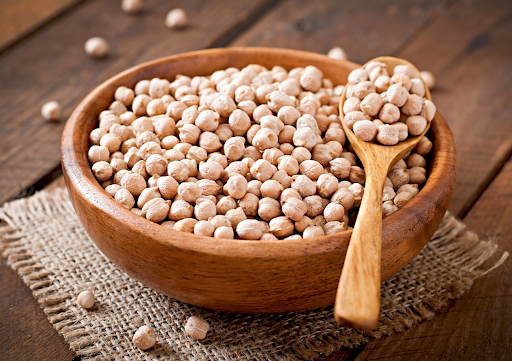 Kabuli chana is a popular dish in the Indian state of Punjab. The authentic pindi-chole contained Kabuli chana and was best served with kulchas and bhaturas. Kabuli chana is also used in Mediterranean cuisine, where it is a key ingredient in hummus and falafel. Try these Kabuli chana recipes: Recipes for Kabuli Chana & Moongphali Salad, Sukhe Methi Chole, and Spinach Mushroom Chickpea Curry. Make sure you get the best and most natural Kabuli chana from Danfe foods.
Soyabean Dal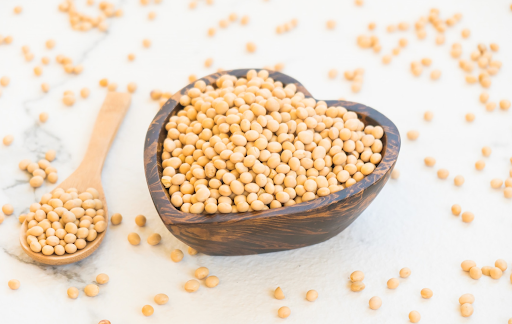 Soybeans are indigenous to East Asia and are widely grown in India. People who follow a strict vegetarian diet frequently substitute soybean for meat for protein. Soybeans are high in protein, but they also consist of large amounts of saturated fats, fiber, antioxidants, Omega-3 fatty acids, and phytoestrogens, among other essential nutrients.
Soybean dal has recently gained popularity as a result of its derivatives such as tofu, soy milk, and textured vegetable protein. This wide range of soy products has created an entirely new massive market, primarily benefiting the vegan population. Try these Soya bean dal recipes: Soybean cutlets, soybean butter masala, and soybean fried rice. Make sure you get the best and most natural soybean dal from Danfe foods.
Dal Recipes You Must Try
Konkani Style Dal – Dalitoye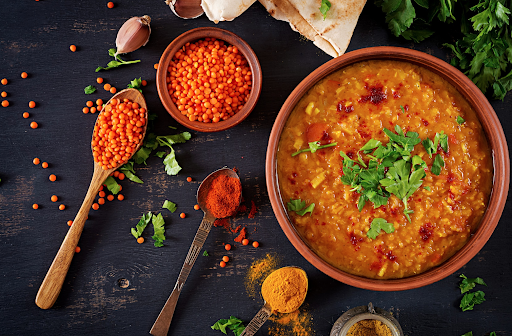 Ingredients:
1 cup toor dal
2 sliced green chilies
3 tbsp coconut oil
1 stem curry leaves
A pinch of hing
2 dry red chilies
¼ tbsp mustard seeds
¼ cup chopped coriander leaves
Instructions:
Pressure cook soaked toor dal with enough water. Add green chilies and oil. Wait for two whistles or until the dal is soft
Put the dal in the blender or mash it with your hands
In a kadhai, heat oil, add the curry leaves, hing, and dry red chili, followed by the blended dal mixture
To make the tadka, heat the coconut oil in a pan and add the mustard seeds
Add this tadka to the dal right away and cover
Dalitoye is ready when garnished with chopped coriander leaves.
The consistency of Dalitoye soup is entirely up to you. If you prefer a thicker consistency, you can add more coconut milk or water.
Masoor Dal Cutlet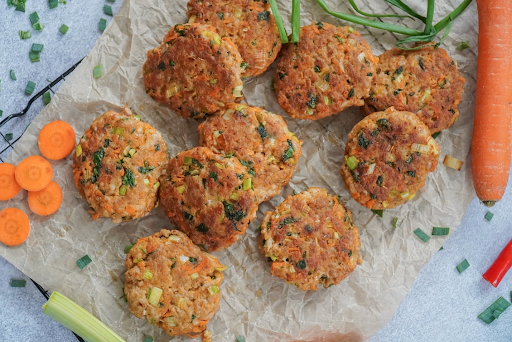 Ingredients:
1 cup masoor dal
1 chopped onion/spring onion
1 garlic chopped
¼ cup grated carrots
1 tbsp ginger chopped
2 cups water
Salt to taste
1 tsp chili powder
250g bread crumbs
Coriander leaves
Instructions:
Cook masoor dal with onion, ginger, and garlic in a small amount of water until tender
Cool before adding salt, red chili powder, grated carrots, garam masala powder, bread crumbs, and coriander leaves. Mix thoroughly and shape into cutlets
Heat oil in a pan and shallow fry the cutlets until they are crisp
Drain the liquid onto absorbent paper and serve warm with coriander chutney
Conclusion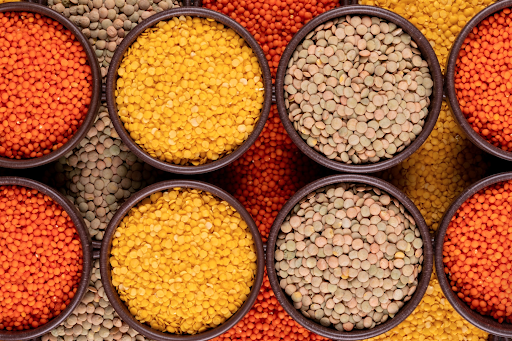 Lentils like toor and masoor dal are great sources of protein, potassium, fiber, iron, and folate. They help in developing muscle strength, improving gut health, and even helping your heart health. Having lentils daily with whole grains can help you get as many nutrients as you would get from meat.
Check out how homemade happiness is created on our Instagram post!
Trying out different recipes using lentils can help not just expand your palette but also keep you healthy! Make sure you use the most natural lentils available online from Danfe foods.
Also read: Health Benefits Of Horse Gram: A Super Food In Its Way