Best Foods to Eat for Diabetes
BY DANFE |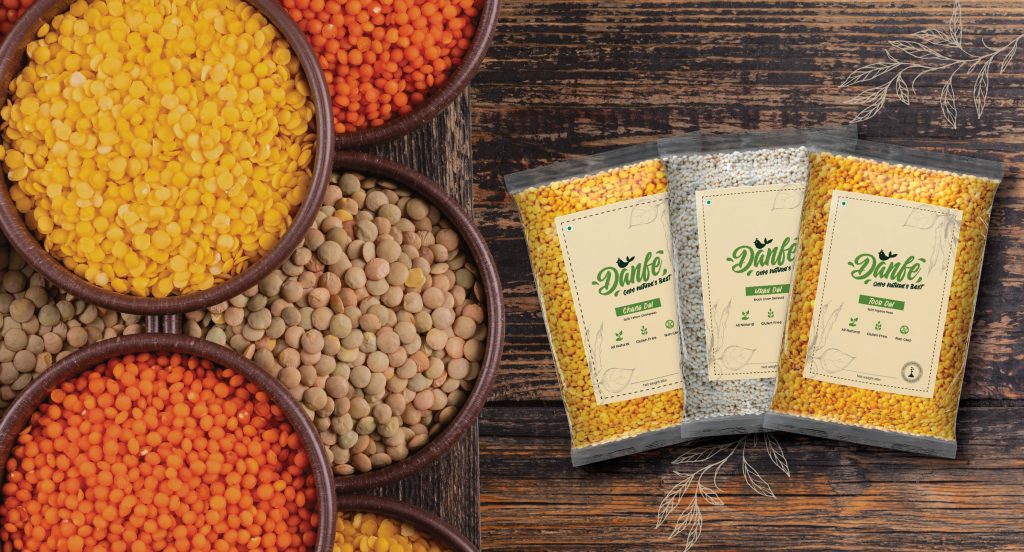 If you have diabetes or know people close to you that suffer from diabetes, then you know first-hand how limiting the diet is. It is important for people suffering from diabetes to monitor their calorie intake, the foods consumed, and nutrient intake. Although this type of diet may sound restrictive, it does not have to be.
Here is a list of healthy foods to help manage diabetes.
Atta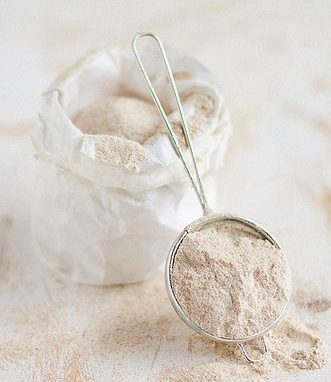 Atta is a nutritious flour that is commonly used in many Indian households. It is a great alternative for all-purpose flour and is used to make multigrain bread and pizza base. This nutritious flour is loaded with essential vitamins and minerals. Magnesium and zinc present in Atta help improve insulin response and manage blood sugar levels, therefore being one of the best foods for diabetes.
Idli Rava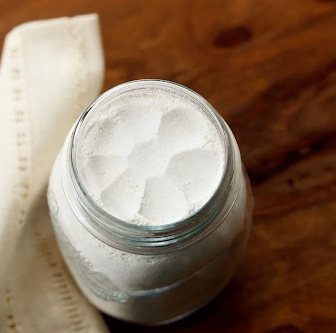 Idli Rava, a coarsely ground boiled rice, is a staple South Indian flour that is often used to make idli batter, rava upma, crispy dosas, etc. This popular flour is enriched with essential antioxidants, fiber, vitamins and minerals. The complex carbohydrates are known to keep blood sugar level stable for a longer period, making Idli Rava one of the best foods for diabetes control.
Rice Flour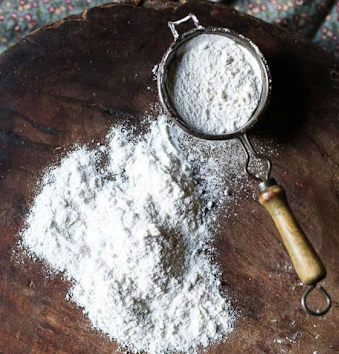 Rice Flour is a gluten-free, low-fat, low-cholesterol, finely milled rice that is great for all diets. It is an excellent source of fibers, minerals, calcium, vitamins, and minerals which provide plenty of health benefits. Complex carbohydrates helps lower cholesterol levels and keep blood sugar levels stable for a long period of time. Its versatility and nutrient profile makes rice flour one of the best foods to eat for diabetes.
Sooji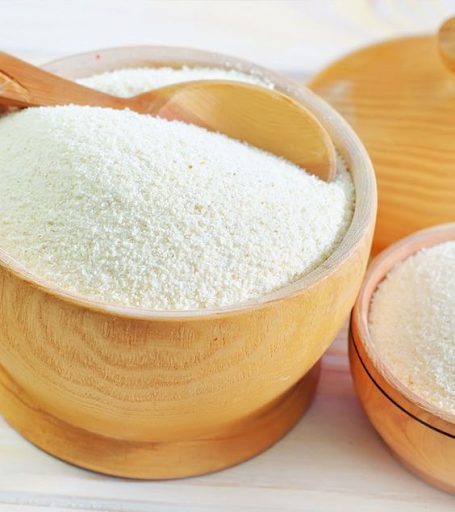 Sooji Flour, also known as Semolina or Rava is a popular ingredient used to make South Indian dishes such as uttapam, rava ladoo, upma, etc. It is a great source of nutrients such as B vitamins, fiber, minerals, iron, and proteins. Being one of the healthy foods for diabetes, Sooji also has a low glycemic index which is known to help control diabetes.
Cracked Wheat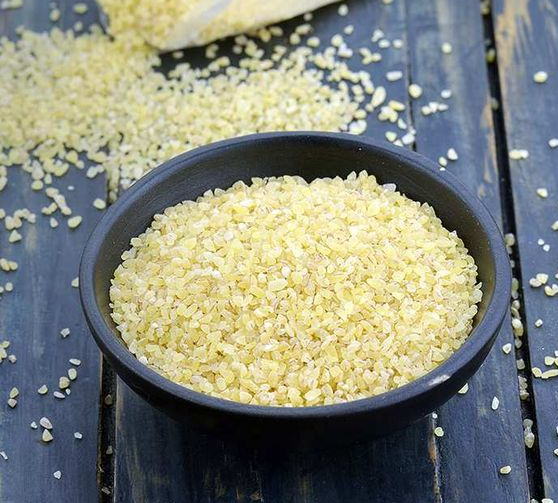 Cracked Wheat Flour is basically broken whole wheat kernels with a whole lot of nutrients. It is enriched with vitamins, minerals, and fiber that are known to help lower cholesterol, aid weight loss, and improve digestive and gut health. The fiber especially prevents spikes in blood sugar levels, making cracked wheat one of the best foods for diabetes.
Durum Wheat Semolina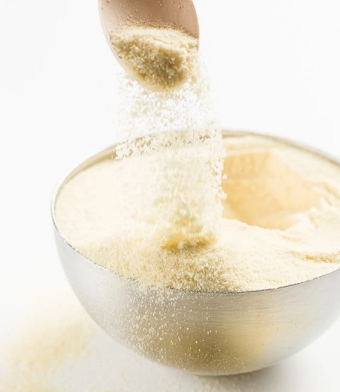 Durum Wheat Semolina Flour is a coarse flour made from durum wheat. It is most popular in Italy where it's used to make pastas and pizzas. But it can also be used to make couscous, pastries, and upma. Durum Wheat Semolina has a low glycemic index and is known to help prevent blood sugar spikes after meals – making this versatile ingredient one of the best foods for diabetes.
Toor Dal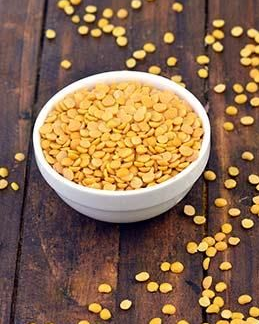 Toor Dal – also widely known as pigeon pea, arhar dal, and congo pea – is the most popular lentil consumed worldwide. It is used to prepare dals, sambhars, and also added to cereal and salads for an extra dose of nutrition. Dietary fiber is known to help manage Type-2 diabetes, therefore making toor dal one of the healthy foods for diabetes.
Chana Dal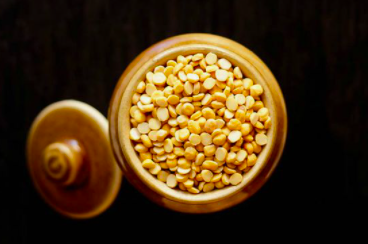 Chana Dal, one of the world's first cultivated lentils, is a staple in Indian cuisine. Being a versatile lentil, it can be used to make sweet and savory dishes like curries, ladoos, chutney, etc. In some recipes, it is even used as a thickening agent. Its low glycemic index makes it one of the best foods for diabetes control. Plus, it helps lower cholesterol and blood pressure levels.
Urad Dal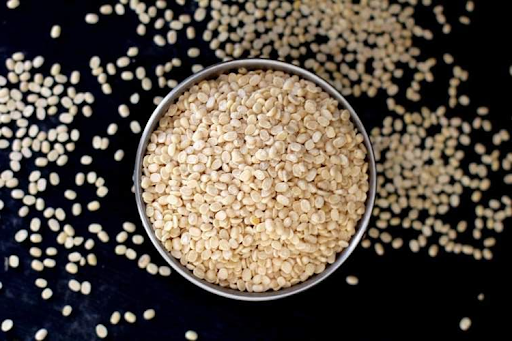 Urad Dal is a highly treasured lentil in India that is often used in many ayurvedic medicines and used to make a wide range of dishes. Black urad dal is used to make the famous Dal Makhani. White urad dal is used to make South Indian dishes like dosas, rice pudding, idly, etc. Its rich fiber content makes urad dal one of the healthy foods for diabetes because it helps regulate nutrient absorption and maintain sugar and glucose levels, thus making diabetes more manageable.
Coriander Seeds
Coriander seeds are one of the oldest spices filled with powerful nutrients. They are enriched with vitamin A, K, and C, antioxidants, linoleic acid, potassium, magnesium, iron, calcium folic acid, and dietary fibers. The antioxidants present are known to regulate blood glucose levels and control diabetes, making these seeds one of the best foods to eat for diabetes.
Cumin Seeds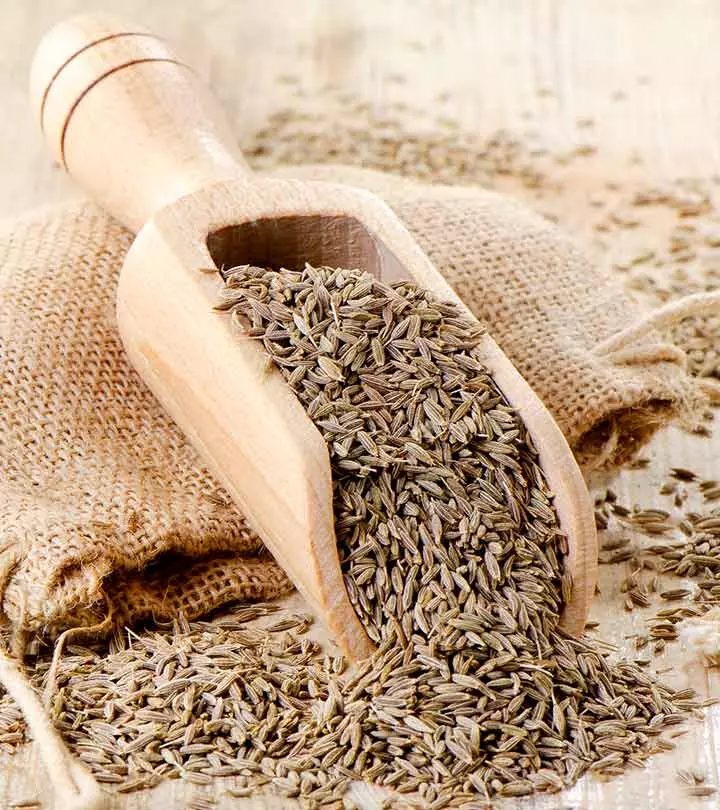 Cumin seeds are the second most popular spice in the word. The nutty, aromatic seeds are loaded with antioxidants, iron, dietary fiber, carbohydrates, minerals, and vitamins. These seeds are one of the best foods for diabetes control as they are known to be a hypoglycemic agent, helping control blood sugar level and manage diabetes.
Methi Seeds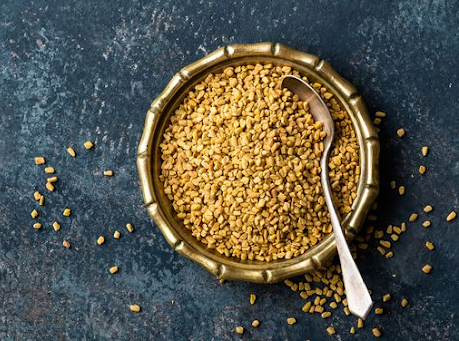 Known as fenugreek in the west, methi seeds are a key spice in world cuisine. These seeds are a powerhouse of fiber, minerals, protein and vital compounds. The compounds present in methi seeds contain anti-diabetic properties that are known to help regulate diabetes and blood sugar levels.
Turmeric Powder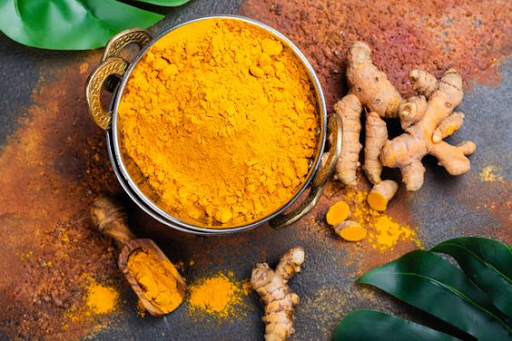 Turmeric powder is a spice that has been used in traditional medicine, cooking, and religious purposes for ages. This traditional spice contains a powerful antioxidant, curcumin, that contains anti-inflammatory and anti-ulcer properties. Curcumin is known to help stabilize blood sugar levels, fight inflammation, and lower the risk of Type 2 diabetes. 
Bara Masala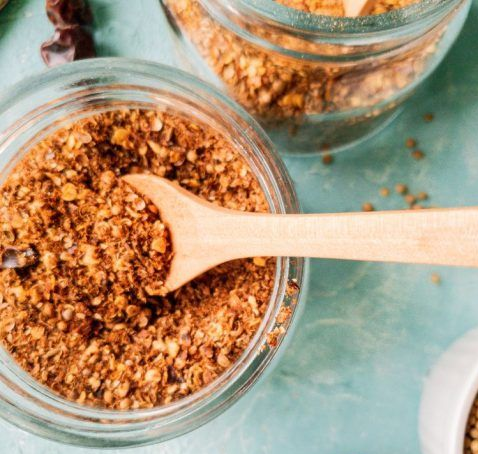 Bara Masala is a spice blend containing powerful natural nutrients and anti-inflammatory properties. This aromatic spice blend is packed with essential vitamins, minerals, and antioxidants that are known to help manage and reduce the risk of diabetes.
Dagadi Poha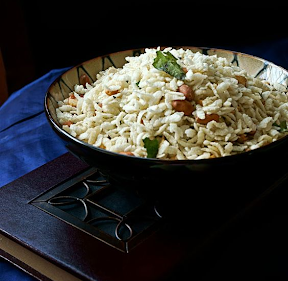 Also known as flattened rice, Poha is a widely popular and nutritious dish savored across India. It is a powerhouse of dietary fiber, probiotics, iron, and antioxidants. Dietary fiber present in dagadi poha is known to help with the steady release of sugar into the bloodstream, thus preventing spikes in blood sugar levels.
In addition to being one of the best foods for diabetes, these ingredients can easily be incorporated into effortless everyday meals. They pack a flavorful and nutritious punch, which means you never have to eat the same old thing over and over again. With these ingredients, you can enjoy a variety of meals that will surely lift your spirits and your health.