Amazing Recipes with Turmeric Powder
BY DANFE |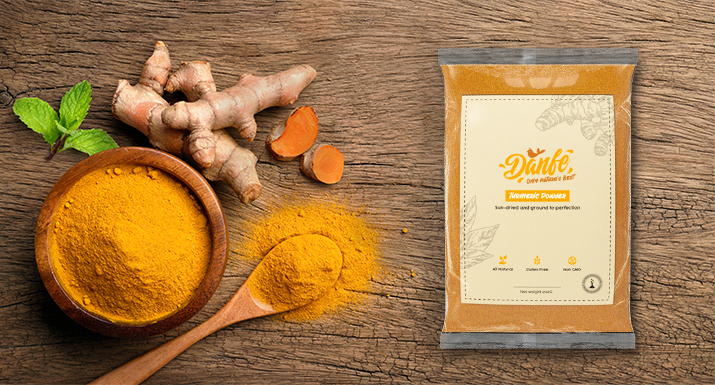 Turmeric is also known as the Indian Saffron or the Golden Spice and is majorly cultivated in Asia and Central America. Turmeric, also known as Haldi in Hindi, is a root that belongs to the family of ginger, and it is excessively used in our everyday lives. It is bright orange-yellow in color with a heady fragrance and a unique earthy taste, along with a touch of citrusy bitterness and the numbing punch of pepper. It's primarily composed of curcumin and is a staple in all Indian cooking providing the yellow tinge in the curries.
Turmeric is considered one of the most powerful spices of all and is also a go-to fix for a variety of health problems in Indian households. It is filled with loads of antioxidants, anti-viral, anti-bacterial, anti-fungal, anti-carcinogenic, anti-mutagenic, and anti-inflammatory properties which help keep you in good health making it a must-have in your pantry!
Turmeric is commonly used for conditions that involve pain and inflammation like osteoarthritis. It is also used for hay fever, depression, high cholesterol, itching, and more. Some people use turmeric for heartburn, inflammatory bowel disease, stress, and several other conditions. The benefits are endless with Turmeric.
The nutrient profile of Turmeric
According to the United States Department of Agriculture (USDA) National Nutrient Database research, 1 tablespoon (tbsp) of turmeric powder contains:
29 calories
0.91 grams (g) of protein
0.31 g of fat
6.31 g of carbohydrates
2.1 g of fiber
0.3 g of sugar
Simple ways of using Turmeric powder
Indian kitchens have discovered several uses for turmeric in a variety of recipes. Considering the number of health benefits that it offers, this powerful spice can be added to various dishes to keep your health on the rise. You can add turmeric powder to curries, smoothies, warm milk, salads, stir-fried dishes, and any other preparations of your choice. It can literally be added to anything and is super easy to incorporate these turmeric powder recipes into your everyday lifestyle.
Let's take a look at some amazing recipes with Turmeric
Turmeric is an inevitable spice that is almost synonymous with the Indian kitchen. Below are some of the best and healthy turmeric recipes that can be prepared easily at home. Turmeric recipes like turmeric tea, turmeric smoothies may even help boost immunity in the long run.
Lentil Salad in Mason Jar
Ingredients:
Salad base:
2 cups of dry lentils
2 red apples (diced)
1 onion (medium-size, diced)
Vinaigrette dressing:
⅓ cup of extra virgin olive oil
¼ cup of apple cider vinegar
1 tbsp maple syrup
1 tbsp mustard
2 tsp salt
1 tsp turmeric
½ tsp nutmeg
2 tsp pepper
2 tsp cumin
1 tsp ground coriander
1 tsp cinnamon
½ tsp cayenne pepper
Procedure:
Rinse and drain lentils. Add them in a pot along with water. Bring to a boil, reduce to simmer. Check the lentils for around 15 minutes, but they may need 20 minutes of simmering.
While the lentils are cooking, make the vinaigrette by combining all the ingredients by whisking it thoroughly. Since the oil and vinegar do not mix too well so you need to whisk this dressing before and then pour it over the lentils.
Slice the apples and onion into small dices.
When the lentils are done, rinse them with cool water.
Place the lentils in a bowl along with the apples and onion. Add vinaigrette and mix well.
Serve and enjoy during lunch or dinner!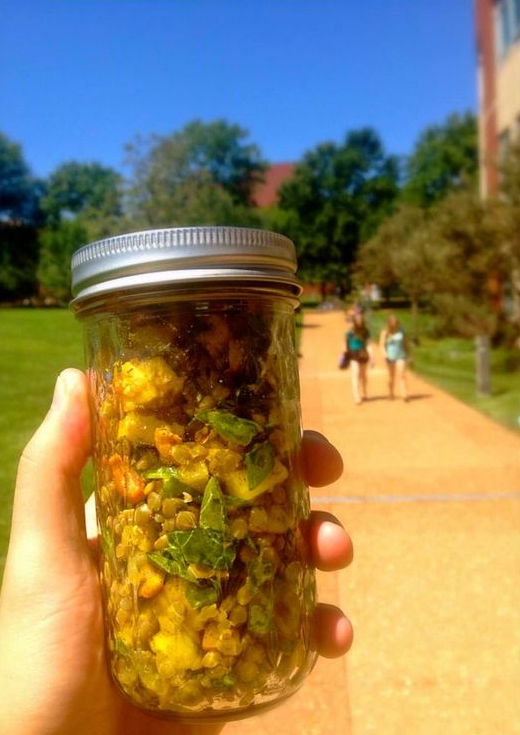 Image source: Pinterest
Mango Turmeric Smoothie
Ingredients:
⅓ cup of plain yogurt
⅓ cup of almond milk
½ inch fresh ginger root (peeled)
1 tsp turmeric powder
1 roasted golden beet (peeled)
¾ cup of frozen mango
Procedure:
In a blender, add all the ingredients.
Puree it until smooth.
Serve with 2-3 ice cubes and enjoy!
Image source: Pinterest
Turmeric Kulfi
Ingredients:
1.5 l full cream milk
20 gms fresh turmeric
300 gms sugar
Procedure:
In a pan, boil milk. Add fresh turmeric into it.
Add sugar. Let the milk boil until it reduces to ¼ of its original content.
Pour the mixture into silicon conical kulfi moulds or any mould of your choice.
Freeze for 4 hours.
Serve and enjoy when frozen and chilled.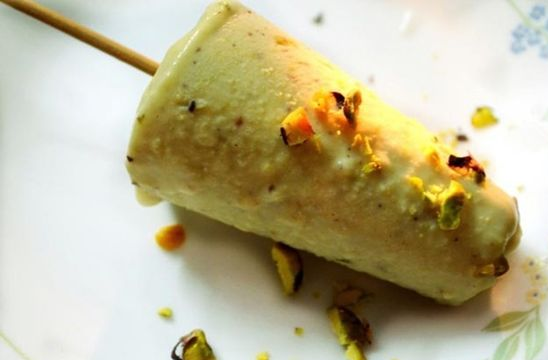 Image source: Pinterest
Turmeric Tea
Ingredients:
½ tsp turmeric
½ tsp ginger (chopped)
¼ tsp black pepper
1 tsp honey
2 cups of water
Procedure:
In a pan, add water and heat. Bring it to simmer.
Add all the ingredients.
Stir thoroughly.
Keep the water boiling until it reduces to half.
Serve hot.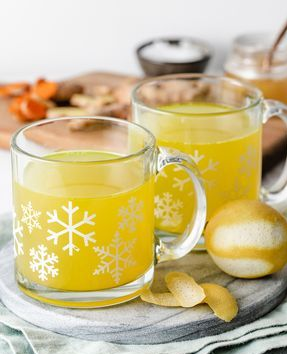 Image source: Pinterest
There are several health benefits of including turmeric powder recipes in your diet. The golden spice supports overall immune health, helps relieve pain, and may help aid in digestion, among other things. But always opt for turmeric that is natural and plant-based like Danfe's 100% natural Turmeric powder! It may not be suitable for some people, so, before including turmeric recipes daily, it is advisable to consult a doctor.