5 Easy and Delicious Rice Flour Recipes to Try at Home
BY DANFE |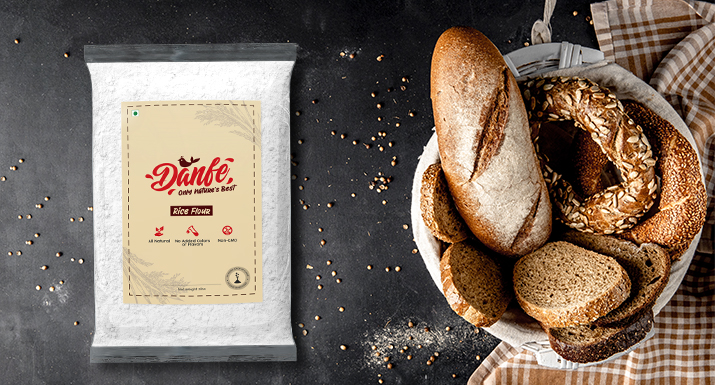 Tired of preparing the same old recipes? We are sharing 5 unique and nutritious rice flour recipes to help you spice up your everyday meals. Rice flour is a great addition to a gluten-free diet and can easily be swapped for all-purpose flour in almost any recipe, including pancakes, muffins, cookies, bread, and dosa. This gluten-free flour is also packed with dietary fiber, choline, complex carbohydrates, and calcium, making it feasible for you to enjoy your favorite dishes and still hit your health and fitness goals.
Rice Flour Sugar Cookies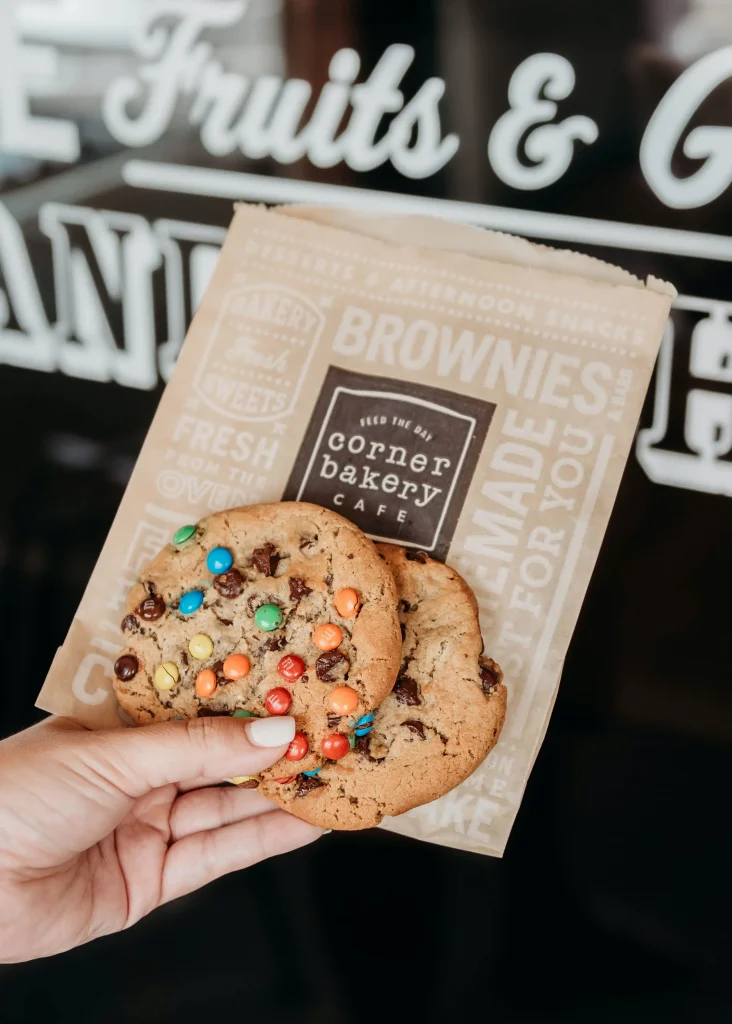 If you love cookies, you will love our rice flour recipe! Made with rice flour and white sesame seeds, these buttery rice flour cookies are the perfect accompaniment to your afternoon cup of tea. Also, our ingredients swap makes these cookies incredibly nutritious, you can actually feel good eating them!
Ingredients
1 ½ cup Danfe's Rice Flour
1 tbsp Cornstarch
¾ cup Powdered Sugar
2 tbsp Danfe's White Sesame Seeds
1 tsp Vanilla Extract
1 tbsp Water + 4tbsp for reserve if the dough feels too dry
cup Butter, Room Temperature
¼ tsp Salt
Instructions
Using a stand or hand mixer, beat butter and sugar together until smooth.
Add vanilla extract, cornstarch, white sesame seeds, and salt. Then combine well.
Slowly mix in rice flour. Combine well until you have a soft and smooth dough.
If the dough feels too dry, you can add a little bit more water (up to 4 tbsp).
Wrap the mixing bowl with plastic wrap. Let the dough chill in the refrigerator for up to an hour.
Preheat the oven to 340°F. Line a cookie sheet with parchment paper.
On a lightly floured surface, roll out the dough.
Using a cookie cutter, cut out the cookies. Or you can roll the dough into balls, flatten it, and place it on the cookie sheet.
Bake for 10 – 12 minutes. Transfer the cookies to a wire rack and let them cool.
For garnish, sprinkle extra white sesame seeds on cookies (optional).
Rice Flour Pancakes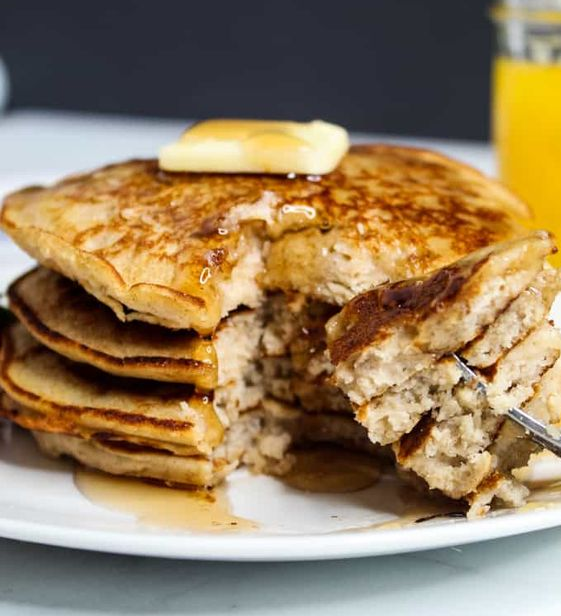 These gluten-free rice flour pancakes are easy like Sunday morning. We even made our recipe with kalonji seeds, also known as black cumin, to give an extra dose of nutrition and flavor to your breakfast. If you've never tried kalonji seeds with your pancakes, we suggest you give it a shot. These seeds are a natural immunity booster loaded with antioxidants and vitamins, making this rice flour pancake recipe the fluffiest, most nutritious pancakes you'll ever eat.
Ingredients
1 cup Danfe's Rice Flour
½ tsp Danfe's Kalonji Seeds/Black Cumin Seeds
1 tsp Brown Sugar
¼ tsp Baking Soda
½ tsp Salt
½ cup Water
½ cup Buttermilk
1 tbsp Oil
Instructions
In a non-stick skillet, slightly dry roast the kalonji seeds. Set aside to cool.
In a mixing bowl, combine the dry ingredients together, including the kalonji seeds.
With a stand or hand mixer, beat the buttermilk into the dry ingredients until you have a nice and fluffy batter.
In the same non-stick skillet, heat 1 tbsp oil of your choice.
Once the oil is hot, spoon a ladle of batter.
Cook each side for 2-3 minutes until both sides are golden brown.
Remove from heat and serve with butter and maple syrup.
Rice Flour Bread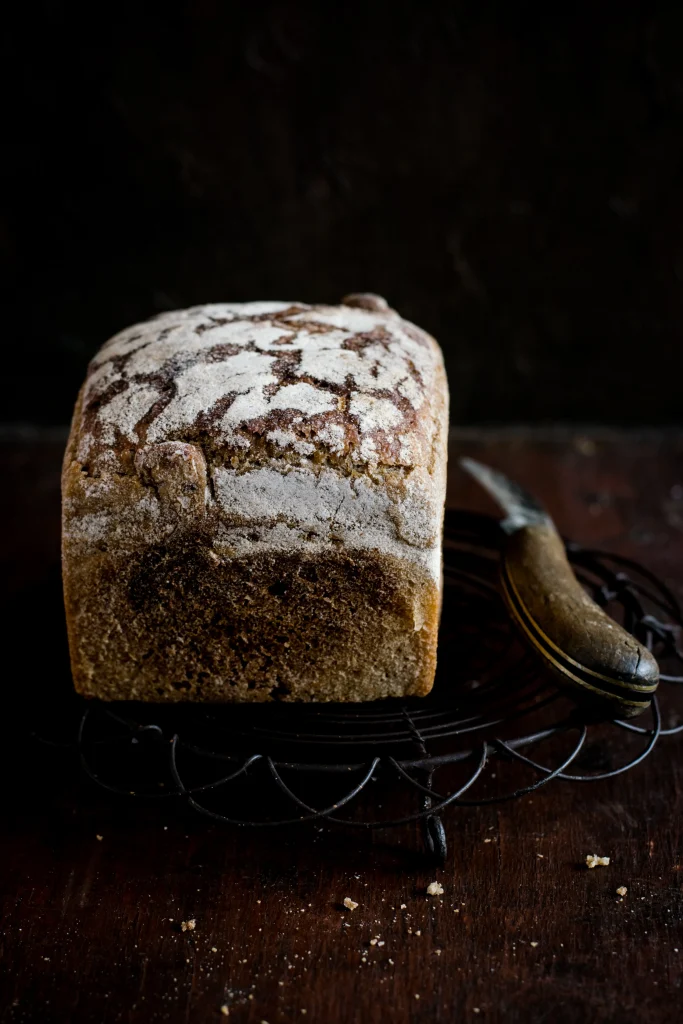 Are you a bread lover? Then you definitely need to try this rice flour recipe. This rice flour bread is the real deal – with a delicious crisp crust and a delicate, nutty flavor. This recipe is also made with buckwheat flour, white sesame seeds, and kalonji seeds so you can enjoy delicious bread regardless of your diet and still hit your health goals.
Ingredients
1 ⅔ cup Danfe's Rice Flour
⅔ cup Danfe's Buckwheat Flour
2 tbsp Tapioca Flour
4 tsp Baking Powder
¼ tsp Baking Soda
¼ tsp Salt
2 tbsp Danfe's Kalonji Seeds + 2tbsp for Garnish
2 tsp Danfe's White Sesame Seeds + 2tbsp for Garnish
1 cup Milk
⅓ cup Water
1 tbsp Apple Cider Vinegar
Boiling Water for Baking Dish
Instructions
Preheat the oven to 350°F. Line a loaf pan with parchment paper. Grease the parchment paper with cooking spray.
In a large bowl, combine the dry ingredients.
Add the wet ingredients to the dry mixture and combine well.
Transfer the mixture to the loaf pan. Sprinkle in extra kalonji and white sesame seeds.
Fill a baking dish halfway with boiling water.
Place the baking dish on the bottom shelf. Place the loaf pan on the rack above.
Bake for 30 minutes.
When the timer is up, carefully open the oven door. Step aside and let the steam escape completely before reaching for the bread.
Test to make sure bread is completely done by inserting a toothpick. The skewer should come out dry with a few crumbs stuck to it
Transfer the bread to a wire rack to completely cool. Let it cool 100% before slicing.
Bibingka – Filipino Coconut Rice Flour Muffins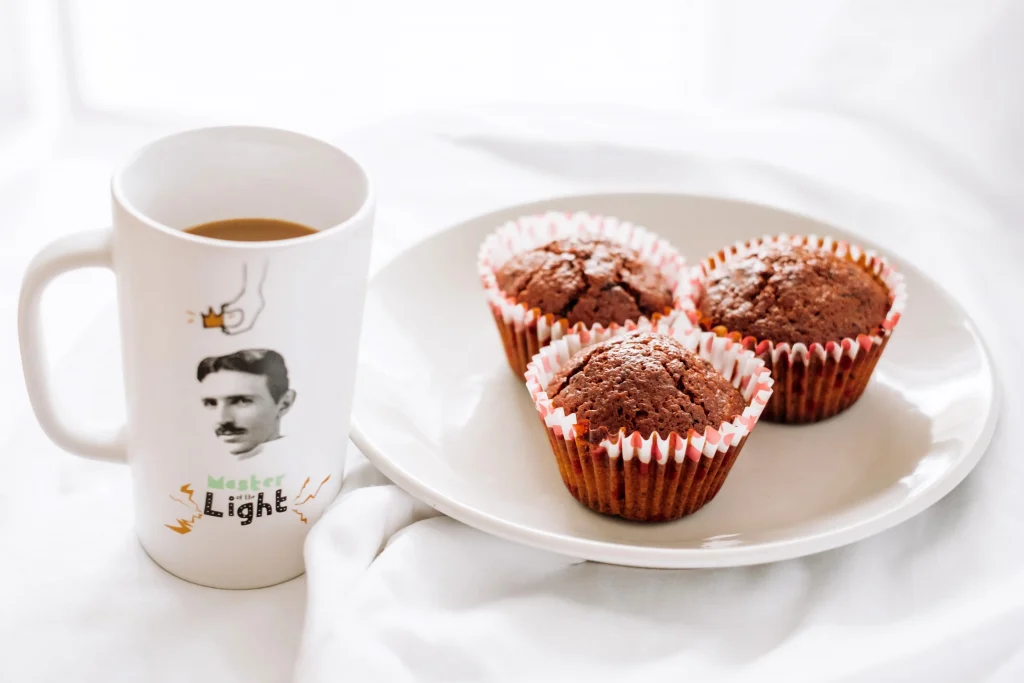 Dreaming of escaping to a tropical island? Well then, this rice flour recipe will surely transport you to the Philippines. In the Philippines, these rice flour muffins are usually enjoyed for breakfast, especially during the holiday season. Traditionally, it is baked in a clay pot known as the "bibingka oven" lined with banana leaves. Our recipe here is an easy alternative that tastes just like the traditional, minus the strenuous hours in the kitchen.
Ingredients
2 cups Danfe's Rice Flour
2 tbsp Baking Powder
1 ¼ cups Sugar, Granulated
1 tsp Vanilla Extract
2 tbsp Salted Butter, Melted
1 13.5 oz can Coconut Milk
4 Eggs, Room Temperature
A pinch of Salt
Instructions
Preheat the oven to 375°F. Line a muffin tin with muffin wraps.
In a mixing bowl, sift together rice flour, salt, and baking powder.
In a separate bowl, beat the eggs using an electric mixer.
Add the granulated sugar, coconut milk, salted butter, vanilla extract to the egg mixture. Combine well.
Slowly add the flour mixture. Whisk until smooth.
Pour the batter into the muffin tin, dividing the batter equally amongst each muffin wrap.
Bake for 20-25 minutes.
Take the muffins out of the oven. Insert a toothpick into the center of each muffin. When you take it out, the toothpick should come out clean with a few dry crumbs stuck to it.
Place the tin on a wire rack and let it cool completely for 10-15 minutes. Enjoy!
Rice Flour Dosa / Indian Crepes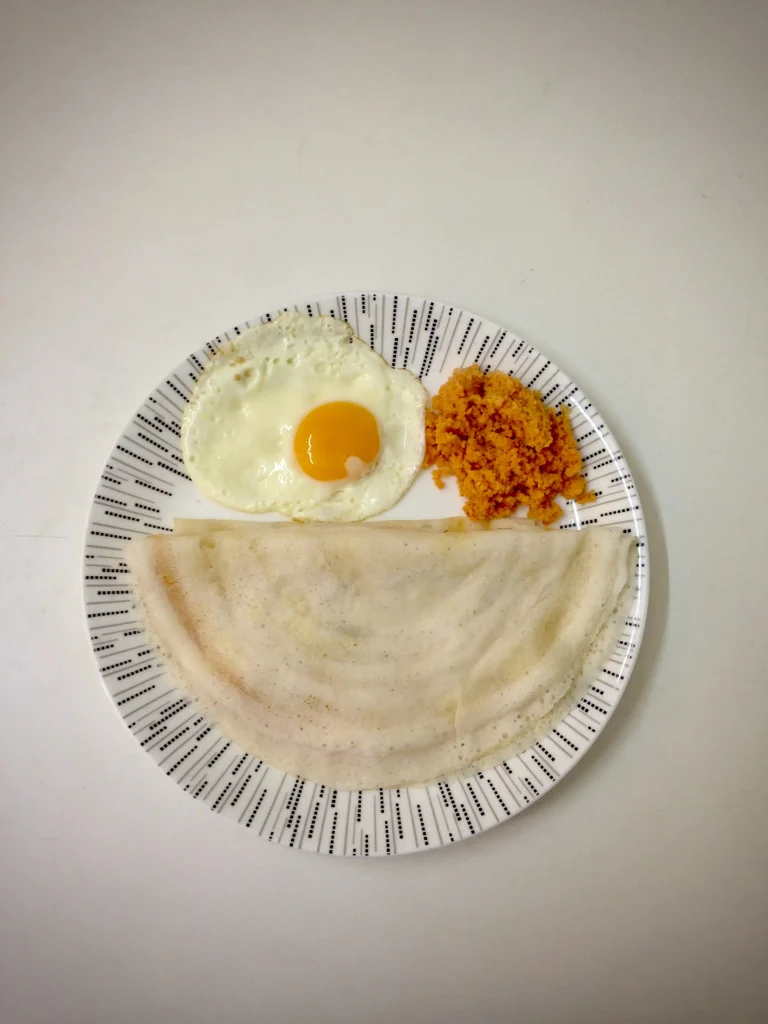 This rice flour recipe is the easiest South Indian comfort food ever! Our version of dosa is super easy to prepare and does not require soaking or grinding! You can easily whip up some delicious and comforting rice flour dosas for a quick breakfast or lunch – it only takes 5 minutes to prepare and 10 minutes to cook, tops!
Ingredients
1 cup Danfe's Rice Flour
1 ½ cups of Water + More if Needed
Vegetable or Canola Oil, As Needed for Cooking
Salt to Taste
Instructions
In a mixing bowl, combine the rice flour and water. There should be no clumps. The consistency should be slightly runnier than pancake batter.
Heat a non-stick skillet. Once the skillet is hot. Spoon a ladle of the batter and spread it in a spiral motion, moving outward. Do this quickly before the batter begins to set.
Spoon 2-3 teaspoons of oil in the center and on the sides of the dosa batter.
When you see holes forming, scrape the sides and flip the dosa. Cook for another 30 seconds.
Transfer to a plate and enjoy crispy dosas with a side dish of your choice. Dosas are best served with potato curry, chutney, and sambhar.
These rice flour recipes are definitely great meal swaps, especially because they are made with Danfe's 100% pure and natural ingredients. Free from preservatives, chemicals, and GMOs, these ingredients fuel your body with natural nutrients. They also have better flavor! Try out these incredibly nutritious and delicious rice flour recipes for perfectly balanced meals.